This week began with great weather, good fishing for Cod, Coalfish and the occasional Halibut. But then came the storm that limited fishing to the south side and the area directly outside the camp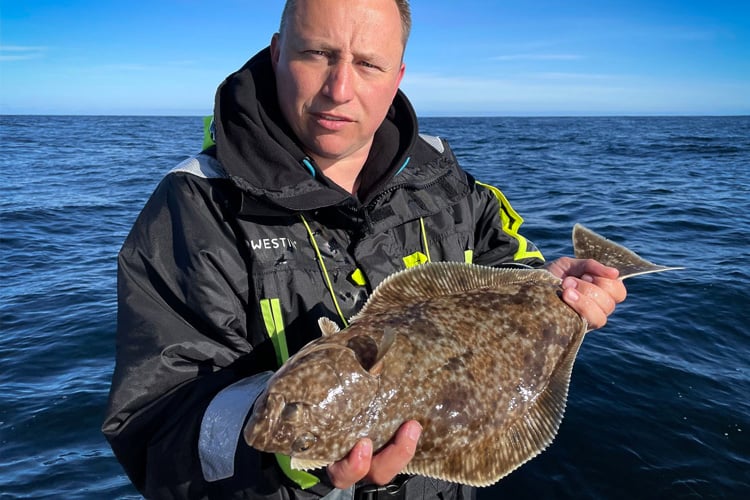 A couple of boats tested their luck on the Halibut, but with the weather change, the Halibut just seemed to swim up to look at the baits and then turn down again.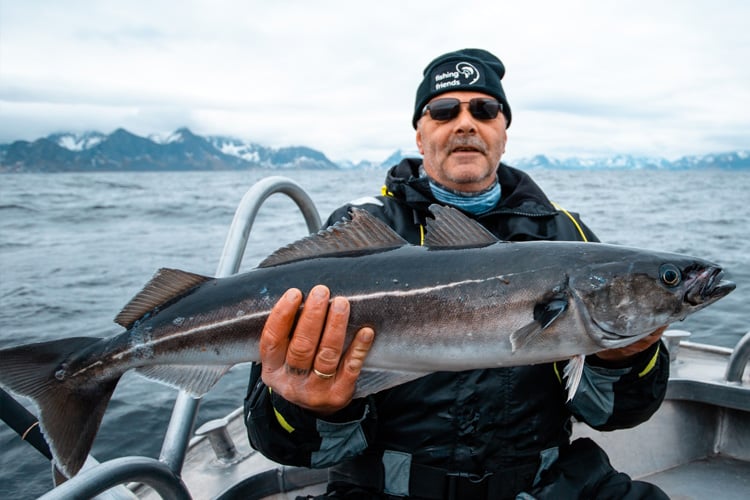 A couple of boat teams reported fine shoals with Coalfish between 5-9 kg on the south side and there have also been incredible amounts of Coalfish earlier this week on the north side. The guests have then used a little lighter equipment and have thus had real fun with the big Coalfish. Some of the guests even managed to catch themselves some Coalfish on the fly. Small baits in the form of Sandeels have worked really well.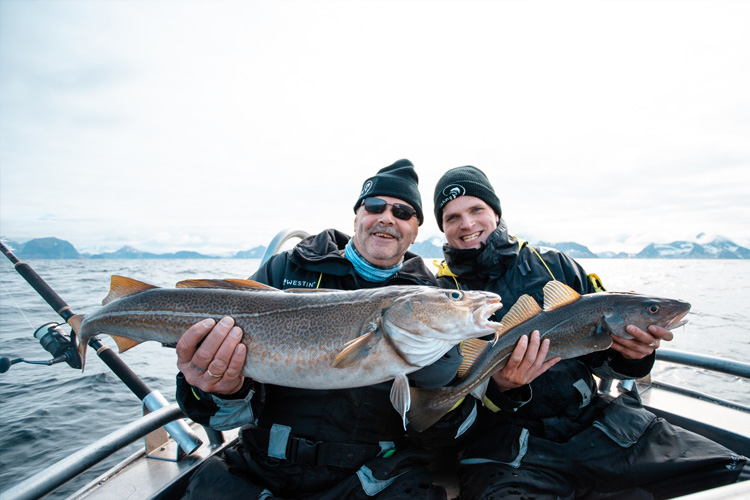 There has also been some Cod, but even these have been difficult to tease with as soon as the weather change came they followed suite with the Halibut. Luckily we had some fantastic first days this week that guests will never forget. Several boats were also joined by a large herd of killer whales, which is always a nice feature of the trip.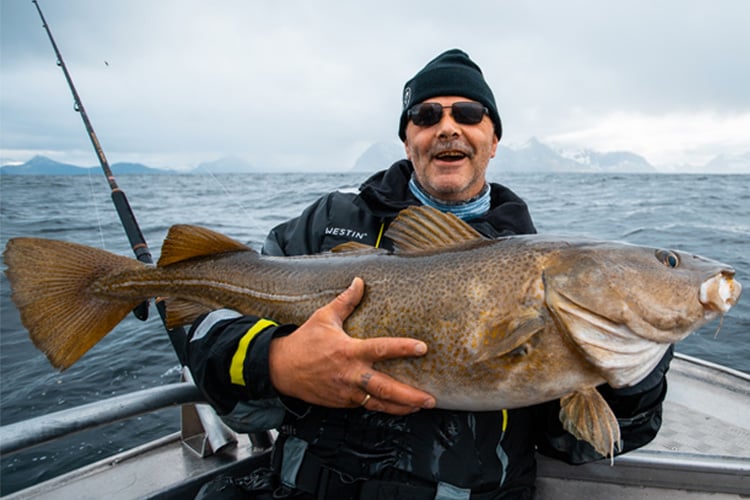 We thank Cordes Travel for a well-conducted Penn Festival where many anglers got their personal records during the week and some great prizes were awarded to those who have succeeded during the week.
Now we are charging for a new week with new guests!
Tight lines,
Calle and Marcus
CONTACT US
It looks like its been a fantastic week at Nappstraumen with our Dutch associates over at Cordes Travel. If you would like to know more about this fantastic sea fishing tour to Nappstraumen on the Lofoten Islands and how you can join us, you can contact our sea fishing specialist, Paul Stevens, on 01603 407596 or email at paul@sportquestholidays.com.