You know how every angler has that one fish they dream about catching? Well, for a lot of folks visiting Gabon, that dream fish is a big Tarpon in the surf. Werner was no exception. He'd been prepping for weeks, and it felt like he'd spent countless nights imagining what it'd be like to hook into a silver king.
The first few days at camp with Werner and AJ didn't have the best conditions, but we were hopeful things would turn around. We finally got to the north bank when the tide was going out, and we set up on the sandspit. AJ got things rolling with a Cubera Snapper on just his second cast, and a mere three casts later, Werner felt his lure come to an unexpected halt in the middle of the retrieve. His reel started singing, and we held our breath.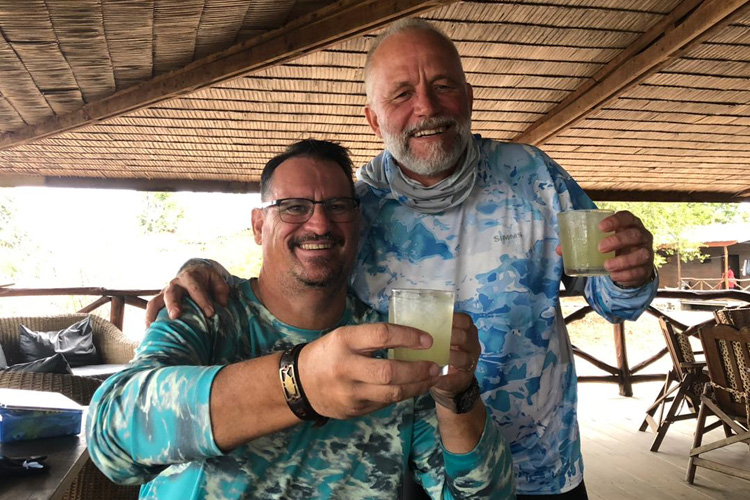 The Tarpon put on a show, jumping all over the place in the channel and right in front of us. It was an anxious 20 minutes, but finally, Werner landed the Tarpon, and he could officially check that dream fish off his bucket list.
The anticipation leading up to the trip was palpable. He and AJ, his fishing partner, knew they might have to wait for the right conditions, but their determination was unwavering. When they arrived at the north bank that day, the excitement was almost tangible.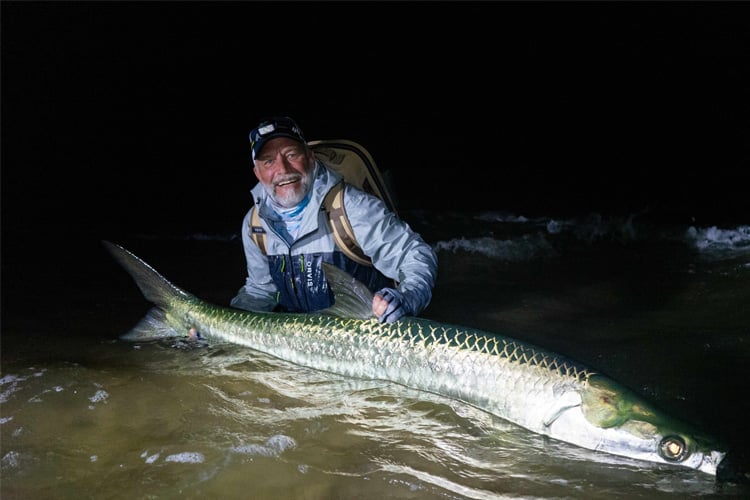 The beach, surrounded by lush Gabonese wilderness, provided the backdrop for this epic battle. The Cubera Snapper that AJ caught initially was a promising start, but it was Werner's encounter that would define the trip. The Tarpon, with its silver scales glistening in the moonlight, put on a thrilling display of power and grace.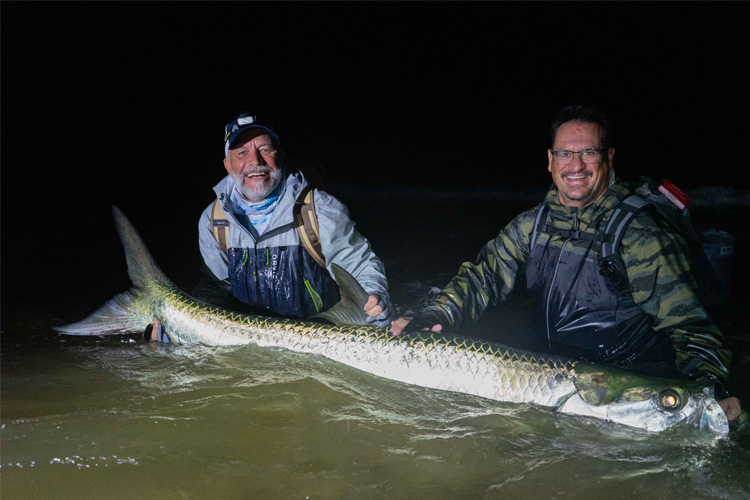 As Werner reeled in his catch, the sense of accomplishment was overwhelming. The adrenaline rush and the realization that he had just fulfilled a lifelong dream made the whole journey worthwhile. It was more than just catching a fish; it was the culmination of dedication, patience, and an unyielding passion for angling. Werner's Tarpon triumph in Sette Cama's surf was a moment he would cherish forever, a testament to the allure and magic of the sport of fishing.
CONTACT US
If you'd like to know more about the fish, fishing, and accommodation at Sette Cama in Gabon, you can contact our destination manager Paul Stevens on 01603 407596 or email at paul@sportquestholidays.com, who would love to speak to you.