Top Tips On Flies For Kings
The best flies for King Salmon is highly contested and changes from country to country and season to season. In many peoples opinion the actual pattern of the fly is not important, it is far more important to choose your fly on its colours and size, depending on the conditions facing you on your fishing day.
General Rule Of Thumb
As a general rule of thumb, light colours are best used in bright conditions and dark colours in overcast conditions. This can often be dictated by the time of day, with early morning and late evening producing the most overcast conditions and it brightening up throughout the day.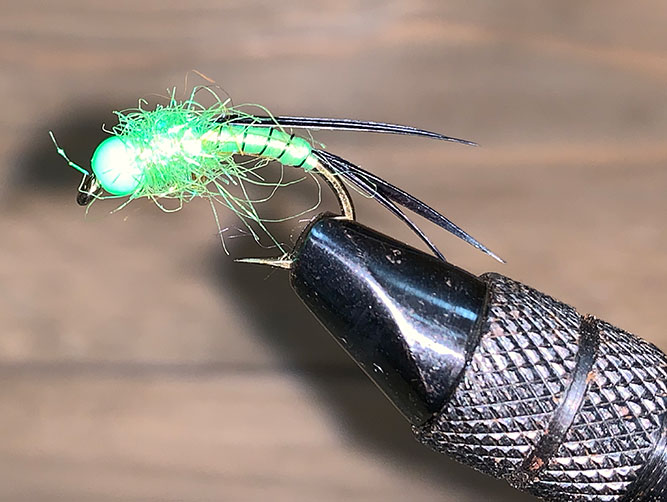 Contrasting Colours
Another trick that anglers like to use with their flies is to have contrasting colours but having two bright condition colours or two overcast condition colours for any given fly. Favourite combinations for bright days are colours such as blue/chartreuse, orange/pink, tan/yellow and green/chartreuse.
In the early mornings and heading into darkness in the evenings it can be a good idea to try some darker options as the fish are often in a more aggressive mood and can be turned onto harsher contrasting patterns that really stand out. The types of colours that anglers often try are black/purple, black/blue and black/red.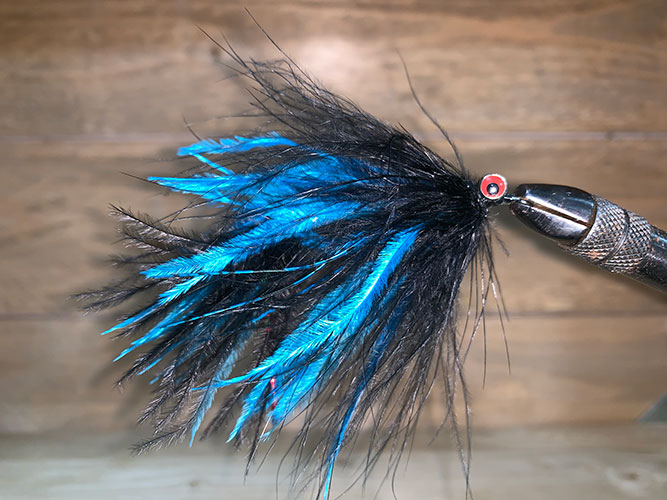 Density Of The Tie
It is worth considering the density of the tie when selecting King Salmon flies. It is wise to pick sparser tied patterns with light usage of thin sparkle for fishing brighter conditions as opposed to more overdressed patterns that can be used in overcast weather.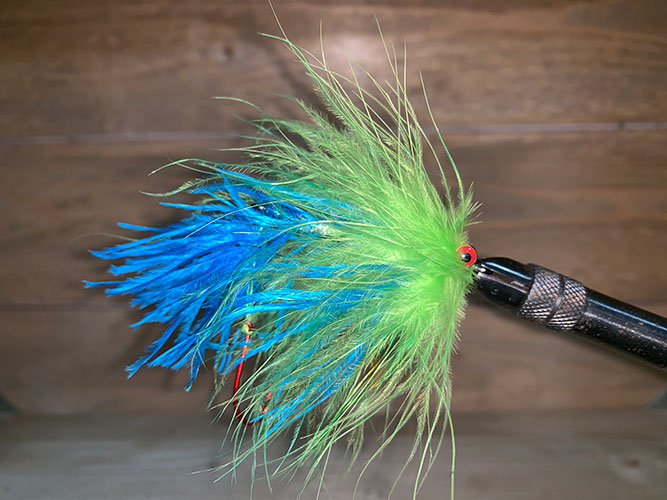 Water Clarity
Water clarity can have a huge impact on fly choice as well. In clearer water, the fish can be very cautious and unwilling to take large flies. When they are in this mood, dropping down the fly size can be very effective. Some anglers in very clear water with bright conditions will even use small nymphs, as in these conditions the fish are often very deep in the pools and unwilling to take any larger flies that travel over the tops of their heads.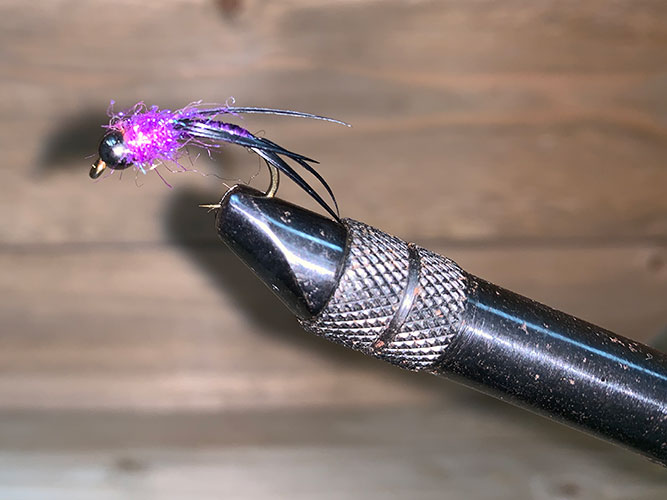 Coloured Water
In coloured water things can be very different, some experienced anglers will use huge garish patterns to increase the visibility and disturbance they cause. In these conditions the fish are often highly aggressive and willing to attack and kill what you cast at them.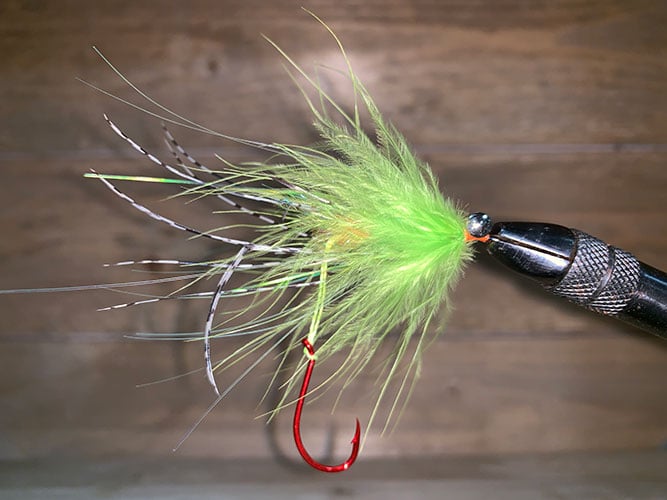 Probably the best advice that an angler can take when picking flies for Kings is that you can follow all the rules in the book but at the end of the day it is the fish that makes the rules. Sometimes they will decide to act completely against what we know so never be afraid to try something that bucks the trend. You never know it might just work!