What a year it has been and one I am personally very proud of.
At the end of 2017, we purchased a property that was converted into brand new offices and became the new head office for Sportquest Holidays.  We therefore started this year with lots of exciting times and challenges. Once the office work had been completed we could finally accelerate our expansion plans.
The Team
We all moved into our nice shiny offices in mid-May and first to join us was Matt who accompanies Paul in running our Sea, Big Game and Freshwater department.  This was quickly followed by Jonny who joined us to strengthen up and expand our Fly Fishing department. As our aim is to keep expanding in different markets it was with great pleasure that Georgie joined us just a couple of months ago. She is spearheading the shooting department, so you will see lots of new exciting shooting destinations appear over the next 12 months.

I am pleased to report that this year yet has seen continued growth in bookings and most importantly repeat bookings. To ensure we can maintain standards we welcomed Andy to the admin team to help manage the increased workload.
During the year we increased our hosted trips to many destinations around the world which meant we needed to employ more Sportquest Holidays Hosts. Because of this, we welcomed Jo Stephenson as one of our fly fishing hosts, Pete Everett, Garath John and Paul Adams as new Sea fishing hosts.

Last but by no means least, last to join us in 2018 was Lauren who works with Tracey in our marketing department, looking after SEO and social media, ensuring we can always keep in touch with you our customers. As well as the above we introduced a variety of new trips and hosted many fishing holidays.
Fly Fishing
In our freshwater fly catalogue we have been able to add three new Atlantic Salmon tours in Norway, two new Sea Trout adventures in Argentina, two monster Trout venues in Iceland and two predator trips in Sweden.
In our saltwater fly range, we have added new tours in the species-rich sea of Oman, two new grand slam tours in the vast area of Ascension Bay Mexico and an impressive three new trips to the GT mecca that is the Seychelles.

It was a tough year for Salmon rivers around the world with low water affecting all the top lodges catch stats. Two of our anglers that stand out in my mind straight away are Dave and Terry, Dave had a lovely Chum Salmon and Steel Head from Kalum River Lodge and Terry with his group of anglers turned tough conditions at Winsnes Lodge into an Atlantic Salmon week to remember.

We had some fantastic pictures back from Philip who was after Tiger Fish in Tanzania. I felt the pain of John when he hooked a massive GT on our hosted Christmas Island trip only to have his line wrap around his arm and snap in half. And last but not least we had Mark who used his fly rod and imagination to turn one of our hosted Å sea fishing trips into a sports anglers dream by landing some beautiful Coalfish and Pollack on his 11#.
We would like to say a big thank you for all our customer feedback with which we can use to continually improve our services and destinations. It is always a pleasure and a thrill to be involved in providing the trip of a lifetime to so many of our customers and the pictures and stories they share are what keeps us so enthusiastic (and sometimes jealous) throughout the day.
Sea Fishing
2018 has been an amazing year for the sea anglers who have travelled away with Sportquest Holidays with many big fish being caught by our customers.
We started off the fishing year with the Skrei Cod season which kicked off at the beginning of March and ran until the end of April. These monster Cod proved to be a massive hit with the anglers we sent out to Northern Norway and when the Cod came on the feed the action was non-stop with anglers returning back to the camp every day with aching arms and big smiles.

We sent out 2 hosted trips after the Skrei in 2018, the first one in March headed off to the frozen landscape of Havoysund and even though the weather was Baltic (the rods and reels froze solid a couple of times) the Cod were on the feed with fish up to 60lb being caught.
The second hosted trip we had after the Skrei was to Mefjord in April, the weather on this holiday was pristine. Despite it being early April in Norway the sun was shining and the winds held off meaning that every day we reached the best fishing grounds and the fishing was out of this world. All the anglers on this holiday caught some great fish with the biggest one just nudging the 73lb mark.
As well as the hosted trips we also had the self-drive boat holidays going after the Cod and these anglers had some stupendous sport throughout the Skrei season with the anglers on these trips catching cod well past the 70lb barrier. We are looking forward to the 2019 Skrei season and with another new camp being added to our ever-growing list of top-class destinations we are sure you will be seeing some spectacular Skrei cod fishing reports.
Once the winter Skrei season had finished the waters started to warm up and the fishing for many other species improved. This, of course, meant monstrous Halibut. We sent many anglers over to Norway. Our summer hosted trips were as always a great success with the destination of Å Norway producing some great fishing for the Halibut and Coalfish that reside there.

Our hosted Halibut trip to Havoysund in Norway proved to be exceptionally good. The weather was spot on and with good winds. We fished hard and caught some stunning fish. This trip produced a cracking Plaice caught by our host Paul Stevens who hooked it on a pirk whilst drifting through an area that had been chucking out some Halibut on previous drifts.
The Halibut were feeding well throughout the holiday with fish coming on both shads and Coalfish deadbaits. Lots of fish around the 1-metre size were caught and the biggest Halibut of the holiday was caught by our customer Andrew, a leviathan like creature that measured 175 cm which equates to 170lb on the charts, what a fish!
Along with these hosted trips we sent away many customers on self-drive boat holidays which have produced some phenomenal fishing with some of these anglers catching the fish of a lifetime and making memories that will last with them forever.

Sportquest Holidays 2019 sea fishing is shaping up to be a very good year we are certain you will be seeing some impressive photos and catch reports being posted by both our customers and of course our hosts whilst they are away. Who knows, there may even be a record or two broken in the coming months, especially during the Skrei season.
Fresh Water Fishing
What an amazing 2018 all our freshwater anglers have had, visiting such places as the mighty Fraser River in Canada in search of Sturgeon, to hunting Arapaima at the world famous Gillhams Resort in Thailand. The holidays have been amazing.
The season started off with good fishing at the River Ebro and the search for huge Catfish. However, the rains came and cooled the waters down which slowed the fishing. It wasn't until June that the fishing really kicked in with many Catfish gracing the banks well over 100lb.  Soon October arrived and this is when something special happened, a customer of ours Leonard managed to bank an impressive 209lb which was the biggest of the year. Sportquest Holidays would like to congratulate Leonard on landing such a beast.

Another great destination many anglers travelled too was the Fraser River, the home to the huge White Sturgeon. The fishing this year proved why thousands of anglers each year descend upon this amazing part of the world with fish approaching that magical 10ft mark being landed each year. One of our lucky customers managed to land a Sturgeon of just over 10ft!
The fishing over at Gillhams in Thailand has been nothing short of excellent. The beginning of the year saw Korda's latest Big Fish programme aired on ITV where they fished from Gillhams. Once this programmed aired things went very crazy and dates were disappearing before our eyes, but with some great negotiation, we managed to get all our customers the dates they wanted. With so many people travelling to Gillhams in 2018 it wasn't long before we started to get some excellent feedback from peoples holidays anglers and non-anglers having some of the best holidays they had ever experienced.
Tributes
In 2018 we also said a sad farewell to two very good friends.
First was John Hartley who sadly passed away the day before departing on his next adventure to Greenland. John was one of our longest standing customers and regularly travelled away with us 3 or 4 times a year. I was lucky to have John on a few hosted trips and he was a real pleasure to fish with, he was so gentle and relaxed about everything.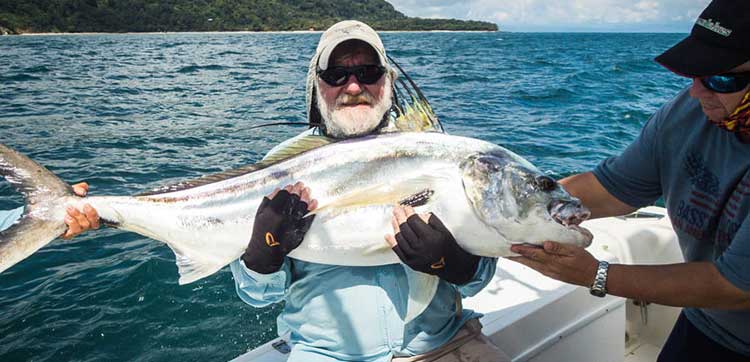 Later in the year we were all shocked to be informed that an old friend had suddenly been taken from us all. John Willson was a true angling legend and achieved more for angling than any other person.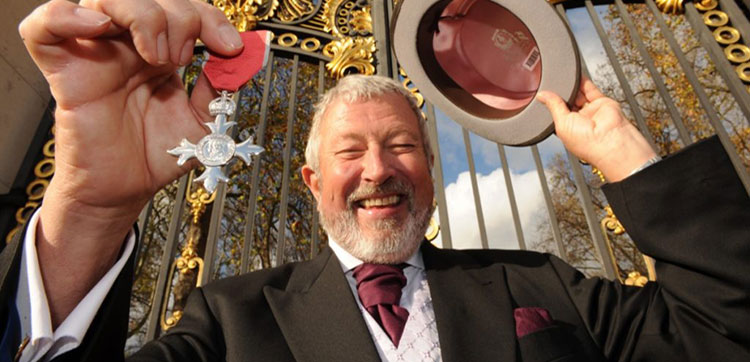 I am sure that both Johns are now already finding out all the best fishing spots in the great pond in the sky, all we ask these two fishing friends is to save us some fish for the rest of us.
Thank you
So as you can see, with all of the above plus all the new additional destinations and the expansion in hosted trips it has been quite a full on year, but it has also been a very enjoyable one.
That just leaves me to say thank you. First to all of you our customers, for without you none of this would at all be possible, thank you for your support, thank you for your custom and thank you for believing in us.
Lastly to all my team, it has been a full on year and I am proud of what we have all achieved together. I am already looking forward to 2019 as there is so many great new things planned it is hard to contain it all.
Kind Regards
On behalf of myself, Tracey, Paul, Mel, Andy, Matt, Georgie, Jonny & Lauren, we'd like to wish you an amazing New Year!