We are thrilled to announce a successful reopening here at Abaco Lodge. Our reopening season flew by, and we can't wait to welcome our guests back in October, both new and old. The lodge has been improved in every sense of the phrase, surpassing the Nervous Waters standard, and we were proud to show our guests that Abaco is back!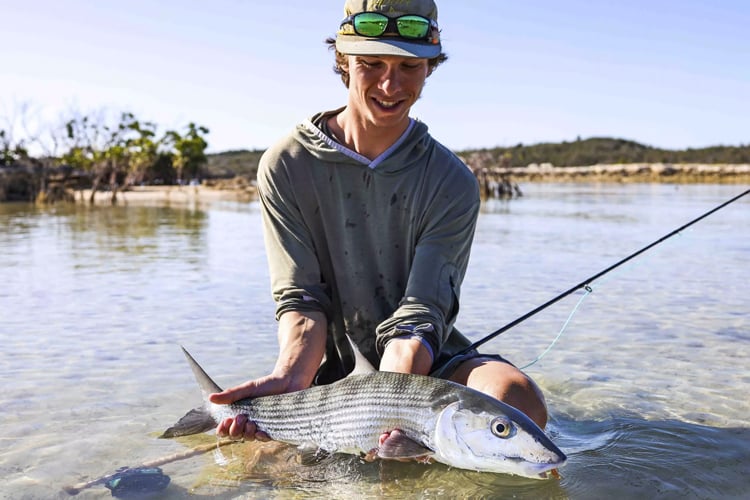 Our Maverick HPX-S 17-foot skiffs have been fully refitted and are fishing like new, carrying you through the shallowest creeks into the Marls. The ecosystem took a heavy hit from Dorian, but the fish didn't seem to mind. The Abaco Bonefish population is a testament to the resiliency of the island despite the hurricane. During our three-month season, we saw more days with double-digit numbers of Bonefish than the guides have seen in many years. We also observed a larger average fish size later into the spring, as well as large schools of fish. The Marls have something to offer every angler.
The highlight of our season was a massive influx of permit into the Marls since Hurricane Dorian. We are seeing Permit almost every day, and they are some of the largest Permit found anywhere in the world. Though we don't see multiple Permit shots every day, each fishing session brings anglers the opportunity to land a trophy Permit larger than 30 pounds. Our guides are excited about the growing opportunity to target these mysterious fish, and we are learning more and more every day about how to catch them.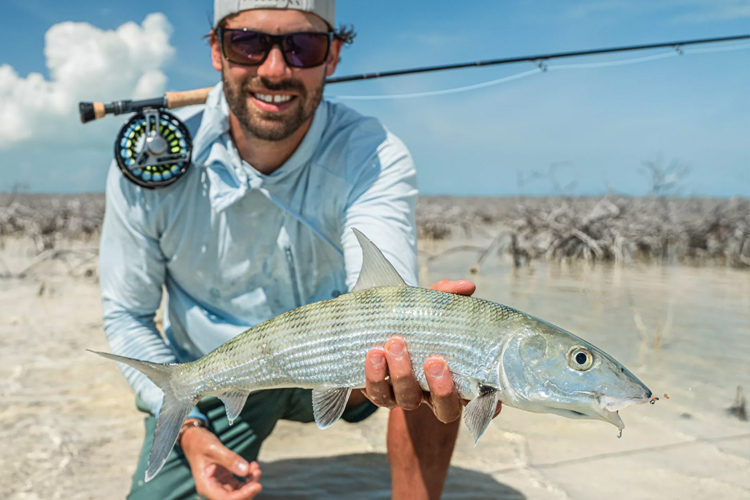 As our spring reopening season draws to a close, we are anxious to see what this coming fall has in store for our guests. The fish will be well-rested and ready to play, and we can't wait!
CONTACT US
If you would like to learn more about the stunning Abaco Lodge, make sure you take a look at our tour page for all dates, pricing and availability. If you have any questions regarding any of our other saltwater fly fishing destinations, contact Peter Collingsworth on 01603 407596 or via email at peter@sportquestholidays.com.