As we enter the second week of the Ague Negra season, the bigger Golden Dorado have definitely moved into the river system! This week even saw a fish break the 25lb mark!
29nd May to 5th June 2021
At the second week of the season we hosted 3 very good anglers: Thayne and Katie (first woman on the season), and Cody, a well-known angler and artist from Colorado.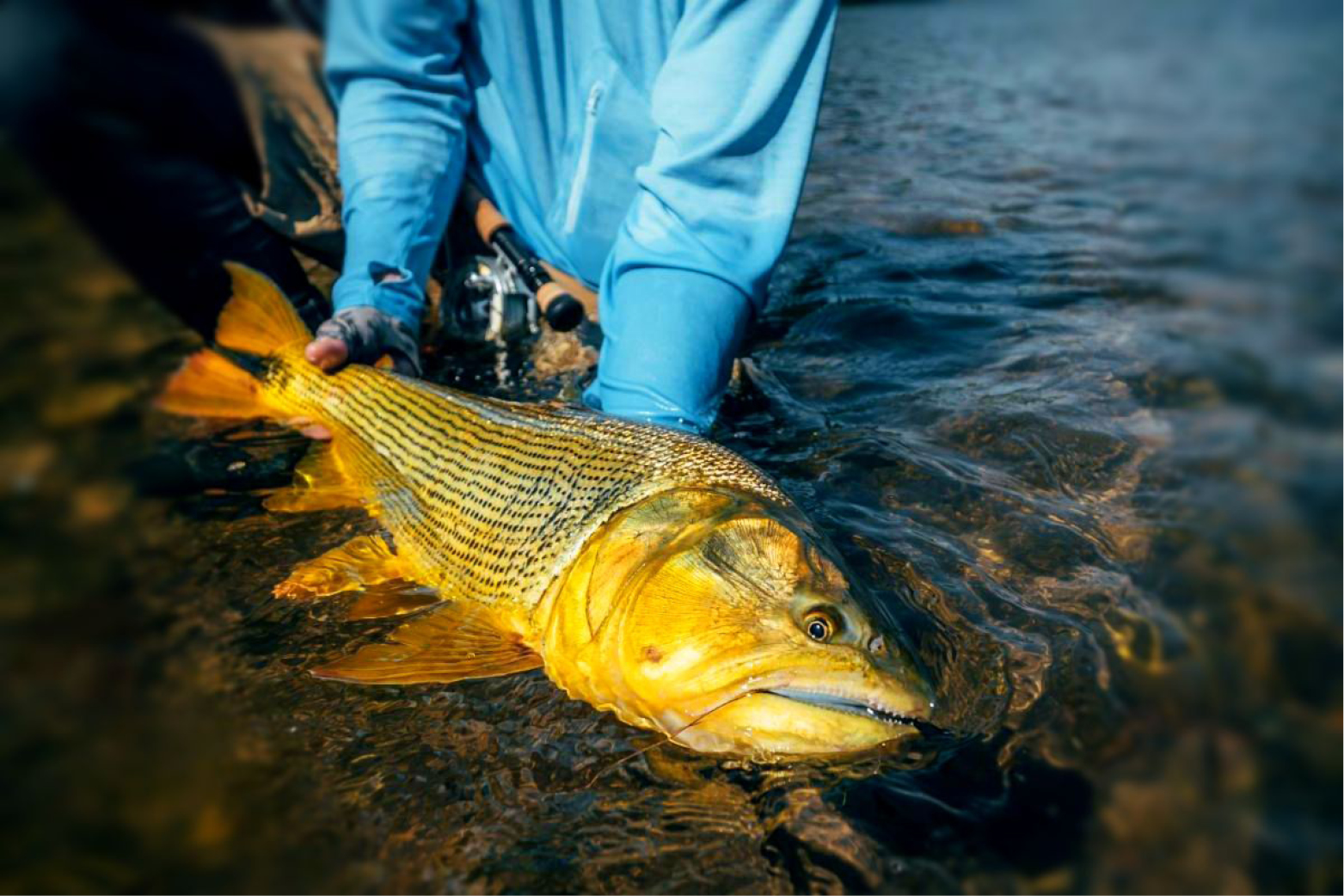 The fishing was really good and the weather was perfect, with just some soft rains at the beginning of the week that created even better conditions to activate the fish.
The water in the Agua Negra was murky along the first couple of days due to the rain but got clear very fast so both groups spent 2 days / 1 night camping out in the Agua Negra and enjoyed many chances of feeding frenzies at the lower section and sight casting opportunities at the upper section of the river.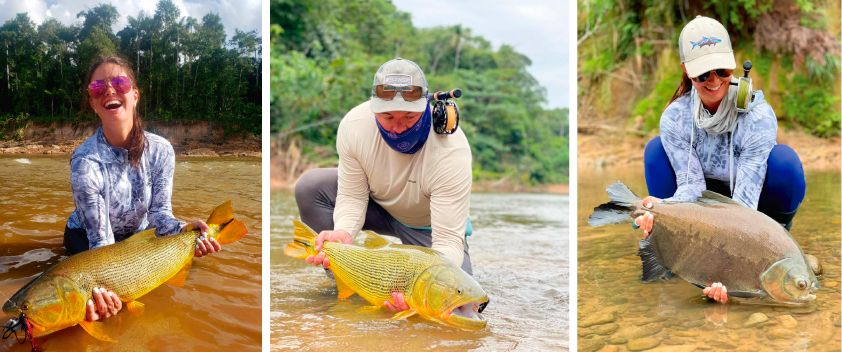 We landed really good Dorado in both the Secure and the Agua Negra rivers and some big Pacu too. The biggest fish of the week was a 23lb Dorado caught on the secure river by Thayne.
Tight lines!

Contact us
Does this sound like an adventure you'd like to take part in? Think you could handle the fish that reside in the flats of Agua Negra Lodge? Then why not take a closer look at the tour page, you'll find all the information you need to get you ready for the trip of a lifetime!
If you have any questions, call our offices on 01603 407596 and one of our experts can assist you with any queries.
Tight lines,
Peter