A week of postcard-perfect weather here on Alphonse and a very happy group of anglers. As always, the Bonefish provided endless hours of entertainment. The Triggerfish were also on our side this week feeding happily with many being hooked and a good few landed. The smaller GTs have been scarce compared to previous weeks; however, the bigger fish have been prevalent, with one fish over a metre being landed.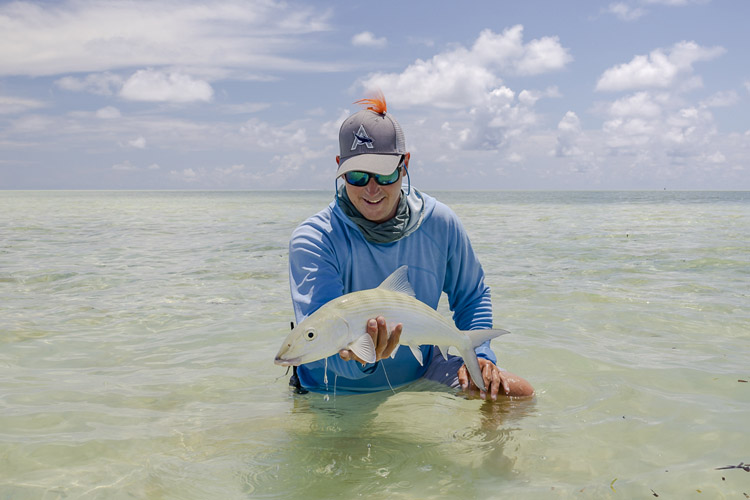 Starting with the ghosts of the flats Jessie, Sienna and Jessica all managed to land their first Bonefish with John and Grant also managing to land themselves 20+ Bonefish in a day. John, Cash and William were all able to catch their first GTs this week, while Charles, John, Grant, Tom and Gary all managed to add some more GT photos to their albums. Gary took the GT angler of the week award catching a magnificent fish of 115 cm in the surf.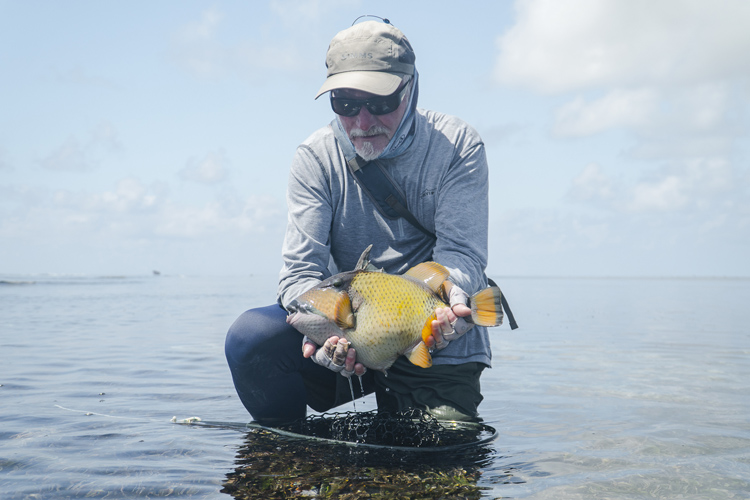 The Milkfish have been relatively quiet lately, however, John managed to land his very first Milkfish. Hopefully, with the calmer conditions, we will be able to report some more catches of Milkfish. The ever-cunning Triggerfish got fooled by some anglers this week, with Cash catching both his first Yellowmargin and Moustache Triggerfish, Gary and John also managed to land lovely Moustache Triggerfish.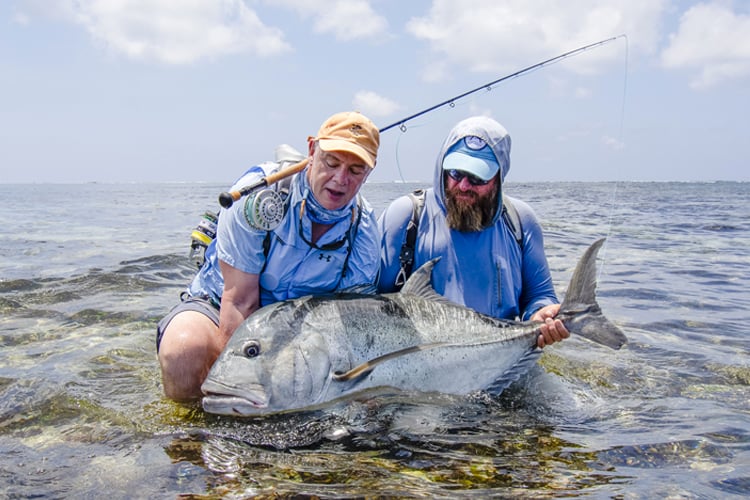 Catching Tuna off a skiff is a rare occasion and we were fortunate enough to witness huge bait balls of Tuna feeding this week, allowing both Grant and John to land themselves their first Tuna.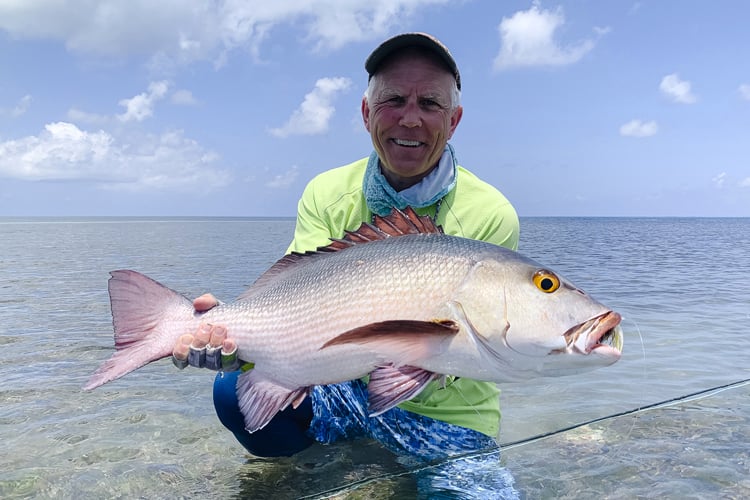 Well done to all the anglers on an awesome week for fishing, hopefully, we will see you guys back sometime soon. The weather is still looking spectacular for next week so stay tuned for some epic catches.
Tight lines,
From Alphonse Fishing Company on Alphonse Island
TOTAL CATCH STATS THIS WEEK:
Bonefish 185
Giant trevally 17
Triggerfish 4
Milkfish 1

Tight Lines,

Alphonse Fishing Co. from Alphonse Island 
CONTACT US
If you would like to know more about the fantastic fishing opportunities on offer on Alphonse island you can contact our saltwater fly fishing expert Peter Collingsworth on 01603 407596 or via email at peter@sportquestholidays.com. He would love to speak with you.