Week 18 at Astove started off with calm conditions and exciting neap tides. Our new group was very much from a freshwater background, bringing with them a few challenges like heavier rods and much larger flies. After tackle set up and a brief rundown of how to present the fly and what to do when the fish eats, they all rushed out to the flats to practice.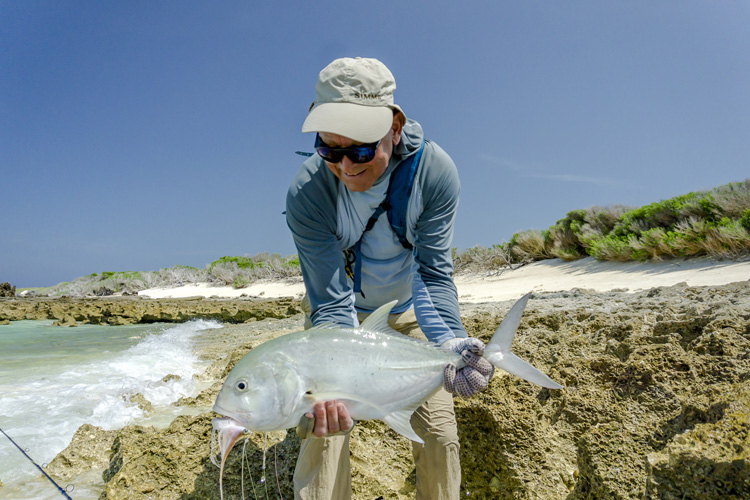 The first days' of practice paid off as Peter and Stick managed to get there first personal best GTs. Peter landed two Geets that day, measuring 65 cm and 70 cm. Not long after Stick also landed a 65cm GT.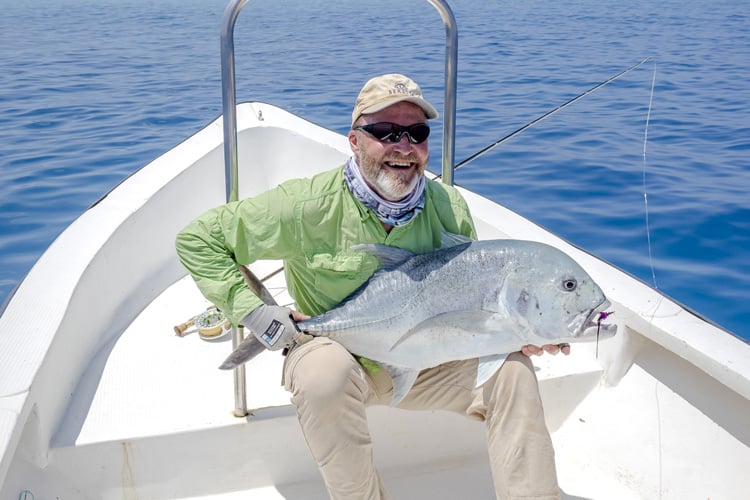 Mid week the weather took a turn with heavy wind and overcast conditions but the guys still went out to go get their trophy fish, Rune and Jon had a day on the cliffs and they both managed to get there personal best GT of 65 cm and 70 cm. Stick and Rolf took the boat and went to the outer reef to go see if they can get some fish on poppers, not long after Rolf made his second cast he hooked an impressive 85 cm Geet which was his new personal best, Stick now had the rod and after a few casts, he also managed to land an awesome 86 cm Geet.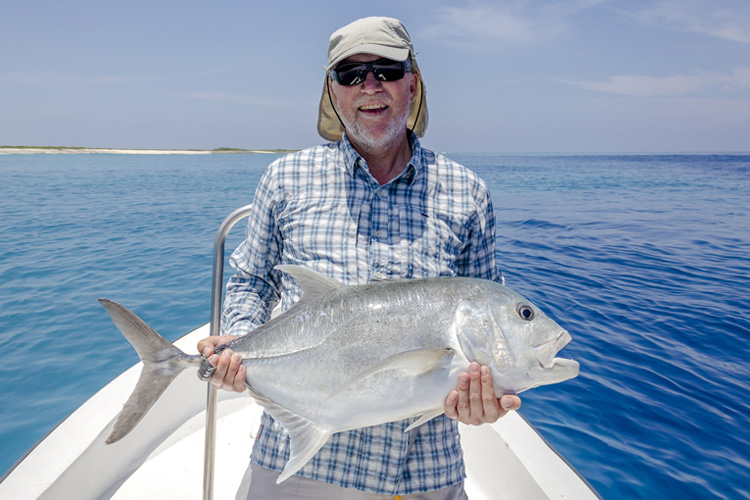 The last three days of the week, the conditions went back to normal, and we had some good fishing with Peter and Rune getting another two GTs in the bag, and so did the rest of the fisherman, with Jon getting a super 70 cm GT and Stick followed up with two great 66 cm GT. Johan and Rolf had an incredible day with Johan getting four GTs and the biggest one for the week which came in at 91 cm.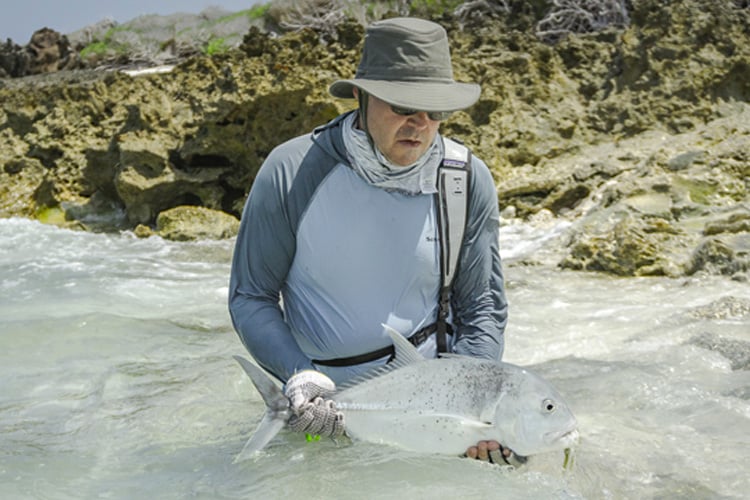 TOTAL CATCH STATS THIS WEEK:
Bonefish 50
Giant trevally 24
Tight lines,
from the Alphonse fishing Co. Team on Astove
CONTACT US
If you would like to learn more about this fishing that is on offer at Astove Atoll, you can contact our saltwater fly fishing expert Peter Collingsworth on 01603 407596 or via email at peter@sportquestholidays.com where he can discuss this trip in more detail.