Week 19 at Astove started off with some nice spring tides and some overcast weather and some rain and wind. After tackle setup and a brief rundown of how to present the fly and what to do when the fish eats the fly our group got in some practise!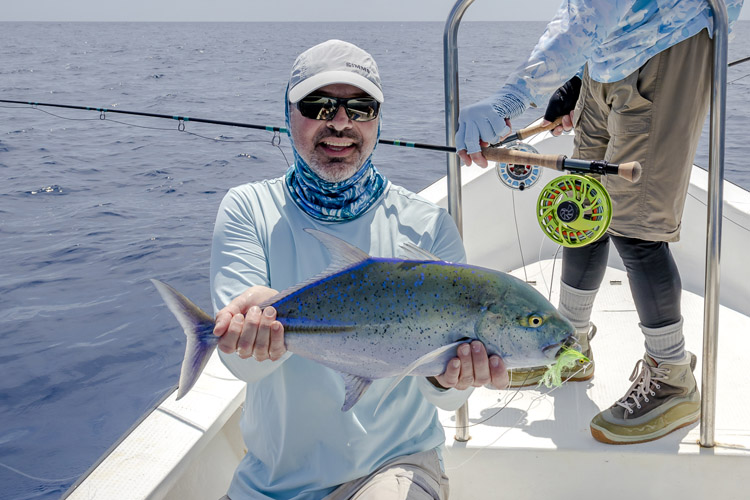 On day one the weather was still not good and fishing was on the slow side, John and Jamie took the boat to the outside of the reef where they had some fun with sending flies down and see what lives on the reef. After a few downs Jamie landed a Bluefin Trevally and shortly after John landed a 30 lb Grouper.
As the week progressed the weather got better and the fishing stared to improve with John landing his first Geet ever on fly in the lagoon of Astove, his fish was 74 cm GT.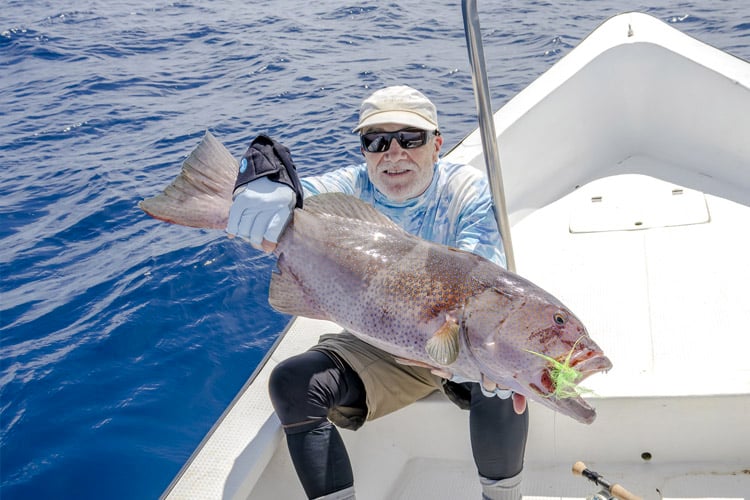 On the second to last day of fishing, Kevin managed to get a fish of a lifetime in the lagoon after a hot morning and looking hard they finally spotted a some GT coming over the sand into the channel. Kevin made a cast and one strip he was on and landed a 95 cm GT, the biggest for the week and his personal best. That afternoon Jamie and John went to the outside again where Jamie got his first GT on fly, which measured 75 cm.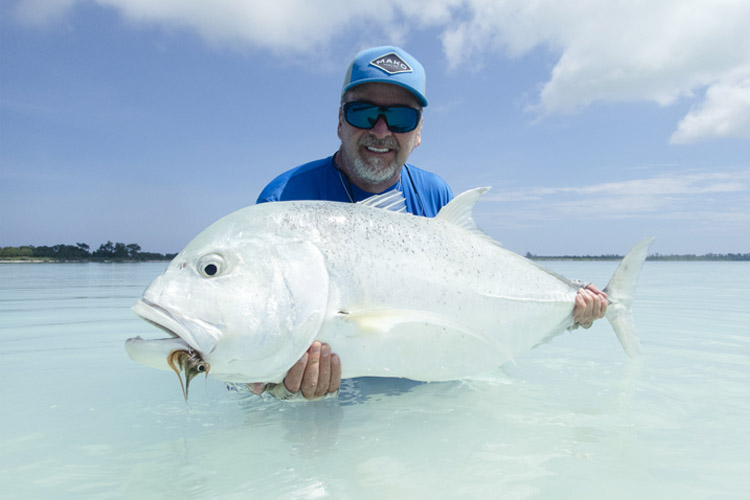 On the last day John and Graig took the morning to go see what's out on the reef where they had lots of action and John was up first landing a 70 cm Bluefin not long after Graig landed a 78 cm GT and after that it got wild with lots of fish around and everything happening! John and Graig pulled it off and landed 12 GT between them where the biggest was 78 cm.
Tight lines
from the Alphonse fishing Co. Team on Astove Atoll
TOTAL CATCH STATS THIS WEEK:
Bonefish 50
Giant trevally 17
Tight lines,
from the Alphonse fishing Co. Team on Astove
CONTACT US
If you would like to learn more about this fishing that is on offer at Astove Atoll, you can contact our saltwater fly fishing expert Peter Collingsworth on 01603 407596 or via email at peter@sportquestholidays.com where he can discuss this trip in more detail.