We've had another fantastic week at all three locations! Even though I would unfortunately have to say that this has been our most challenging fishing week… The great company, mouth-watering food, reunions with guests that we have not had the pleasure to see in two years, introductions to new guests and endless old and new fishing stories made up for it in every way!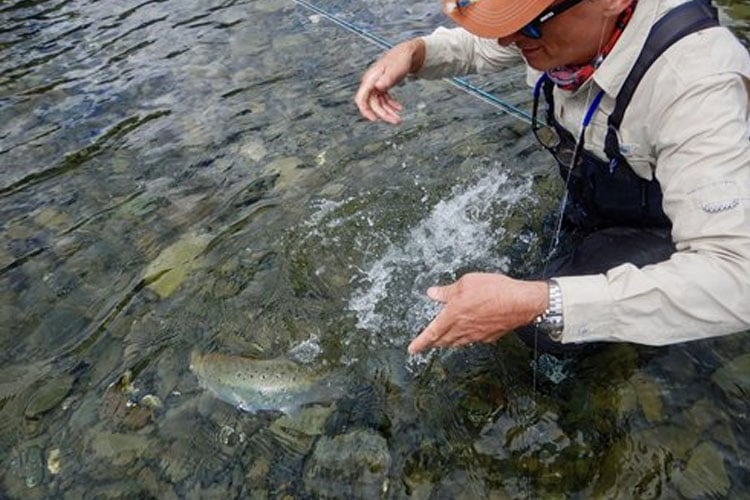 Water levels on all three rivers are getting low but completely within the average range for this time of the season. Last Sunday we had a good rain fall throughout the night which helped all three rivers with a little bump in the water. It didn't last long but it was rain non the less and helped refresh the rivers.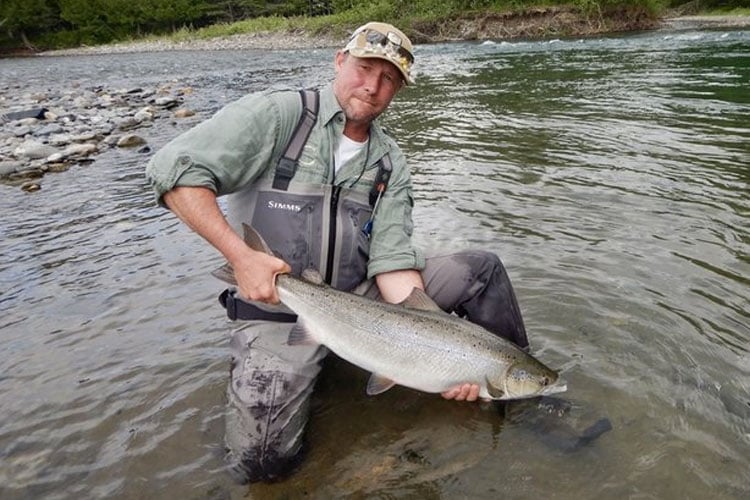 The Grand Cascapedia had the most effect from the rain fall on Sunday. Flowing close to 20 cubic meters per second, it reached it's peak above 30 cubic meters and then slowly came back down to end the week flowing at 23 cubic meters per second. This was a much-needed bump in the water but unfortunately resulted in a couple quiet days on the Grand which is odd.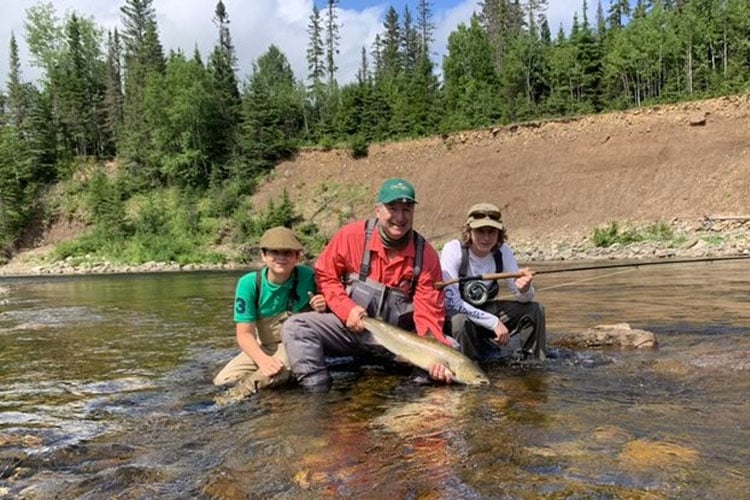 The Bonaventure River had a slight increase thanks to the rain. She began and ended her week flowing at 13 cubic meters per second and peaked on Tuesday around 16. Not the most drastic bump in water but this was a tremendous help for the Bonnie. For whatever wonderful reason there, it got the salmon re-energized and excited!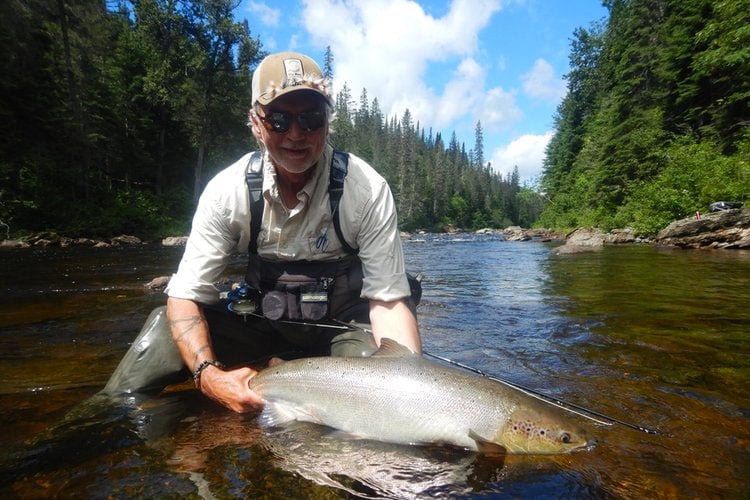 The Petite Cascapedia, like the Bonnie, had a slight increase in water levels thanks to the rain. Just enough to notice and refresh but not enough to make a long-lasting difference. The Petite began her week flowing at 10.5 cubic meters per second and reached a height of 15.6 with the rainfall. By the end of the week, she was back to 11 cubic meters per second but fishing well.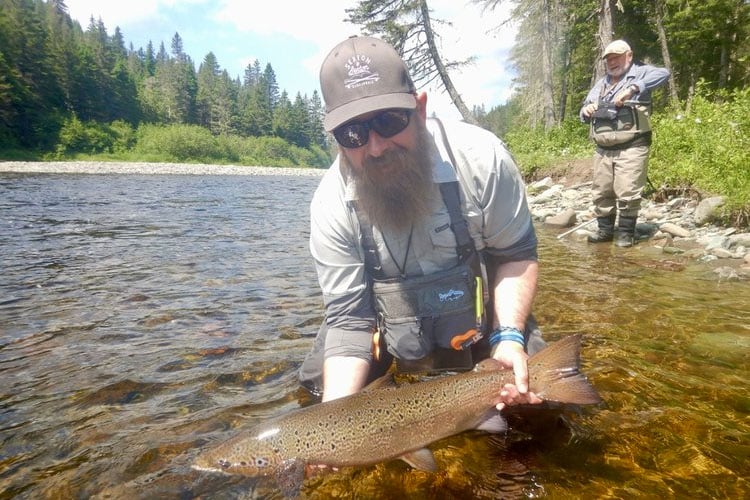 The secret preference of the flies this week is whatever your guide tells you to use 😉 They absolutely know best and would not steer you wrong!
Here's to Health, Happiness and Tight Lines!
Julia
CONTACT US
Does this sound like an adventure you'd like to take part in? Think you could handle the fish that reside in the waters of Camp Bonaventure and Salmon Lodge? Then why not take a closer look at the tour page, you'll find all the information you need to get you ready for the trip of a lifetime!
If you have any questions, call our offices on 01603 407596 or email info@sportquestholidays.com and one of our experts can assist you with any queries.