Another week has come and gone in the blink of an eye. Our guests enjoyed their time both on and off the river this week at Camp Bonaventure. The fishing was a little more challenging due to our weather conditions but on the bright side – even though the weather was a little warmer than we'd all prefer; Salmon were landed and great memories were made!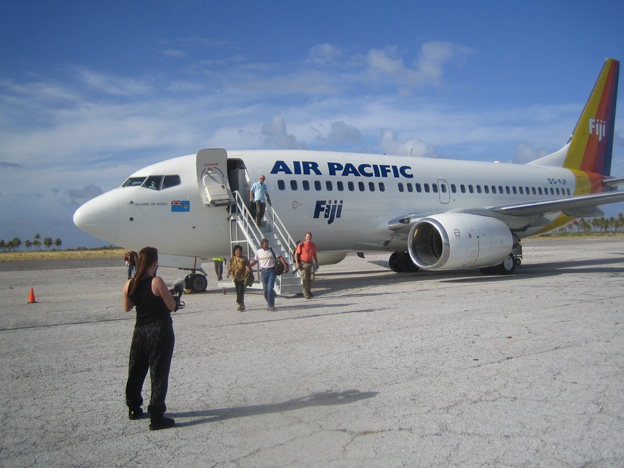 Our new friend Allan lands this beautiful female on the Grand Cascapedia!
Once again, we had multiple days of rain promised this week that never came. Our days were filled with clear skies and sunshine, which is exactly what you want for a vacation but not so much a fishing trip. However, Thursday we were graced with some showers here and there that helped refresh the rivers and excite the Salmon.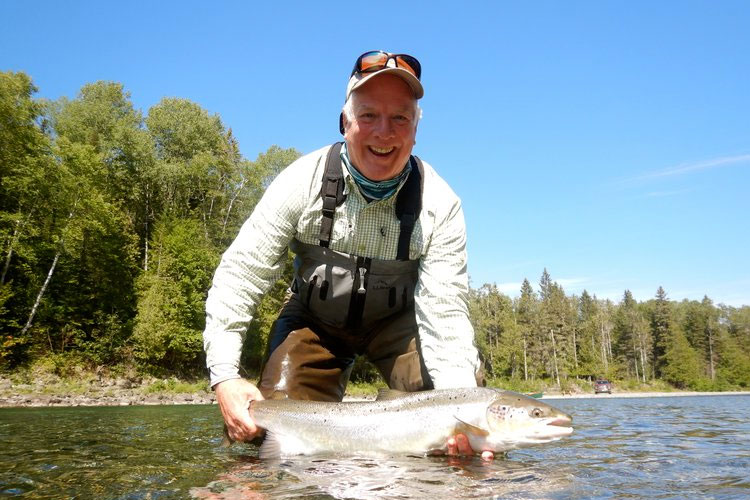 Tom's streak of bad luck finally came to an end on the Bonaventure River! Congrats Tom!
The Beautiful Bonaventure River is currently flowing at approximately 8 cubic meters per second. These levels are the norm for the end of August and we are "told" that rain is on its way tomorrow!
The Wonderful Grand Cascapedia River had the most positive outcome from the rain received on Thursday this week. It increased in levels from 10 to 15 cubic meters per second Thursday evening and into Friday morning. This generated for some great action and a couple more salmon landed by our determined guests.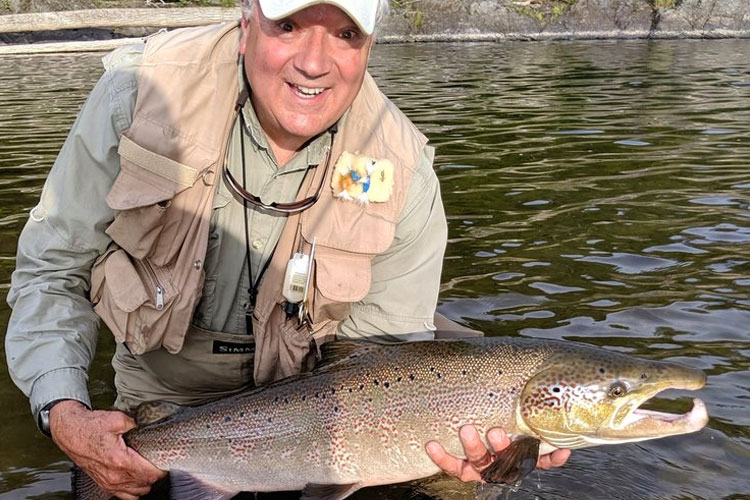 Our good friend Tom released this great Cascapedia Salmon back into the river!
The Precious Petite Cascapedia River is consistently flowing at 6 cubic meters per second. This is the norm for the Petite at the end of August and the Petite continues to deliver some great Salmon!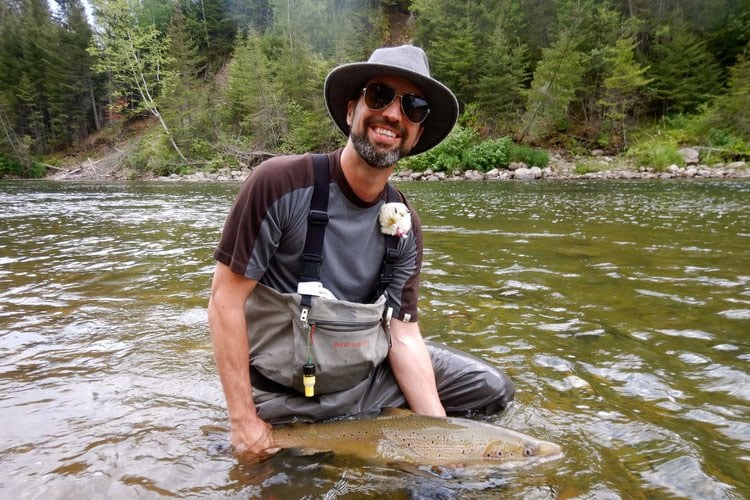 We had the pleasure of welcome Gilles to Salmon Lodge for the first time this week as he and his two best friends celebrate their father's 75th Birthday! Shout out to Gilles – Happy Birthday!
The one environmental factor working in our favour at the moment is the cool evenings we've been having. Our temperatures can drop down to 8 degrees Celsius throughout the night which leaves our rivers in the range of 50 degrees, nice and fresh for our Salmon.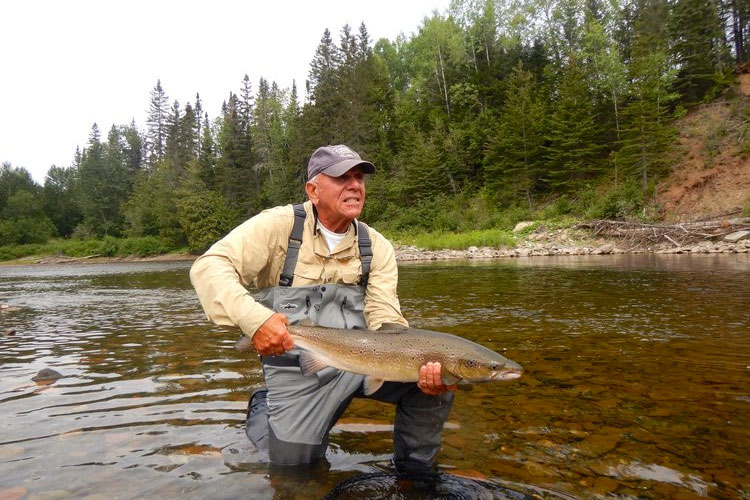 Barry lands a beauty on the Branches of the Grand Cascapedia! Congrats Barry!
The most productive wet flies this week have been John Olin, Green Machine, Stone Ghost and Blue Charm in sizes 8 and 10. When it comes to bombers, the Blue and Dark Green are still getting the Salmon's attention!
Tight Lines,
Peter