It's hard to believe that August has already come and gone and we 're into September already.  August provided us with some fine fishing, we experienced a mixed bag of conditions but overall, our fishing held up very well.
We are now in the first week of September and most of our pools are full of Salmon, both older ones and fresh fall run fish. We had an excellent week at our lodges with plenty of Salmon landed and many others lost.
The Bonaventure River is flowing at around 29(m³/s).
The (Petite) Cascapedia is flowing at around 19(m³/s).
The Grand Cascapedia is flowing at around 28(m³/s).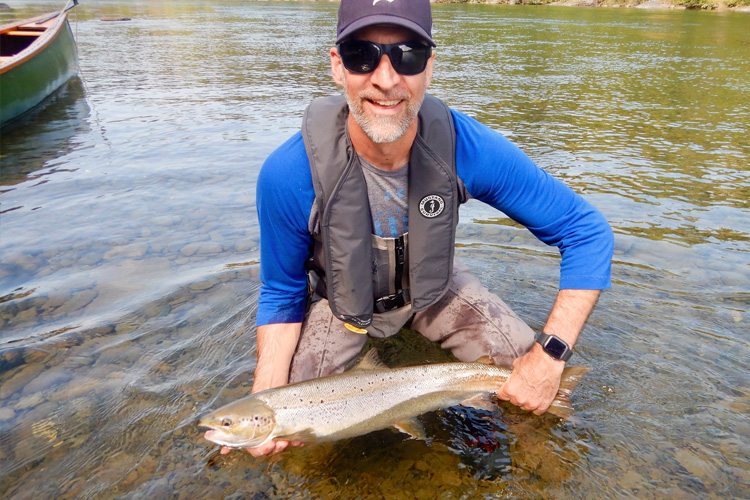 2024 is filling up very quickly, we still have a couple of openings here and there. If you would like to fish at Camp Bonaventure, Salmon Lodge or The Club next season, now is the time to contact us.
Here's to Health, Happiness and Tight Lines!
Kyle
CONTACT US
Fancy joining us on a trip to Camp Bonaventure or Salmon Lodge? Then take a closer look at the tour pages; you'll find all the information you need to prepare for the trip of a lifetime!
If you have any questions, call our offices on 01603 407596 or contact us via email at info@sportquestholidays.com, and one of our experts can assist you with any queries.