It truly is a challenge not to enjoy yourself when you are surrounded by great company, beautiful scenery and salmon! The weather this past week was a little warmer and more humid than what we would typically like for salmon fishing. The beginning of the week treated us to a few cooler days but as the week progressed the temperature continued to rise! A couple evening were also due to end in rain showers, but the little we received was not substantial enough to help the rivers rise.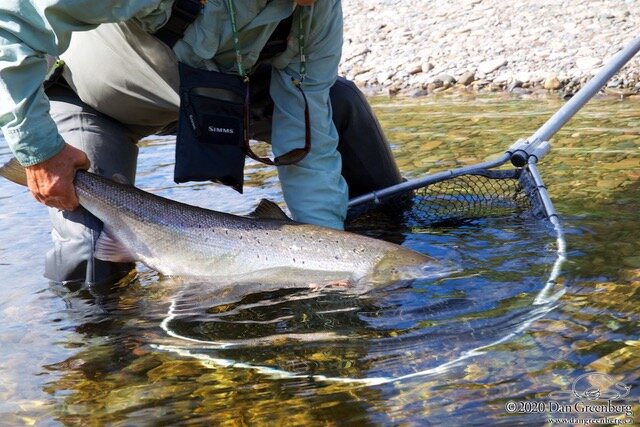 The ever-clear Bonaventure River is now flowing at approximately 12.5 cubic meters per second. This is quite normal for this time of year but beginning to get low. She is however doing well holding her own under these abnormal weather conditions considering the fact the Bonaventure river only dropped 5 cubic meters per second this week.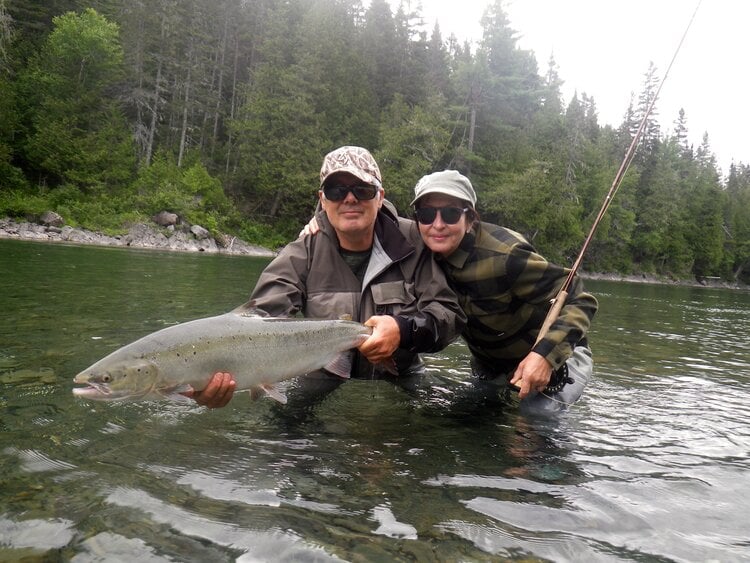 The beautiful Grand Cascapedia continues to deliver some wonderful fishing this season! Her levels began the week at 16.4 cubic meters per second and ended at 13.5. These levels are normal for this time of year but are beginning to pass close to the lower limits compared to previous years. Hopefully we receive a bit of rain this week.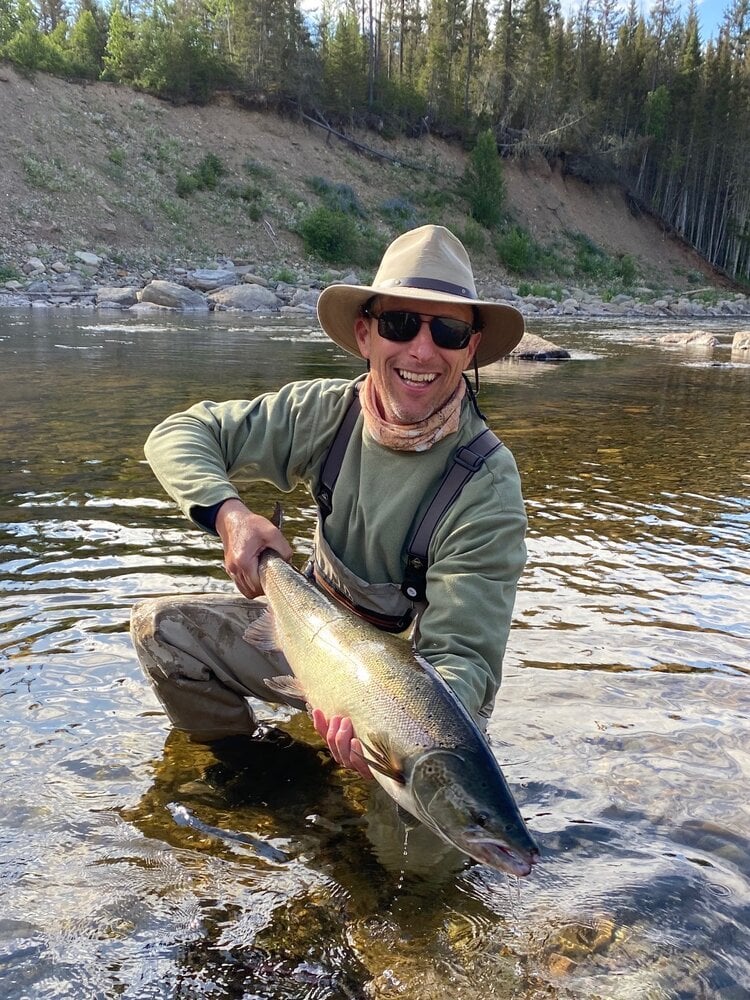 The precious Petite Cascapedia River started off its week flowing at 12 cubic meters per second and now stands at approximately 9. These levels, at this time, are normal for the Petite during any season and she nevertheless continues to deliver some great fishing!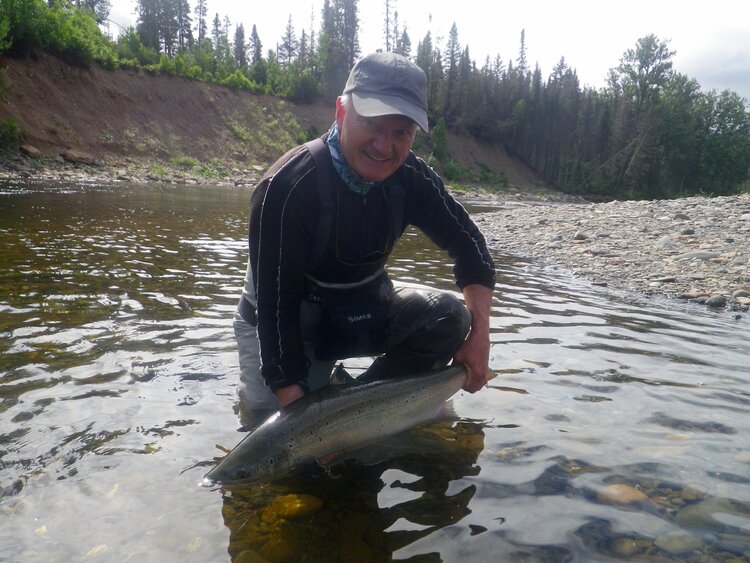 The most productive dry flies this week were once again a nice mixture of dry and small wet flies. Green and Blue Bombers were responsible for most of the salmon landed. In the wet fly department – The Green Machine, Green Butt, Silver Rat and Stone Ghost were the winners! The fly sizes that we are now using are 8, 10 and 12.
Stay Safe & Tight Lines,
Julia 
Contact Us
Camp Bonaventure really is a one-of-a-kind destination, catering to both anglers and holiday-makers. Visit the Camp Bonaventure holiday page for even more info. Alternatively, you can request a free brochure or simply call us today with any questions you may have.
Tight Lines,
Peter