We had our first quiet week in camp, but for the guests who were able to join us, we made some wonderful memories, had some good fishing and always had mouth-watering food in front of us! The weather made for some difficult fishing conditions this week. Sunday, Wednesday and Thursday brought some much-needed rain to our area which helped bring our rivers to much healthier levels. Unfortunately, with the rain and the rise in water we lost the clarity of our rivers for a couple days and the salmon seemed a little preoccupied with their "rainy days" excitement. The other days of the week were nothing but sunny clear skies and high humidity, which were hardly conducive to great fishing conditions. 
The Bonaventure river began its week flowing at 10.3 cubic meters per second. The rain received mid-week allowed the Boni to peak at 17 cubic meters per second. This rise got the Salmon excited and moving! The Bonaventure river ended the week flowing at 14.3 cubic meters per second, which is within the normal range for end of July water levels.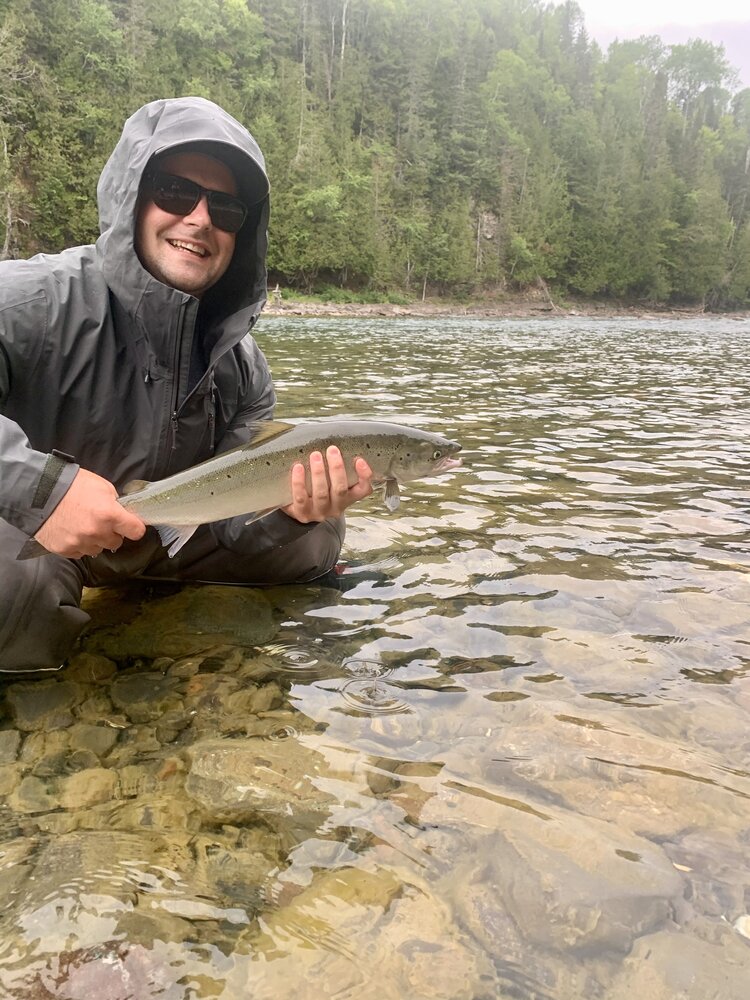 The Petite Cascapedia and the Grand Cascapedia were most affected by the rain received this week. The Petite experienced the largest rise by almost tripling in its levels. It began the week at 7 cubic meters per second, peaked at 21.34 on Thursday and then ended the week at 9.5 cubic meters per second. The Grand fluctuated nicely as well and didn't seem to fall quite as quickly as the Petite. The Grand began its week flowing at 12 cubic meters per second, peaked just shy of 26 cubic meters per second and then ended the week at 16.15. 
This week's ever altering water levels, cloudy rainy days, clear sky and humid days created the ultimate mix for fly selection and sizes. Patters such as Black Bear Green Butt, Silver Rat, Undertaker and Blue Charm worked well in the wet fly department and the Dark Green, Dark Blue and Brown patterned Bombers worked well for dry flies. 
Stay Safe & Tight Lines,
Julia 
Contact Us
Camp Bonaventure really is a one-of-a-kind destination, catering to both anglers and holiday-makers. Visit the Camp Bonaventure holiday page for even more info. Alternatively, you can request a free brochure or simply call us today with any questions you may have.
Tight Lines,
Peter