During week 21 at Cosmo we experienced tough neap tides with very little water movement but despite that, throughout the week there were definitely some special fish caught and some memories made.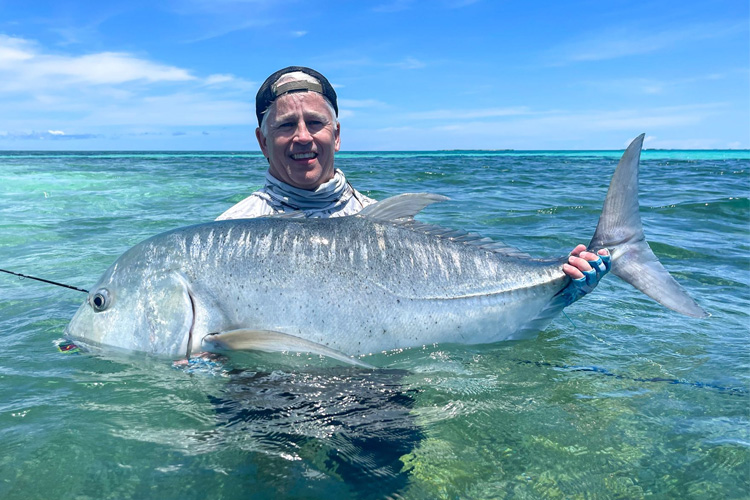 The catch of the week without a doubt goes to Fred who had never caught a GT prior to his trip to the Seychelles. On the first day, he goes out and not only catches his first GT but also the biggest fish for the week. This monster measured 124 cm which is an absolute trophy fish in anybody's books. Along with that he also managed to capture a giant African Marble Grouper (AMG) a very aggressive predator.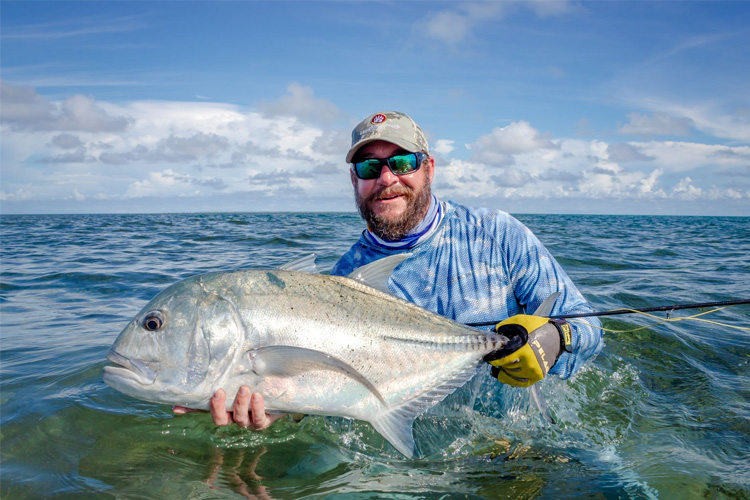 The Milkfish made an appearance this week as well with two being landed, this only being the 4th and 5th Milkfish landed for the season a great fish and an awesome achievement. The first caught by John and the second by John both deserving anglers.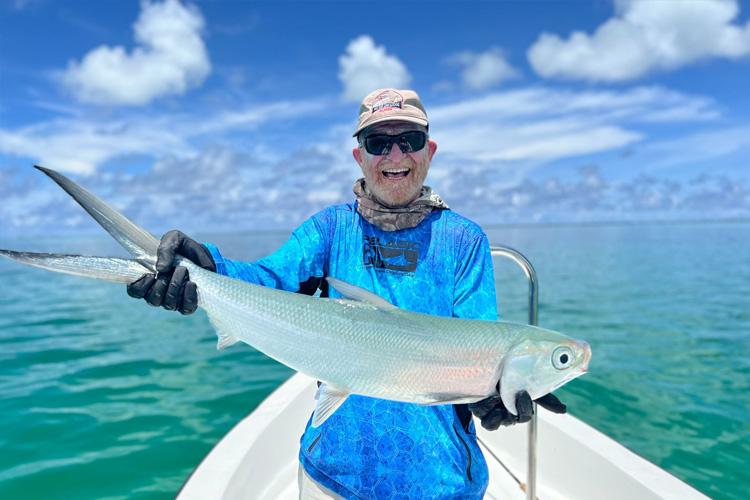 As per usual there were an abundant amount of Bluefin Trevally around. The anglers all took great advantage of this, landing a large number of this underrated species which is very nice to see.
Well done to all our anglers for a phenomenal week of fishing!

Tight lines,
from Alphonse Fishing Co. Team on Cosmoledo
TOTAL CATCH STATS THIS WEEK:
Giant Trevally 42
Bonefish 5
Milkfish 2
Tight lines from the Alphonse Fishing Co. Team on Cosmoledo
CONTACT US
If you would like to read more about the fantastic fishing on offer on Cosmoledo Atoll in Seychelles, you can contact our saltwater fly fishing expert Peter Collingsworth on 01603 407596 or via email at peter@sportquestholidays.com. He would be delighted to speak with you.