Week 16 bought 12 anglers to Cosmoledo, with slow moving tides to start the guides were on the search for some big fish.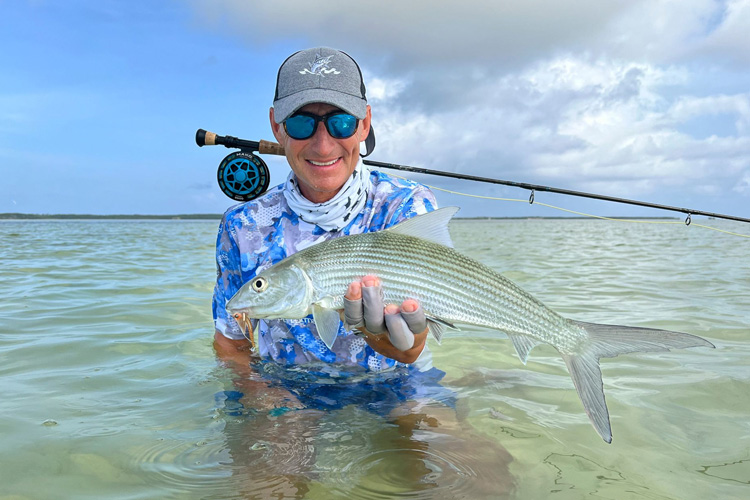 Stephan, Michael and Olafur made their guides efforts count and landed GTs ranging from 97 cm – 126 cm just on the first day. Stephan landing the largest fish of the week and a personnel best for him of 126 cm.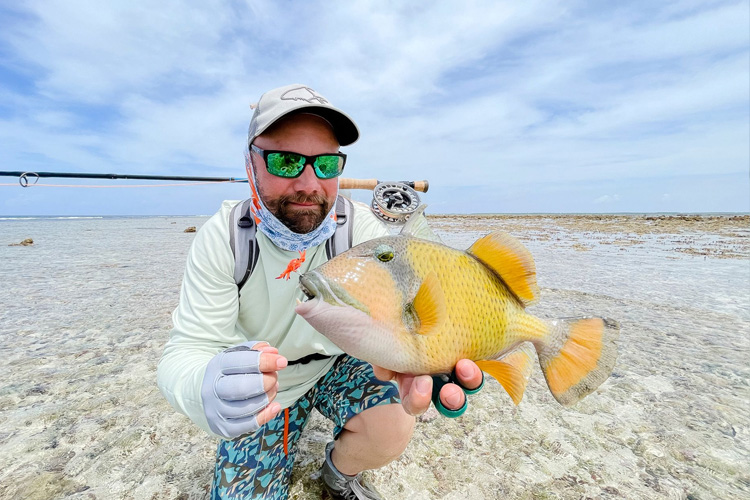 The GT numbers seen for the week where impressive and everyone capitalised on this, landing a good few fish per day. In the middle of the week there was some ugly weather but regardless of start delays and terrible light loads of Bonefish and some special Triggers where caught. Stephan managed a very large Yellowmargin Trigger which was his first Yellowmargin landed for him. Marco also landed his first Triggerfish which was a beautiful Moustache.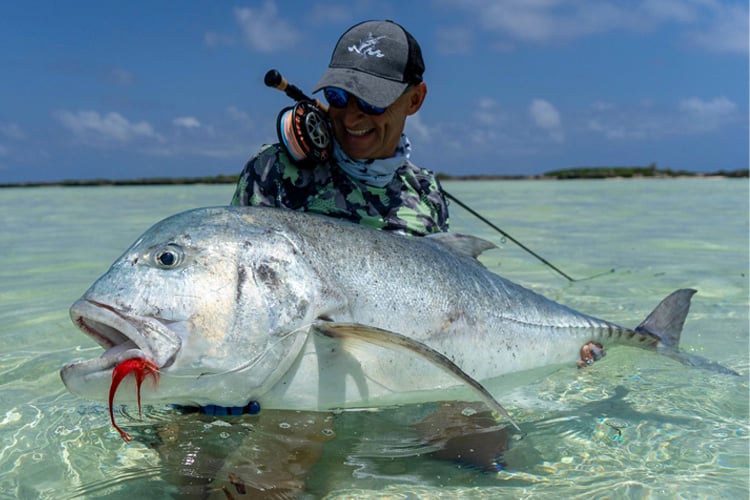 With all the great fish being landed it was hard to think it could get any better, but it did. Steve and Patrick celebrated a magical moment together when they both hooked into their personal bests, and both fish were over a metre. Patricks GT being 101 cm and Steve's GT 106 cm.
TOTAL CATCH STATS THIS WEEK:
Giant Trevally 78
Bonefish 24
Triggerfish 3
Tight lines from the Alphonse Fishing Co. Team on Cosmoledo
CONTACT US
If you would like to read more about the fantastic fishing on offer on Cosmoledo Atoll in Seychelles, you can contact our saltwater fly fishing expert Peter Collingsworth on 01603 407596 or via email at peter@sportquestholidays.com. He would be delighted to speak with you.