Week 25 at Cosmo we had neap tides this week with very little water movement. The wind was unfortunately not on our side either, but nonetheless everybody stayed positive and did the best with the cards they were dealt!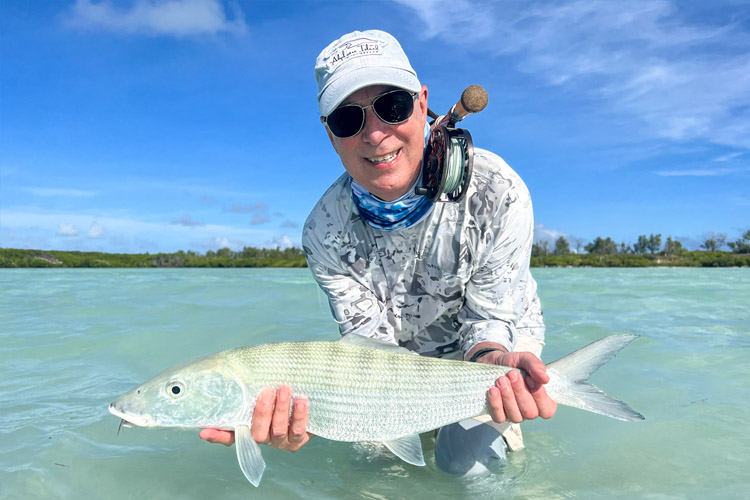 The catch of the week goes to Andrew Wollaston who managed to capture a GT that stretched the tape measure to 84 cm. He also went on to catch the most bonefish for the week ending with a total of six. His wife Allison also joined the party and caught a 65 cm bluefin trevally.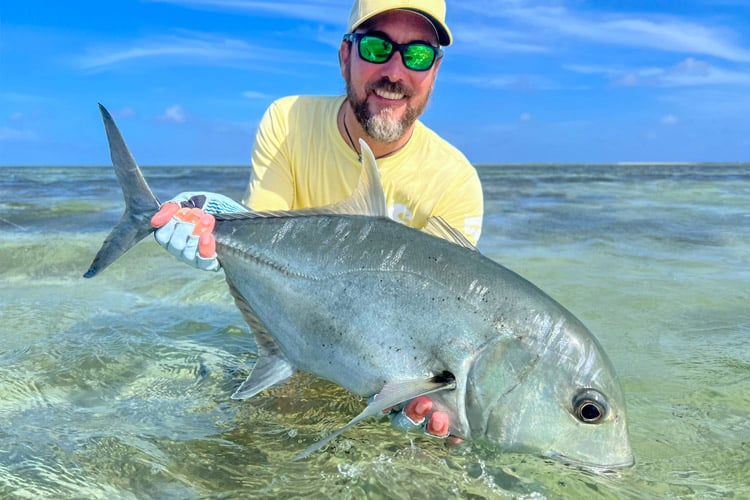 It was a week of firsts on the GT front as Richard Mulcahy, Andrew Wollaston, Tom and Mark Darley all managed to get at least one GT for the week under their belts. All above mentioned should be very proud of that achievement.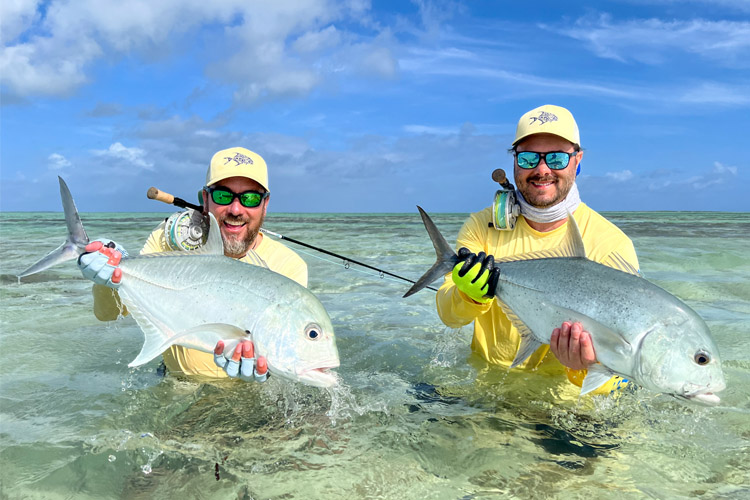 Well done to all our anglers for a phenomenal week of fishing. I'm sure there were some memories made that won't be forgotten.
Tight lines,
From Alphonse Fishing Co. Team on Cosmoledo Atoll
TOTAL CATCH STATS THIS WEEK:
Giant Trevally 19
Bonefish 33
CONTACT US
If you would like to read more about the fantastic fishing on offer on Cosmoledo Atoll in Seychelles, you can contact our saltwater fly fishing expert Peter Collingsworth on 01603 407596 or via email at peter@sportquestholidays.com. He would be delighted to speak with you.