Week 17 on Cosmoledo started with spring tides and ended in neap tides. Unfortunately, the weather did not play its part this week. Despite the poor conditions all anglers stayed positive and gave it all they had. This is evident in the catches as there were definitely some special fish caught and some memories made.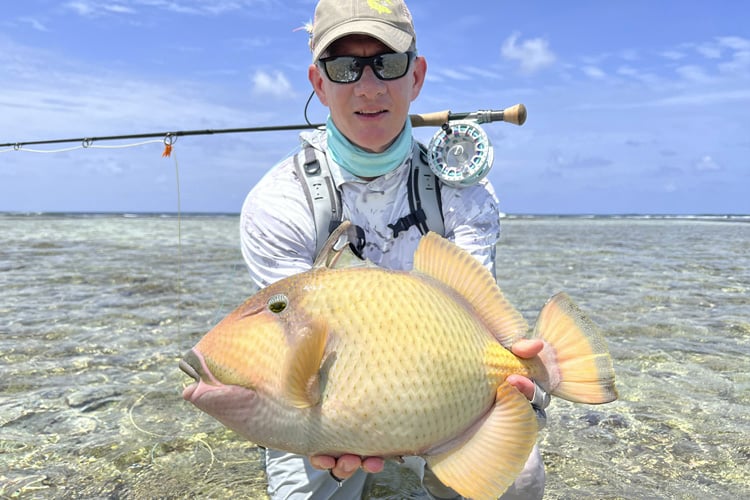 On an excellent note, the Milkfish has made an appearance in the lagoon, and it looks like they are here to stay. The tricky Triggerfish were definitely out and about this week with nine being landed as well as many being lost.
Stephen was definitely in the good books with the fishing gods and had an unbelievable week landing five Triggerfish, one Milkfish, 15 Bonefish and five GTs along with having countless shots at Permit. Matt was not far behind, landing three GTs, one Triggerfish, one Milkfish and one Bonefish.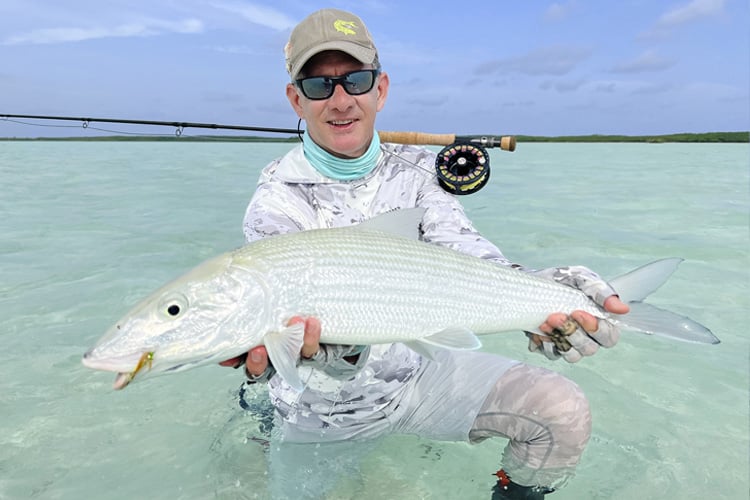 It was a privilege to have Ed, a long time Alphonse Fishing Company guest, visiting Cosmoledo for the first time and he did what he does best and ended up catching the biggest GT for the week. Wesley Deagen did not miss out on the Triggerfish action and managed to capture his first ever Moustache Triggerfish.
Well done to all our anglers for a phenomenal week of fishing.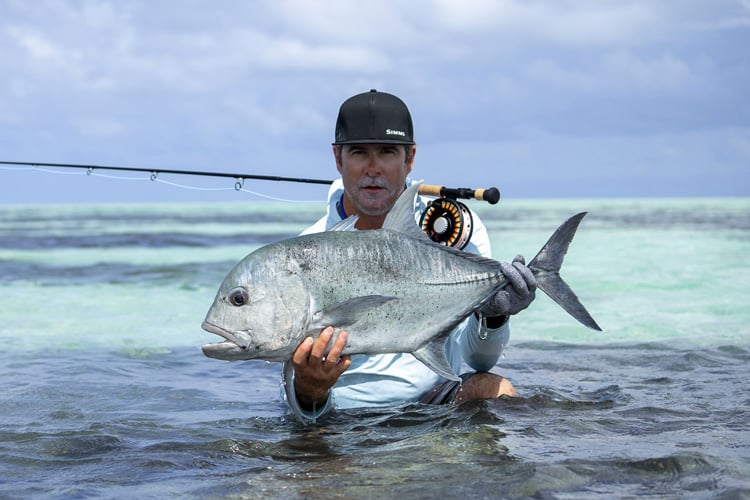 TOTAL CATCH STATS THIS WEEK:
Giant Trevally 29
Bonefish 23
Triggerfish 9
Milkfish 2
Tight lines from the Alphonse Fishing Co. Team on Cosmoledo
CONTACT US
If you would like to read more about the fantastic fishing on offer on Cosmoledo Atoll in Seychelles, you can contact our saltwater fly fishing expert Peter Collingsworth on 01603 407596 or via email at peter@sportquestholidays.com. He would be delighted to speak with you.