The neap tides on Cosmoledo leading up to the new moon spring tides were much bigger than we had anticipated they would be. The water levels on the flats seemed to drop a lot lower than what we are used to in our normal neap tides, and the push on the incoming tide was also unusually large.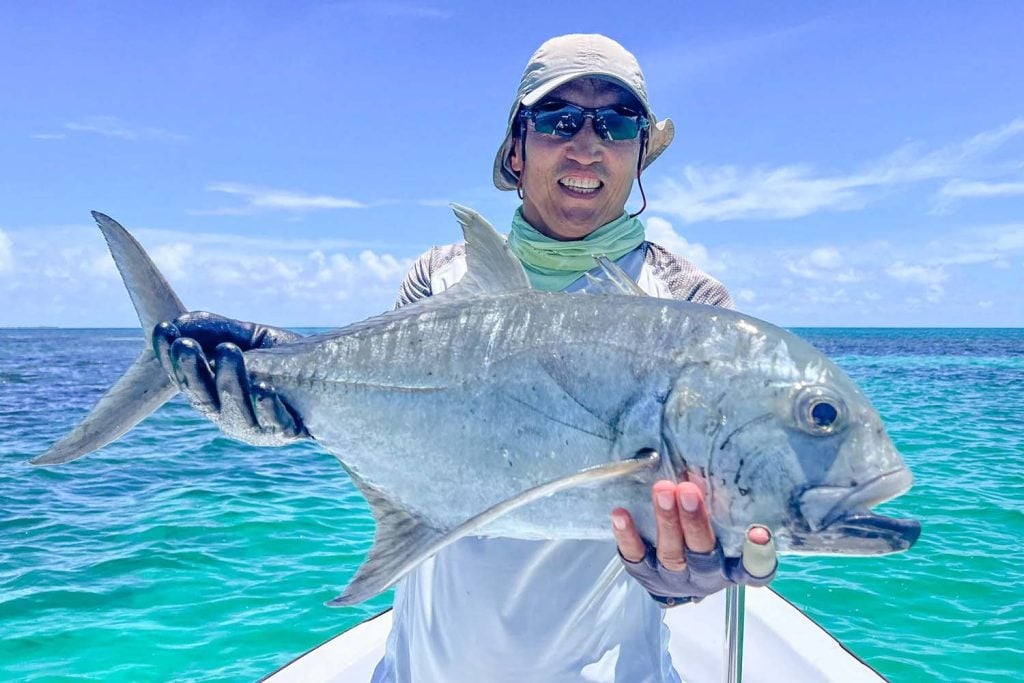 This week we had just three anglers while the other guests enjoyed the incredible diving and leisure that Cosmoledo offers. The fishermen had the expansive flats and fish all to themselves to an even further degree than usual, and there were a number of fish all over the atoll throughout the week, with good numbers caught in the lagoon sand flats and the surrounding pancake flats.
Talgat Turumbayev was able to bag himself a Flats Slam on the third day of his trip, which consisted of a giant trevally, a yellowmargin triggerfish and a nice bonefish. This is an amazing achievement, so a big congratulations to Talgat.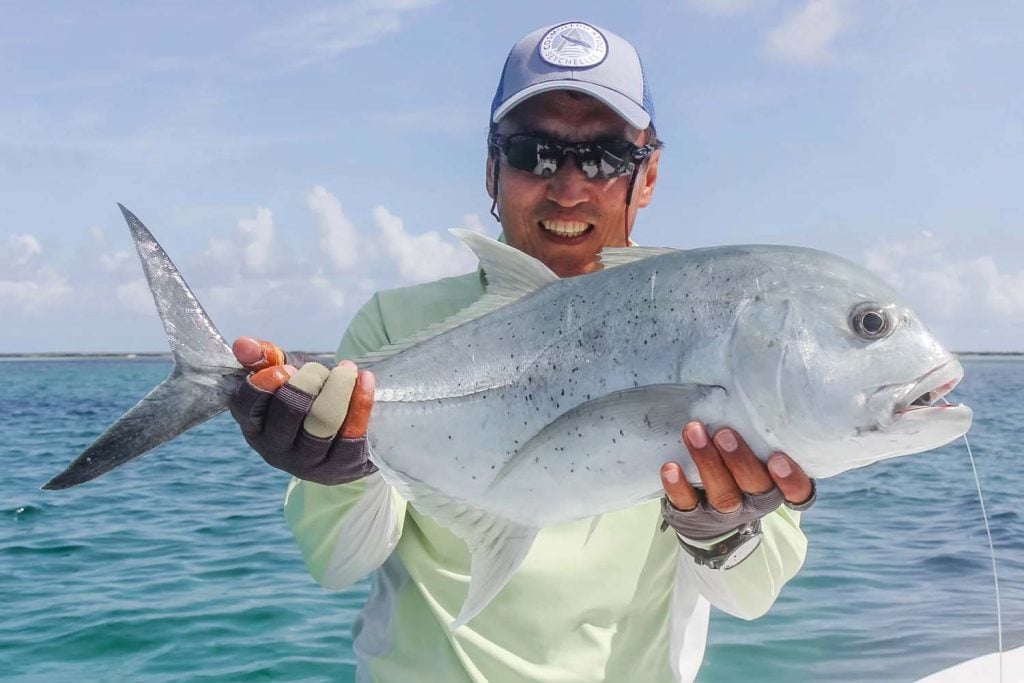 Yerkin Tatishev managed to catch himself his first-ever giant trevally and proceeded to catch several more fish throughout the duration of the week. Yerkin's best giant trevally came in at 85 cm in length, an impressive change from having never caught one just a few days prior. Well done to Yerkin for giving it his all.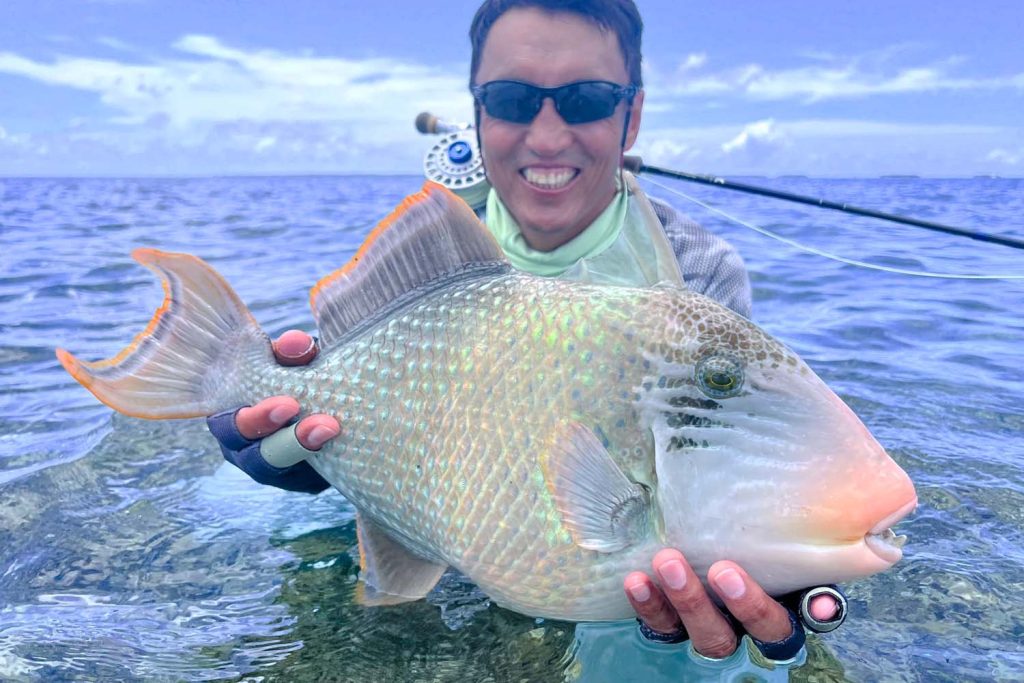 The divers of the week were blessed with good weather and exceptional visibility on most of their dives. They witnessed a 3 – 3.5 m tiger shark on one of their dives and a variety of other reef critters. However, the tiger shark was definitely the trip's highlight for most of the diving guests.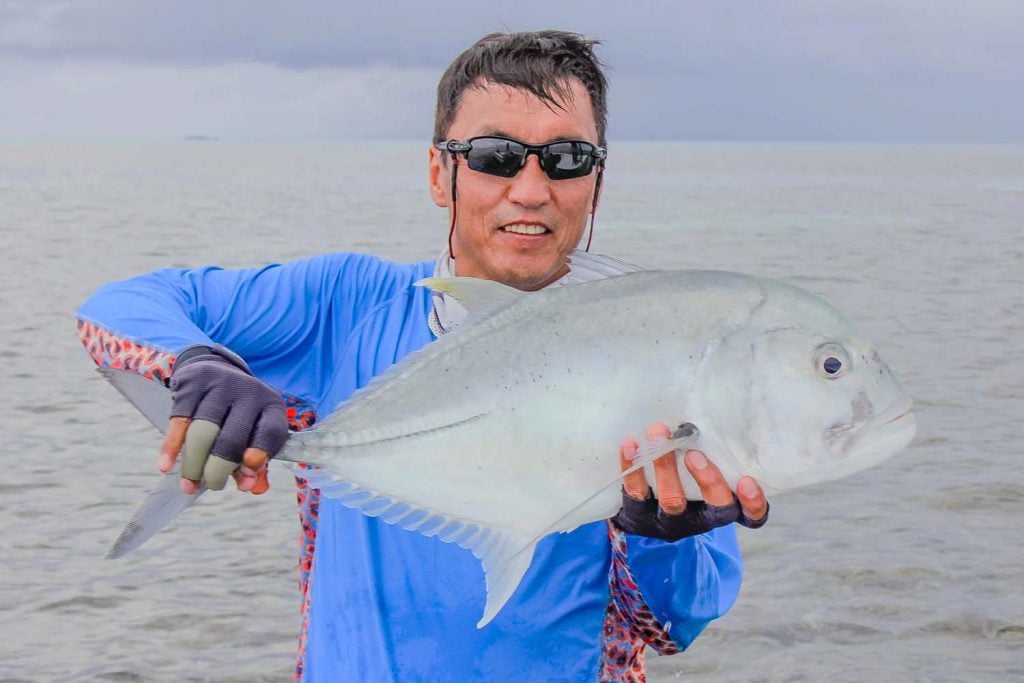 Stay tuned for the next report from Cosmo!
Tight lines, Alphonse Fishing Co. on Cosmoledo Atoll
TOTAL CATCH STATS THIS WEEK:
Giant trevally 22
Yellowmargin triggerfish 1
Bonefish 2

Contact Us
If you would like to read more about the fantastic fishing on offer at Cosmoledo Atoll in Seychelles, you can contact our saltwater fly fishing expert Peter Collingsworth on 01603 407596 or via email at peter@sportquestholidays.com. He would be delighted to speak with you.