The month of July at Crocodile Bay has been fantastic for our fishing guests! In both inshore and offshore waters, our anglers have experienced steady fishing action with a variety of exciting catches and releases.
Inshore, our anglers had the thrill of reeling in countless Roosterfish, Cubera Snappers, Groupers, and African Pompano. Meanwhile, offshore expeditions proved even more rewarding, with Sailfish, Marlin, and monster Yellowfin Tuna making their appearances.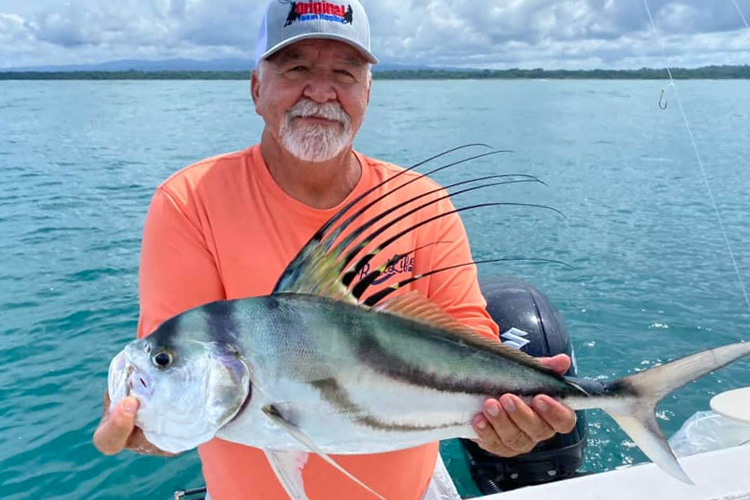 Over the years, what has amazed me about the fishery in the Osa Peninsula is the range of successful fishing techniques we can use here at Crocodile Bay. One of the most effective inshore fishing methods is jigging at different depths and using various styles of jigs. The popularity of jigging has soared recently  in the fishing industry, and our location at the Osa Peninsula has secured its place among the top jigging spots in Central America. Whether it's vertical fast pitch, slow pitch, or deep dropping at depths of 200 to 500 feet, the thrill of jigging lies in the element of surprise—you never know what species might inhale your jig.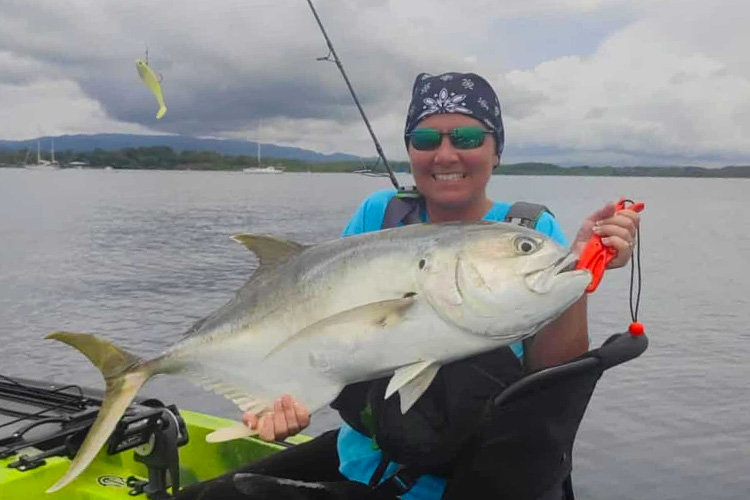 Additionally, kayak fishing has been gaining popularity in the industry, and we at Crocodile Bay have updated our fleet with brand new, pedal-powered Native fishing kayaks fully equipped for the challenge. Our plan is to offer our guests the unique opportunity to take one of our strike boats as a mother ship, carrying the kayaks to various fishing grounds. Here, anglers can fish and explore entirely from the comfort of their kayaks, an experience unlike any other.
This month we've had the pleasure of hosting esteemed guests, including TV show hosts, content creators, magazine publishers, and editors. Recently, we were honored to welcome Butch Thierry and Joe Baya from "Great Days Outdoors." Their vast knowledge and insightful fishing reports have been invaluable in keeping anglers informed about the best fishing spots worldwide. Keep an eye out for their upcoming magazine cover feature and podcast, where they'll share helpful information to answer your questions before embarking on a fishing adventure at the Osa Peninsula with Crocodile Bay.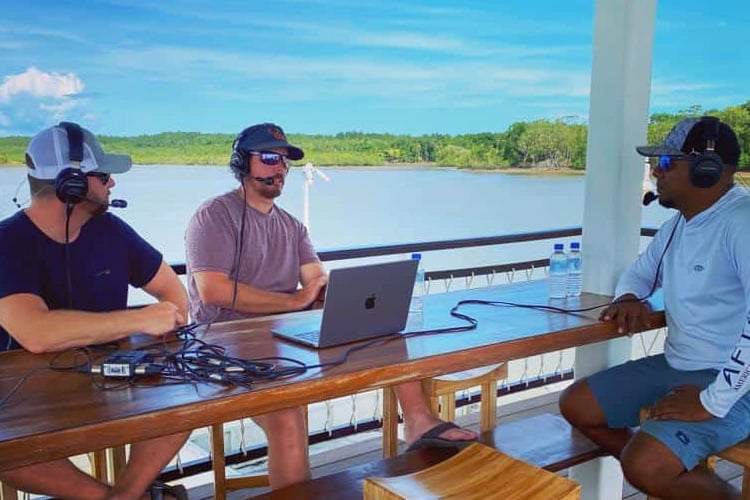 We also hosted a group from Salt Water Sportsman Magazine this month. The group included three experienced kayak anglers who enjoyed the thrill of catching various species our waters offer, including Snappers, Bluefin Travelly, Barracuda, and Cubera Snapper. Utilizing jigs and artificial lures from their kayaks, they had an unforgettable experience.
Not to be outdone, three other anglers in the Saltwater Sportsman group fished aboard our boats and primarily used jigs to target a diverse range of species, resulting in successful catches of Roosterfish, Snappers, African Pompanos, Bluefin Travelly, and Yellowfin Tuna.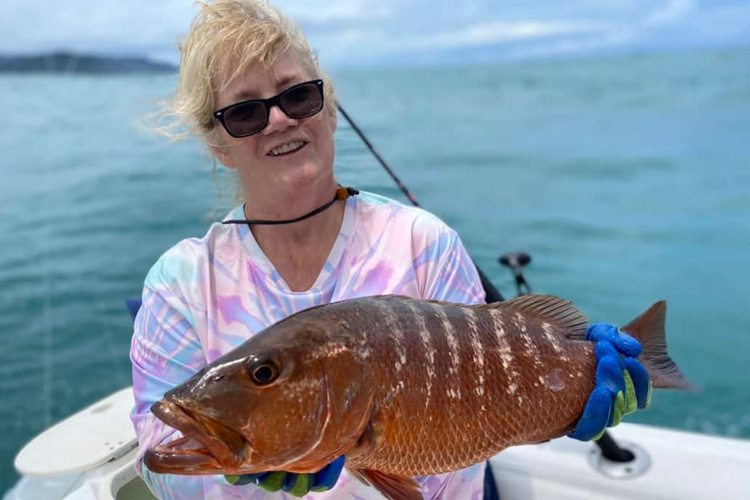 Looking forward to August, we anticipate the arrival of Dorado (mahi-mahi) in significant numbers, followed closely by the impressive Mr. Marlin. Now is the perfect time to book your fishing vacation with us. Allow me to host you upon your arrival, help you plan your fishing bucket list, and turn your dreams into reality.
Tight lines and see you soon!
Diego
CONTACT US
Crocodile Bay Resort is one of the best bluewater/big game resorts in the world and offers anglers the chance to target a huge variety of species. If this sounds like something you're interested in then you read more on our Crocodile Bay Tour page, or alternatively, you can contact our destination manager Paul Stevens on 01603 407596 or email at paul@sportquestholidays.com who would love to speak to you.