Greetings friends… December is the month of joy and love, and a great month to fish off the Osa Peninsula here in Costa Rica. The seas are mostly calm, and the fish are biting. It's the end of the wet season which means swells are down and we are trolling in glass-flat water with warm temperatures. The best news: December is the beginning of the Sailfish season at Crocodile Bay. Sailfish are some of the fastest swimmers in the ocean and our anglers are able to catch and release numerous sails. It's also the tail end of the dorado season (Mahi-Mahi) and our anglers have been kept busy reeling in lots of Dorado ranging between 15lbs to 70lbs.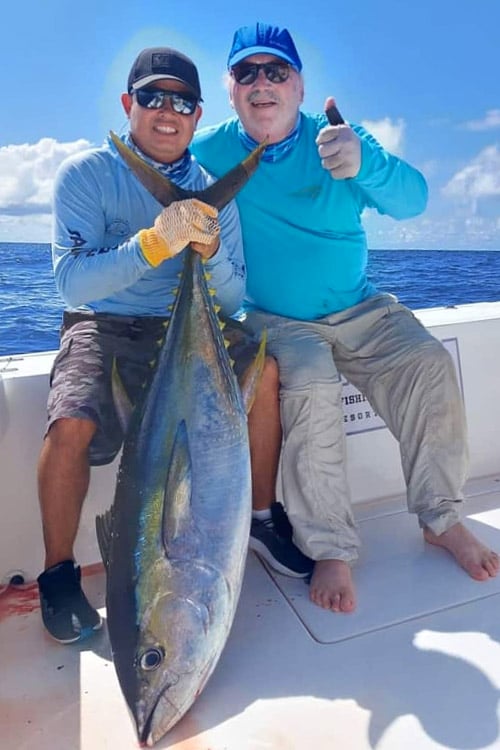 The angling highlight of the last few months at Crocodile Bay is the consistent Blue Marlin bite. For as long as I have lived in this area of Costa Rica, I have never experienced this much marlin action. Hooking into marlin has been nearly an everyday event for our anglers for the past few months. This December we even had a few double digits days! It is so satisfying to see our anglers return to the dock with a Marlin flag flying and excitement in their eyes. Fish stories about how amazing it is to see Marlin rocket out of the water and tail walk while doing flips and aerial high jumps are all the talk at dinner.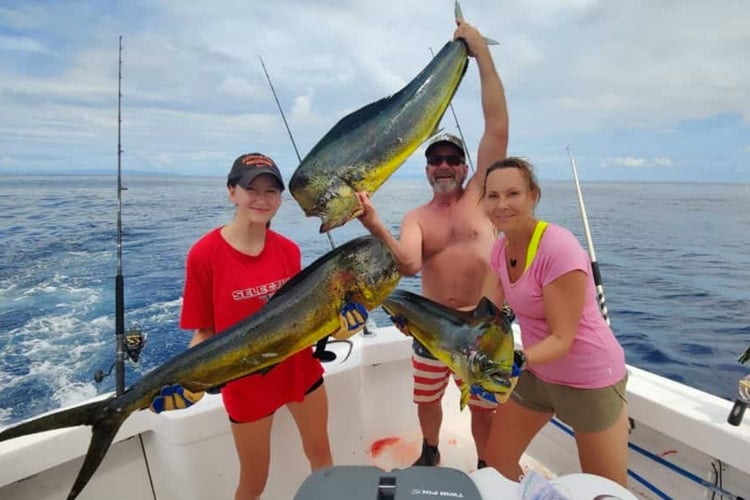 A good friend of mine that made his yearly trip to Crocodile Bay last month is Dan Marciniec. This year he was one of our very fortunate guests to experience the Marlin mayhem in December landing a few Blue Marlin. He also caught sailfish and huge number of dorados. Congrats Dan and see you next year!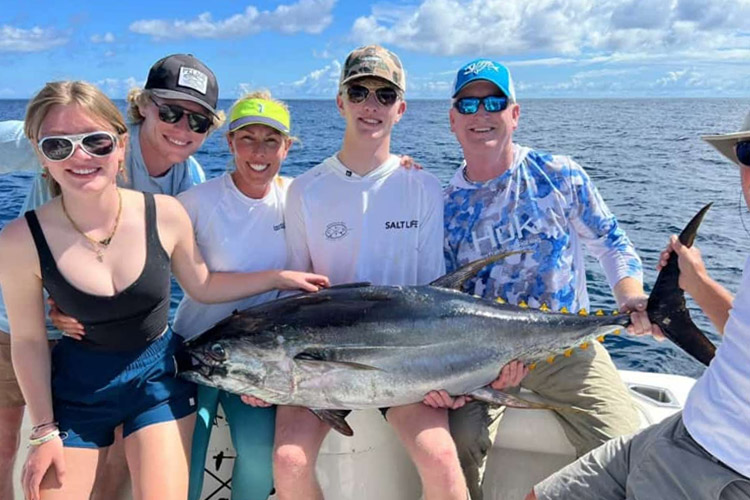 I also must mention the Yellow Fin Tuna fishing. Our skilled captains were able to position our anglers into some huge schools of tuna ranging between 20 and 200lbs and the results were incredible. Guests had a blast casting top water lures and poppers and seeing Tuna hammer the artificials like a freight train. If you haven't caught a Yellowfin Tuna before, just know that they are pure muscle and one of the strongest fish in the ocean. Be ready for an epic battle of tug of war. The effort is all worthwhile because of our talented chefs at Botánika can create culinary masterpieces with fresh Tuna!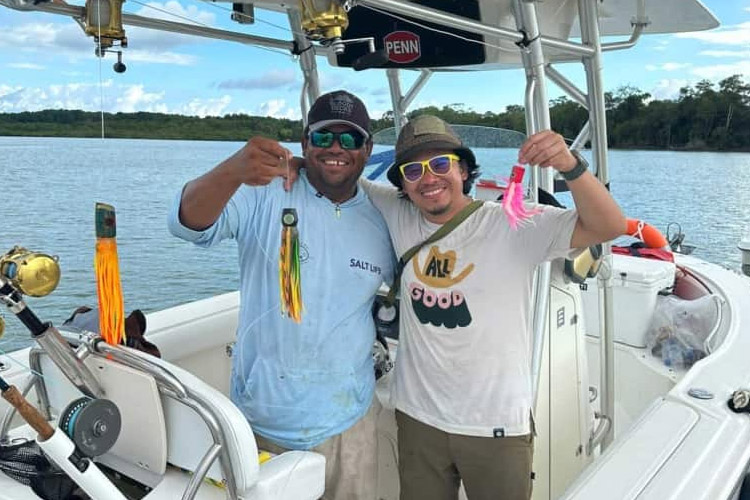 We have many clients that make fishing with Crocodile Bay annual event, which is the case for my good friend, Stephan Sangle. Stephan seems to have luck on his side all the time. Last year he said to me "I'm here to catch Marlin" and he landed 4 of them – as promised. This year he said he is going to catch a big tuna, and we delivered for him. Tuna were bending his rod every day, with a few of them ranging between 45lbs and 100lbs. Stephan also released some Sailfish and had luck landing a bunch of Dorados. I can't wait to see what he gets next year!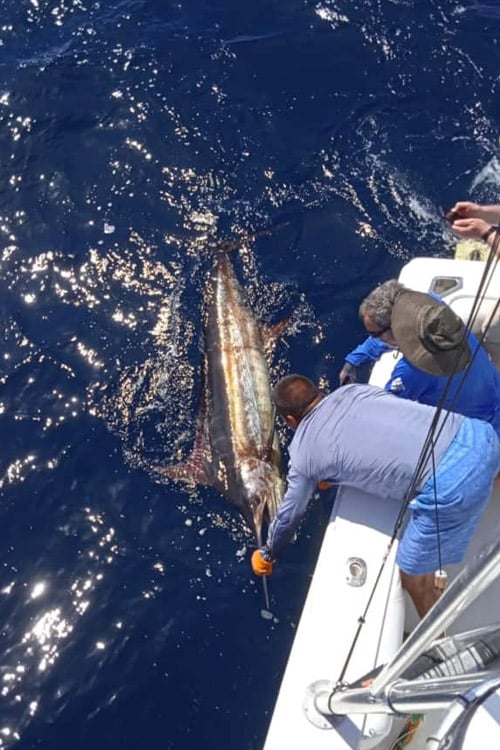 Catching a blue marlin can be a little bit challenging under normal circumstances but landing one on a fly rod is a huge accomplishment! And in the month of December, we had a few anglers successfully casting flys to the Billfish; but I would like to give a honorable mention to talented fly fisherman: Jonathan Wai-Sun who hooked and landed a 300 lbs Marlin on the fly. He found success by teasing the fish into the boat. They also caught a beautiful Dorado on the fly.
To switch the teaser for the fly takes skill, but it's not impossible. With the guidance of our captains and mates it has proven successful. So, if you've always dreamed about fly fishing for Marlin, come down to Crocodile Bay.
With such good weather and calm seas and a great start to the Billfish season, January promises to keep the party going. If Billfish are on your bucket list right now, Crocodile Bay is the place to be.
Looking forward to hosting you in the new year.
See you soon, tight lines…
Diego Camacho
CONTACT US
Crocodile Bay Resort is one of the best bluewater/big game resorts in the world and offers anglers the chance to target a huge variety of species. If this sounds like something you're interested in then you read more on our Crocodile Bay Tour page, or alternatively, you can contact our destination manager Paul Stevens on 01603 407596 or email at paul@sportquestholidays.com who would love to speak to you.