Walking down the pier at Crocodile Bay just after dawn to meet your captain and mate for the 1st time is a thrill you'll never forget. Our guests travel to Crocodile Bay from all over the world because we provide them a fishing experience like no one else can. Our experienced staff have been fishing these Costa Rican waters for most of their lives. We take our guests on a fishing adventure they can't get at their local fishing spot and guide them to the species they have always wanted to catch.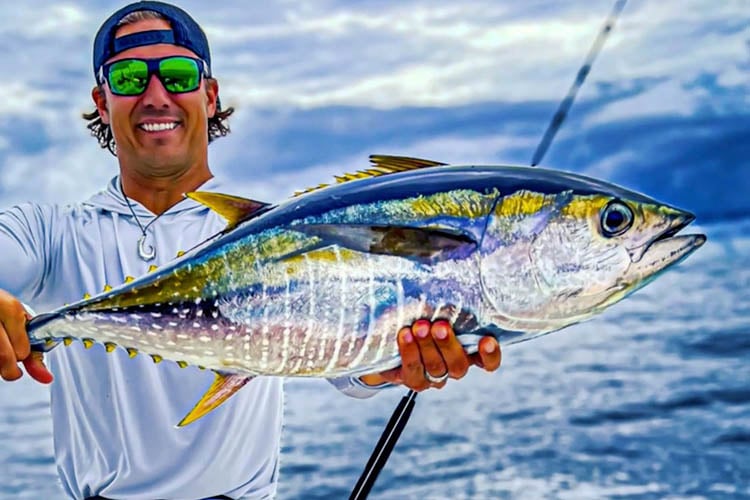 We made many of our guest's fishing dreams come true this past month. June fishing brought a mixed bag of fish to our anglers but the Marlin and tuna catch was the highlight of the month. It is very impressive to chase and catch huge schools of Yellowfin only 8 miles away from the pier, with the Tuna running with the spinner Dolphins, and that's what our captains managed to do most of the month. Our crews caught more than 90 big Yellowfin in June, with the largest Tuna rounding 120lbs.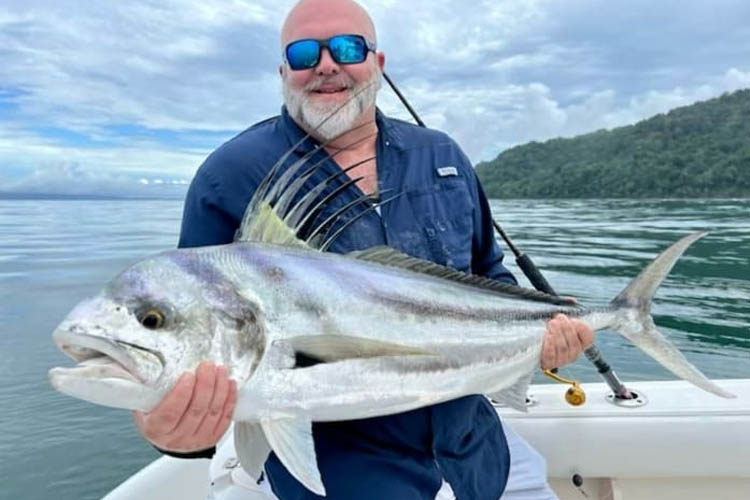 When we get into a Tuna boil our guests have a blast casting poppers and different types of lures at the feeding Yellowtail. It certainly keeps our anglers wide awake, active and involved in the fishing rather than just constantly trolling for fish. Although trolling does pay off at Crocodile Bay. Trolling bait and lures this June brought a few Marlin to the boat. One of blue Marlin caught was in the 400 lbs range giving <> a real fight with a screaming reel for a fight that lasted just over an hour.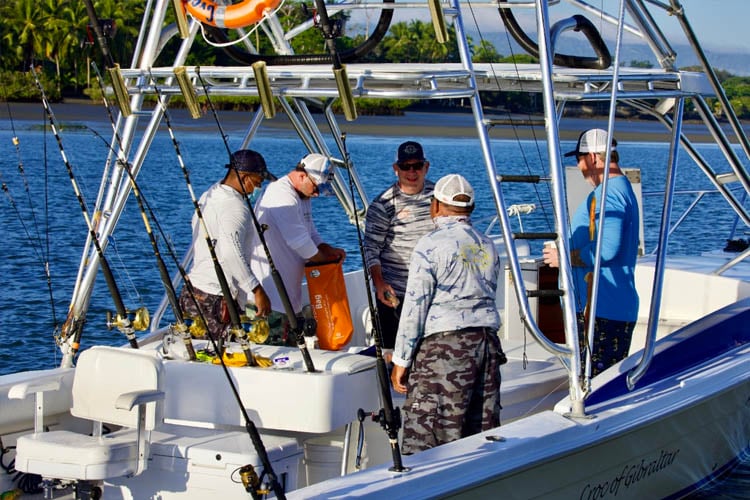 Inshore fishing was a little slower for Roosterfish than we expected but guests did manage to land a few big ones over 40lbs. The highlight of the June inshore fishing was the Snapper bite! As we approach the spawning season for many species of Snapper, our anglers got the chance to hook a few 20+ lbs Colorado Snappers and a few 40+ lbs Cubera Snappers.
Afternoon and overnight rains and favourable currents have washed out good debris lines and logs which the fish love to hang underneath. I predict the Dorado (Mahi-mahi) season is going to be strong this year since we have been spotting big schools around the debris. A few 40+lbs Dorado swallowed our baits like candy.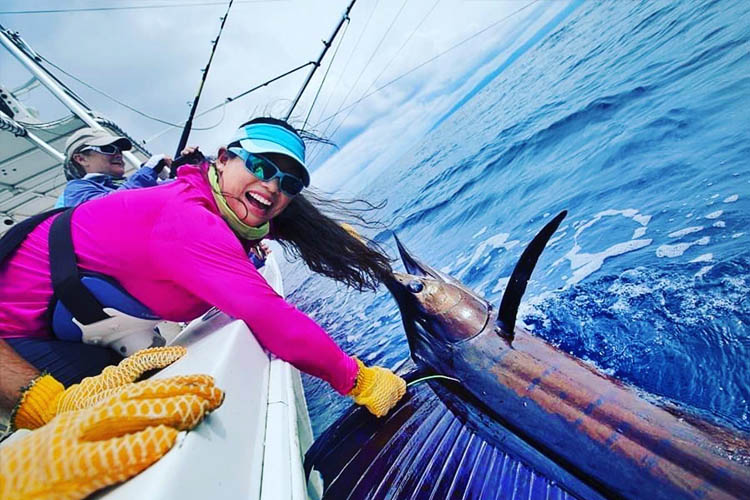 We had the honor to host a few very important and well-known groups from the fishing industry last month, including YouTube sensations the Gale Force Twins from the Florida Keys. Emily and Amanda Gale are avid anglers (and great fishing captains), and they were able to land a few bucket list fish during their visit to Crocodile Bay. These girls mean business when it comes to fishing and pairing them with the right crew was a easy task. They made catching Tuna and Roosterfish easy work during their time on the water. They also enjoyed some of our land tours while they explored the Osa Peninsula with Crocodile Bay.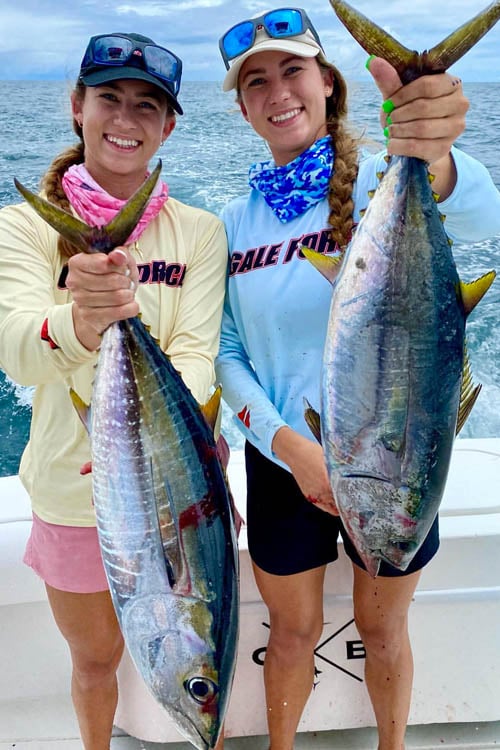 We also had the honor to host father and son team in June, <>, at Crocodile Bay. We love to see the younger guests forming a passion for fishing while creating some great family memories. The look of pure joy on a junior angler's face is what makes our marine staff love our jobs. The high-fives with dad and the crew after landing a nice fish is what makes us proud of our work.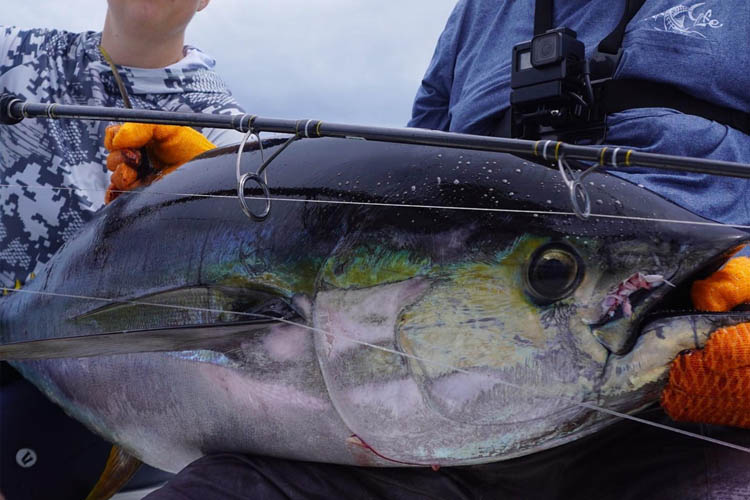 The end of the month brought down a group from Pure Fishing and Penn to Crocodile Bay. This group was accompanied by some of the most important journalists in the fishing industry to preview the newest and upcoming fishing tackle by Penn, and I can say it was a complete success – our captains kept this group reeling in fish and we were able to put all of the new gear to the test!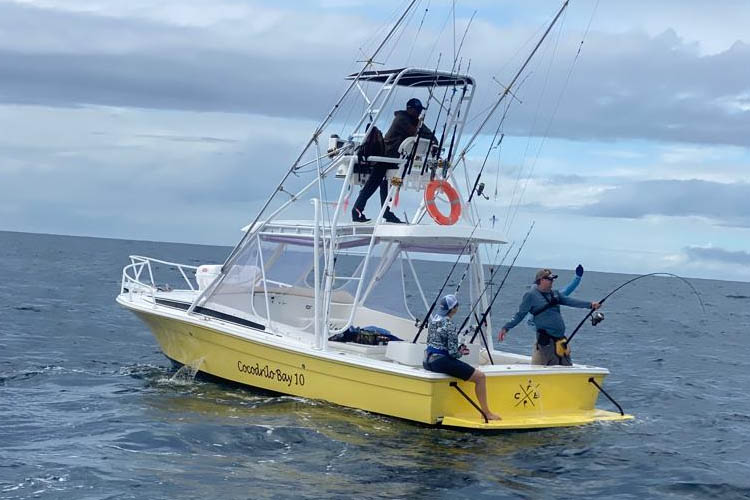 The group was successful offshore with casting poppers to drifting live baits to the huge schools of Yellowfin Tuna and fishing inshore was also successful, anglers were able to land a few 30+lbs Roosters mainly casting artificial lures with spinner reels while drifting live baits off the stern.
Besides a little bit of rain, I would say the month of July is not going to be much different than this great month of June: with a mixed bag of fish offshore and the bigger fish biting inshore. If you have that bucket list fish you want to target… this is the time! Pack your bags and get down to Crocodile Bay. Let's create some fishing stories together.
Hasta luego,
Diego Camacho, Fishing Director.
CONTACT US
Crocodile Bay Resort is one of the best bluewater/big game resorts in the world and offers anglers the chance to target a huge variety of species. If this sounds like something you're interested in then you read more on our Crocodile Bay Tour page, or alternatively, you can contact our destination manager Paul Stevens on 01603 407596 or email at paul@sportquestholidays.com who would love to speak to you.