Greetings from the tropical paradise of Crocodile Bay in Costa Rica! September was yet another month of fantastic fishing adventures off the coast of the Osa Peninsula. We were blessed with great weather conditions and calm seas throughout the month, creating the perfect backdrop for some incredible fishing for our guests.
In the month of September we started to see weather changes from dry season to the wet season, which brings lots of good currents and natural debris providing shelter for the little bait fish out there. Our crews were able to get our anglers on the fish quicker than ever, and our guests caught and released a good number of prized species including Sailfish, Tuna, Dorado and Blue Marlin. Despite September typically being a wet month, our guests were fortunate to find calm seas, with only a little rainfall (mainly in the evenings), allowing for dry daytime fishing trips. No rain gear needed!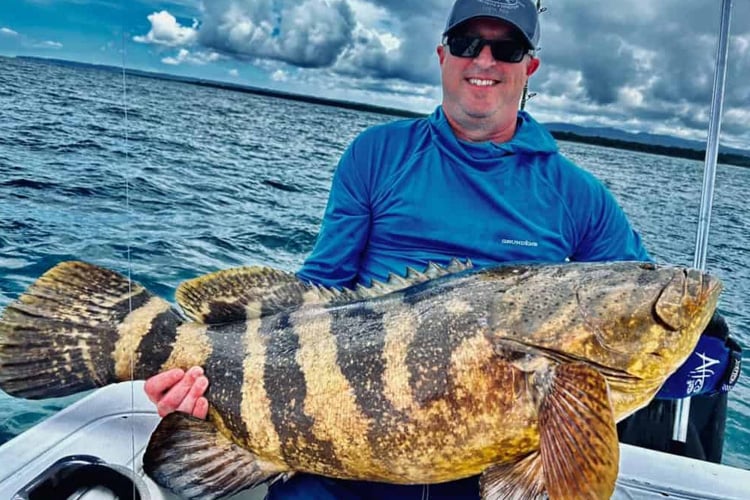 October is the peak of the Dorado (Mahi-Mahi) season and what adds to the excitement about Mahi season is the big Blue Marlin feeds off the smaller Dorado. Dorado have made a strong appearance this past month, and our anglers were able to land a few monsters, keeping one or two for dinner and releasing the rest. We practice catch and release at Crocodile Bay, but we also offer guests catch to table dining. Enjoying a freshly caught Mahi-Mahi for dinner is a culinary delight, and our talented chefs at Tierra de la Mesa are experts in preparing your catch to perfection.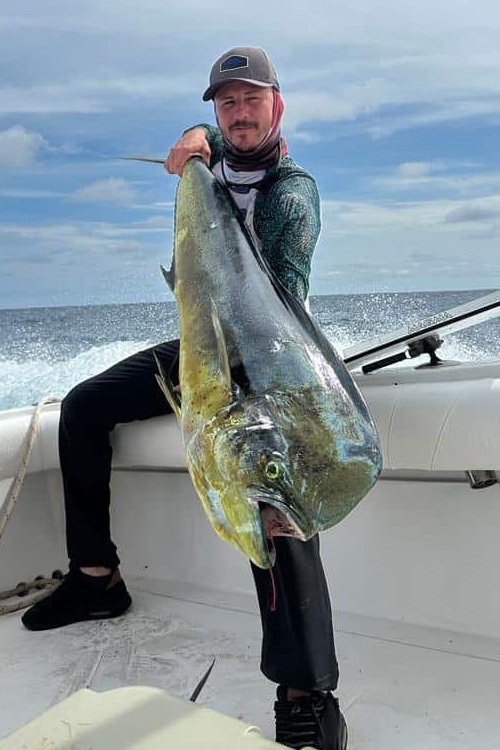 The Osa Peninsula has officially become a Yellowfin Tuna fishing paradise! Our crews are still running into huge Tuna schools boiling on the surface. If you've never had the pleasure of a Tuna boil, we recommend paying us a visit! Crocodile Bay caters to anglers of all abilities and angling styles, whether you're a live bait enthusiast, prefer artificial baits, or are an avid fly fisherman. Whatever your fishing technique, you can count on the chance to land plenty of Tuna at Crocodile bay and perhaps catch that coveted trophy Tuna.
I'm thrilled to report that Costa Rica's fishery continues to improve, thanks to continued conservation efforts. FECOP (The Costa Rican Fishing Federation) has achieved several big milestones to fully protect Sailfish, and the Sailfish has also been announced as a national symbol in Costa Rica!  We've practiced catch-and-release fishing more than ever before in sport fishing, which means the preservation of our favourite fish. I'm sure that the fishing experiences at Crocodile Bay and its surrounding areas will only continue to be fantastic and grow in the coming years.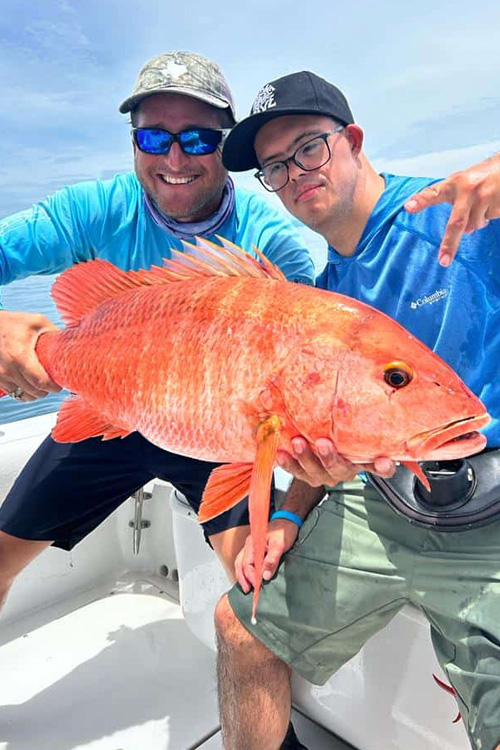 If you've ever dreamed of a Costa Rican fishing vacation, now is the time to turn that dream into reality. Let us handle all the planning and organization, providing a smooth journey from the moment you leave your home until your departure from our resort. With Crocodile Bay, you can trust that every detail will be covered, delivering an unforgettable fishing adventure of a lifetime. Join us at our 5-star accommodations, experience our exceptional dining options, and enjoy the first-class amenities at Botánika Resort.
Crocodile Bay will make your fishing dreams come true!
See you in paradise,
Diego Camacho
Fishing Director at Crocodile Bay
CONTACT US
Crocodile Bay Resort is one of the best bluewater/big game resorts in the world and offers anglers the chance to target a huge variety of species. If this sounds like something you're interested in then you read more on our Crocodile Bay Tour page, or alternatively, you can contact our destination manager Paul Stevens on 01603 407596 or email at paul@sportquestholidays.com who would love to speak to you.