Hi Shipmates,

Today was another day in sunny Costa Rica. We had air-conditioning on the boats so it was very pleasant. The fishing today for all of us was pretty slow, but that gave me time to look at what was around us. The Dolphins were around and seemed very happy, I also saw a Humpback whale in the distance, they are huge.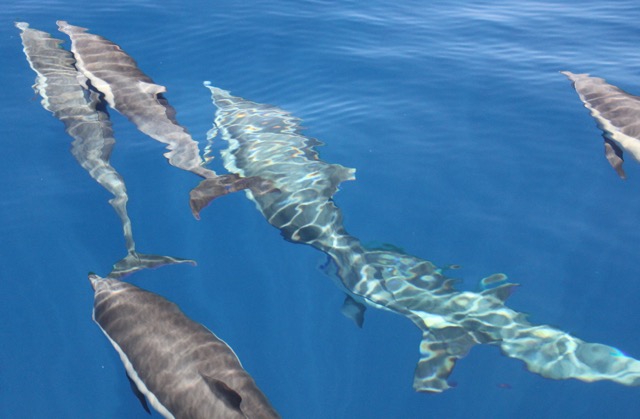 The monkeys are most noisy at daybreak and there are lots of them. The bird wildlife is awesome if you bother to look, around the lodge there are dozens of species especially around the feeding table.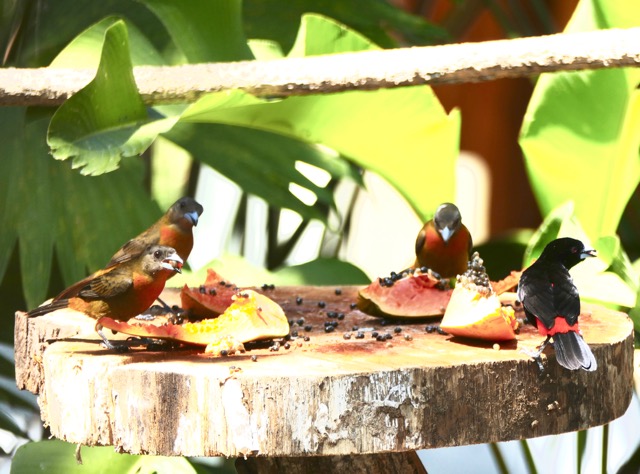 The Lodge is immaculate and the gardens are exceptional if you take the time to look it is amazing what you can see. There are little paths made by the leaf cutter ants where thousands of them are transporting leaves several times bigger than themselves. Egrets are all around along several other species I have not seen before.
Back to the fishing. Today Chris and myself were again with Humberto. It was a slow day but we still had a few nice fish, the species count went up a bit more with the addition of some Spanish Mackerel and nice Jacks. Chris also had a seagull but we wouldn't let him count it. Humberto is the one on the left that looks like Steve Collins.
Crab Pott Chris had a nice Jack that smiled for the photo.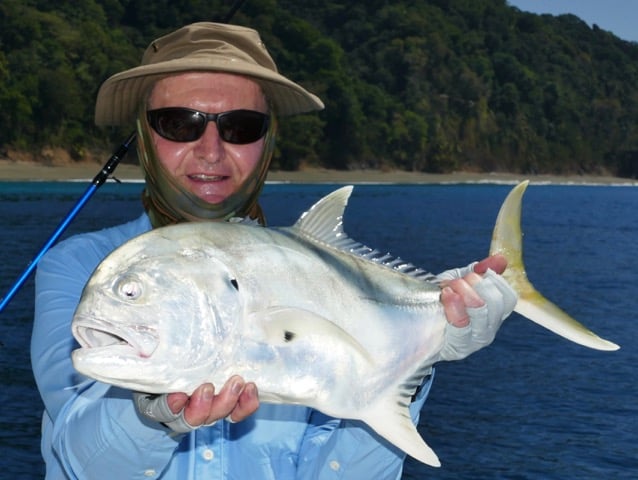 Tom from the Valleys caught Jacks twin brother.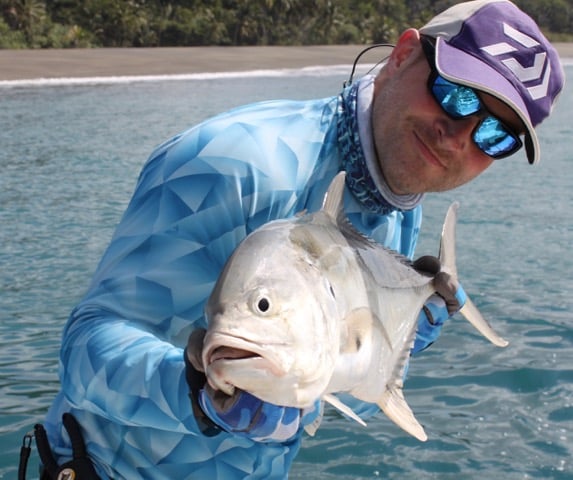 Not to be left out, Cuda Tim who reckons he is on a diet poses with a Rooster. With unlimited food to eat Tim is suffering badly from an overactive knife and fork. He was asking if a Rooster taste like chicken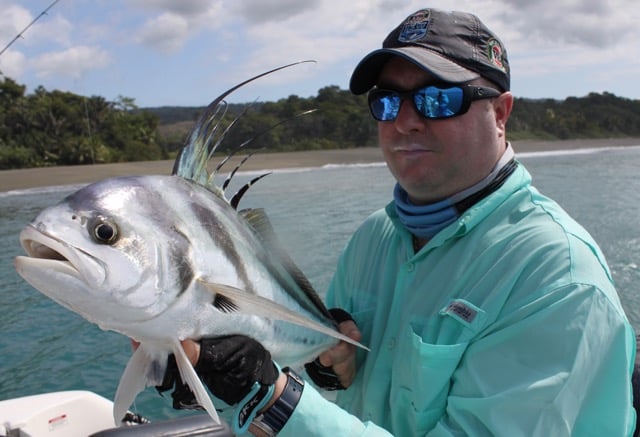 Everyone agrees the fishing has been tough. A Full moon andsuper high tides I am sure isn't helping. Everyone is confident of a better day tomorrow. We are pacing ourselves .The night sky is clear but we don't expect a frost as it is 25 degrees. Tomorrow a high of 30 degrees, I guess the same as back home.

Signing off,
Admiral Marlow