Sunny days with light winds sunny throughout the week made for some beautiful and productive fishing days for our anglers.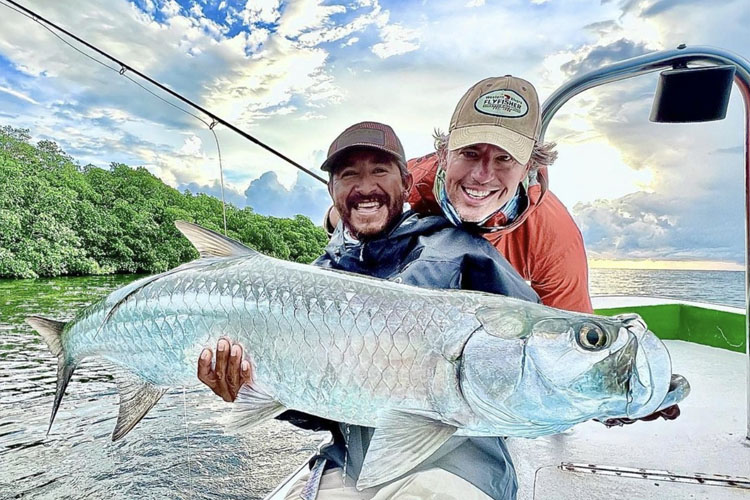 By the end of the week there were three grand slams and about 215 Bonefish were landed!
WEATHER
Mostly clear skies, light winds, and some rain.
Wind
E 5-15 mph.
Air Temp
Hi 80s to Low 70s
Moon Phase
Waxing Crescent
Sunrise / Sunset
Sunrise 5:49 am Sunset: 5:21 pm
WHAT GUESTS WERE CATCHING
Bonefish
215

Permit
11 Permit made for some great action.
‍
Tarpon
12 Tarpon, mostly resident.
Grand Slams
Congratulations to Ed K. with Capt Jeo, John B. with Capt Michael, and Jerry S. with Captain Kristian on their grand slams!
CONTACT US
If you would like to learn more about our stunning lodge in El Pescador, make sure you take a look at our tour page for all dates, pricing and availability. If you have any questions regarding any of our other saltwater fly fishing destinations, get in touch with our team on 01603 407596 or via email at peter@sportquestholidays.com.