This really was the week for the Bones! Anglers out at El Pescador managed a whopping 400+ Bonefish in just one week of fishing the flats! The kind of numbers to get any angler excited.
26th June to 4th July 2021
Anglers had a solid week on the flats. Lots of big migratory tarpon in the area. Good numbers of small Tarpon landed and a couple of big ones. Over 400 Bonefish brought to hand. The wind made conditions challenging at times but that is something one must always prepare for.
What Guests Were Catching
Bonefish
More than 400 bones were landed for the week, most were in the 2-4 pound range.
Permit
Nine Permit landed. Most were between 5-10 pounds, and one was about 20 pounds.
Tarpon
28 Tarpon were landed. Most were juvenile fish under 30 Lbs, but we did have one about 90 pounds and one over 100 pounds.
Other species
Anglers landed some Jacks, Snapper, and Barracuda to round out the week.
Grand slams
One this week by Luke M. Nicely done. Congratulations!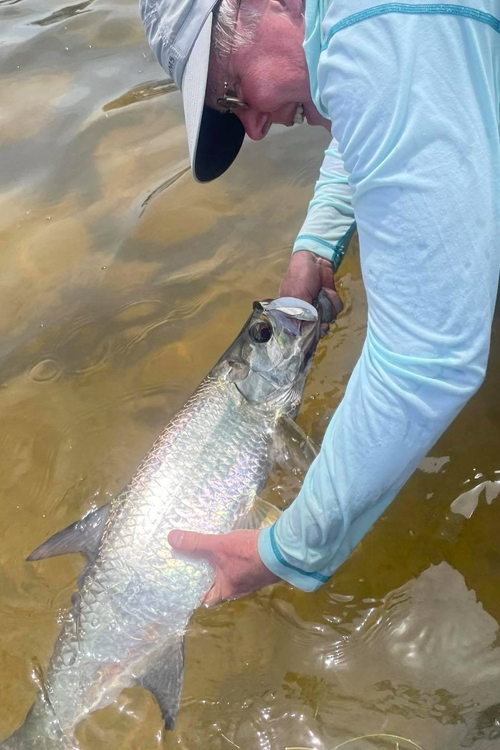 Contact us
For more information on our El Pescador destination make sure to take a look at our tour page. If you have any questions regarding any of our tours, get in touch with us at 01603 407596 and one of our dedicated professionals will help you with your query.
Tight Lines,
Peter