Seasonal fronts have passed, and warmer temperatures and moderate winds have settled in around Ambergris Caye. Wind conditions are from the E/SE 5-15 consistently. Catch rates have remained below average this past week; Bonefish are being caught mainly through blind casting on the flats. Schools of Permit continue to be sighted and hooked but Tarpon are being caught in limited numbers.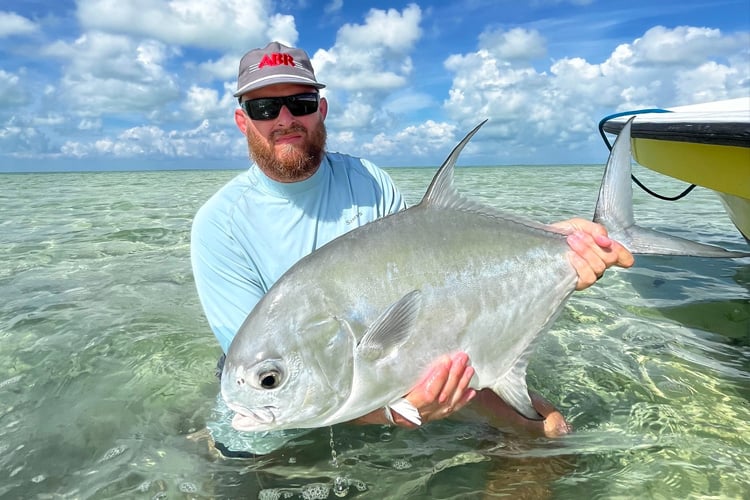 WEATHER
Partly cloudy and moderate wind conditions during the middle of most days. Temperatures have settled in the low 80s.
Wind
E/SE 5/8 – 15/24 Mph/Kph. Gusting to 20/32 Mph/Kph
Air Temp
Hi low 80s to Low high 70s
Moon Phase
Waxing Gibbus, Full Moon 6 Jan.
Sunrise / Sunset
Sunrise 6:23 am Sunset: 5:27 pm
WHAT GUESTS WERE CATCHING
Bonefish
Good numbers of Bonefish (60) were landed averaging 2 to 3 lbs.

Permit
4 Permit for the week.

Tarpon
1 Tarpon
Other species
Snapper landed along the Mainland Coastline
CONTACT US
If you would like to learn more about our stunning lodge in El Pescador, make sure you take a look at our tour page for all dates, pricing and availability. If you have any questions regarding any of our other saltwater fly fishing destinations, get in touch with our team on 01603 407596 or via email at peter@sportquestholidays.com.