Bumpies, GTs, Triggers, and Bones… Farquhar once again produced an incredible week's fishing with an assortment of different species landed.
 
To get the week started, Richard landed an impressive 97 cm Bumphead Parrotfish on the first day. He also added two GTs and the highly sort after Napoleon Wrasse to his scorecard. Mika Lehto was the top rod on the GT count with five fish landed.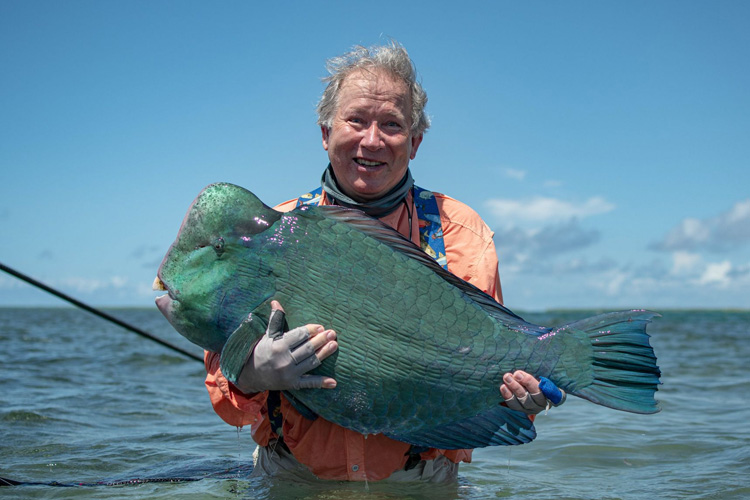 Robert had an enjoyable week and landed several Bonefish with his highlight of the week being a monster 52 cm Moustache Triggerfish. His boat partner, David also wrapped up numerous Bonefish, a 52 cm Moustache Triggerfish as well as two GTs.
 
Andrew landed his first GT on fly this week by landing two together with a fantastic Napoleon Wrasse. Daryl had a fantastic week with two GTs, one of which is the biggest of the week measuring 110 cm. He didn't stop there with the big fish as he landed a monster 112 cm Bumphead Parrotfish on the last day. He continued with the great catches as he landed a terrific Golden Trevally on his 10-weight set-up.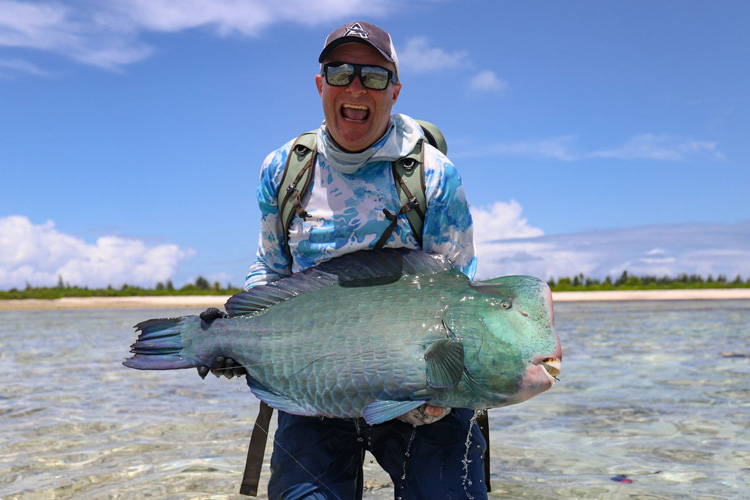 Douglas was a newcomer to the flats of Seychelles. It didn't take him long to land his first GT, and Bumphead Parrotfish, of which he landed two.
 
Stef desperately wanted to land her fist Bumpy on fly and she managed to do so on the second day. Not only did she land her Bumpy, but she also went on to land a Moustache Triggerfish and a 62 cm Bonefish all in the surf zone to complete her Flats Slam.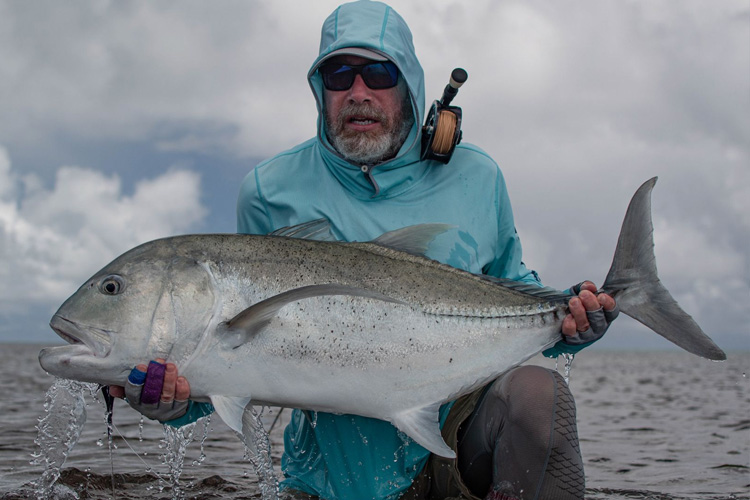 Tapani had a score to settle with the Bumpies as his previous trip lost all 10 that he hooked. He finally ticked the box on the fourth day. He also managed a few GTs and a decent Moustache Triggerfish throughout his week.

TOTAL CATCH STATS THIS WEEK:
Giant Trevally 18
Bonefish 35
Triggerfish 5
Bumphead Parrotfish 6
Tight lines,
From Alphonse Fishing Co. on Farquhar Atoll
CONTACT US
If you would like to know more about the fantastic fishing opportunities on offer on Farquhar Atoll, you can contact our saltwater fly fishing expert Peter Collingsworth on 01603 407596 or via email at peter@sportquestholidays.com. He would love to speak with you.