This week at Farquhar saw the return of Greg and Niall together with their friends Bill, Nick, Harry, Dan and Henrik.
The weather sadly wasn't on our side; however, despite some challenges throughout the week, the team still managed some great catches.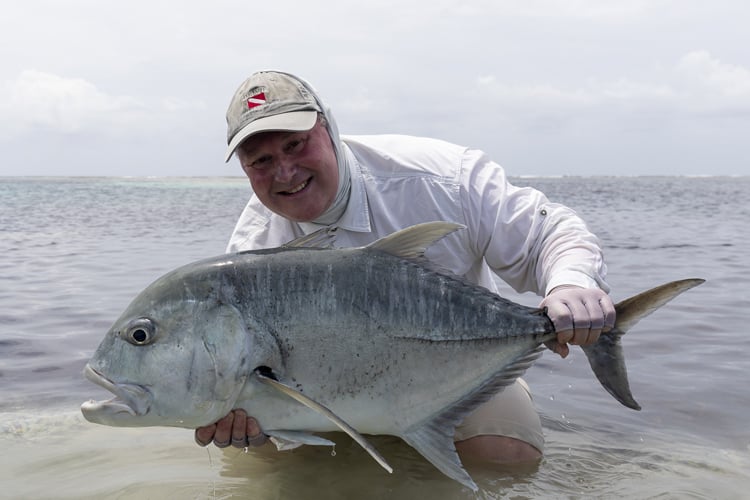 True to their nature, there were several Bumphead Parrotfish hooked and lost. However, Henrick managed to land the only Bumpy of the week along with a couple of decent GT. Dan had a solid week with GTs and managed a Moustache Triggerfish.
Greg managed a couple of GTs and landed the biggest of the week, measuring bang on the one-metre mark with Niall wrapping up a bunch of GTs himself. Nick had a great week with a few GTs and had a great day by landing three Moustache Triggers during a surf walk, the biggest measuring an impressive 51cm.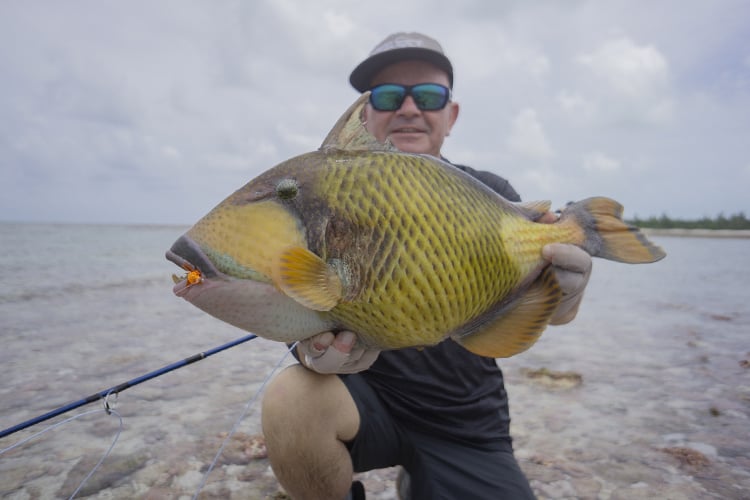 Despite the testing conditions, Bill still managed a GT and sadly lost two Bumpys. Harry came out on top rod with 7 GTs. He also managed a Flats Slam by landing a GT, Bonefish and Triggerfish in one day.
At the end of the week, the catch numbers were as follows.
TOTAL CATCH STATS THIS WEEK:
Giant trevally 11
Bonefish 60
Triggerfish 8
Permit 1
Tight lines from the Alphonse Fishing Co. Team on Farquhar
CONTACT US
If you would like to know more about the fantastic fishing on offer at Farquhar Atoll, you can contact our saltwater fly fishing expert Peter Collingsworth on 01603 407596 or via email at peter@sportquestholidays.com where he can discuss this trip in more detail.