This week weather conditions were a little tough. High winds and multiple passing fronts, unfortunately, made things more challenging them normal. Tides started off on springs, with lots of water movement on and off the flats, and we ended the week in neaps. Six GTs were landed this week. Reid landed two, Kris landed two, Jason one and, Craig one. In addition to the six GTs, we also caught our first Golden Trevally of the season, Rudy catching this prized fish on a crab pattern.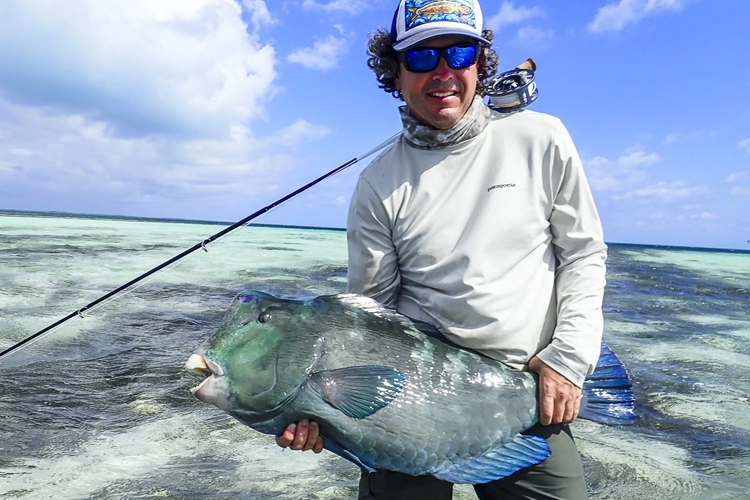 In true Farquhar style, we did however, enjoy some other great species fishing. Fifty Bonefish and three Triggers were landed. Craig landed one Moustache and one Yellow Margin, with Jarrett landing a large Moustache. Congrats guys! Three Bumpies were also caught this week, with William, Kris and Jason each landing their first. Well done chaps! And for the second week in a row, Eric landed an Indo Pacific Permit. This week he landed a trophy class fish of 73cm. Amazing fish Eric, well done!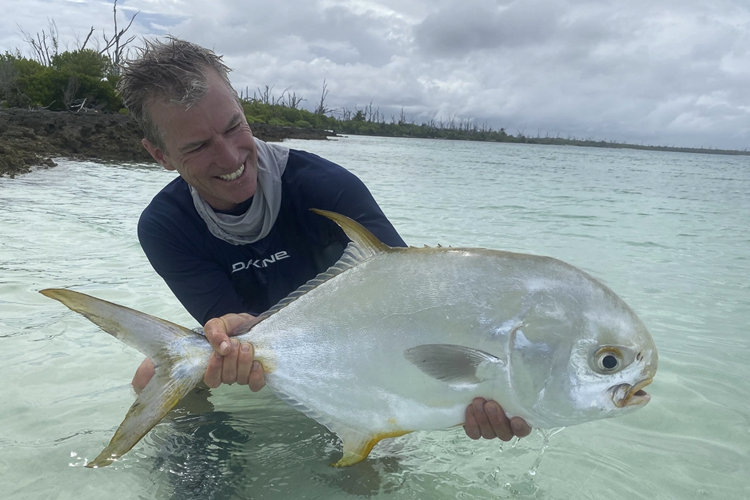 The group did however enjoy some great bluewater fly fishing, with four Sailfish coming to the side of the boats! Craig landed his first Sail on the fly and followed it up with another fish later in the week for good measure. William and Jarret also landed one each for good measure.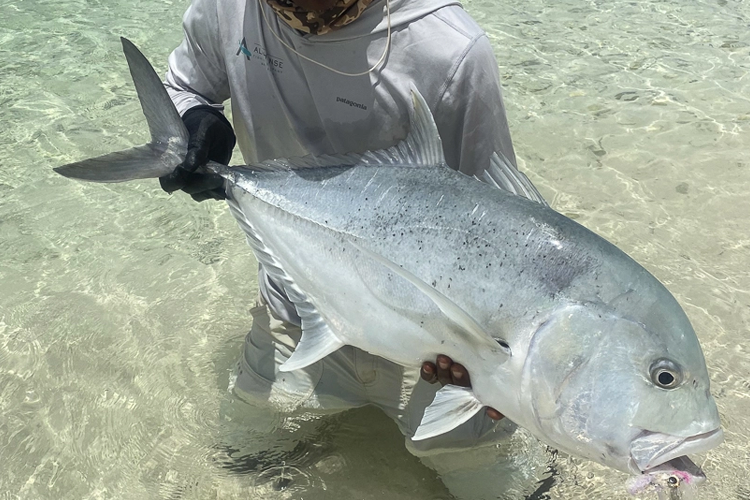 Craig finished off his two weeks on the atoll in fantastic fashion by completing a Flats Slam on the last day of the trip. He landed a GT, a 54cm Yellow Margin Trigger and Bonefish to complete a wonderful day out on the water!
Thanks to all our guests for a fantastic week of multi-species flats fishing!
Until next week
Peter