An interesting week of fishing on Farquhar has come to an end. Unfortunately, the weather was definitely a challenge this week with a large system in the Seychelles area providing very unsettled weather throughout the week. High wind speeds and almost permanent cloud cover made seeing and casting to fish a challenge however we made the most of it and still caught some great fish including 30 GT's!
Guests Charlie and Graham lead the way with 11 and 12 fish respectively. Charlie landed two fish over a meter with a 104 cm and 106 cm. Ken, Toshi, Gerhard, Angelika, Larry, Heinz and Patrick all landed GT's. A great effort from them and the guides considering the conditions!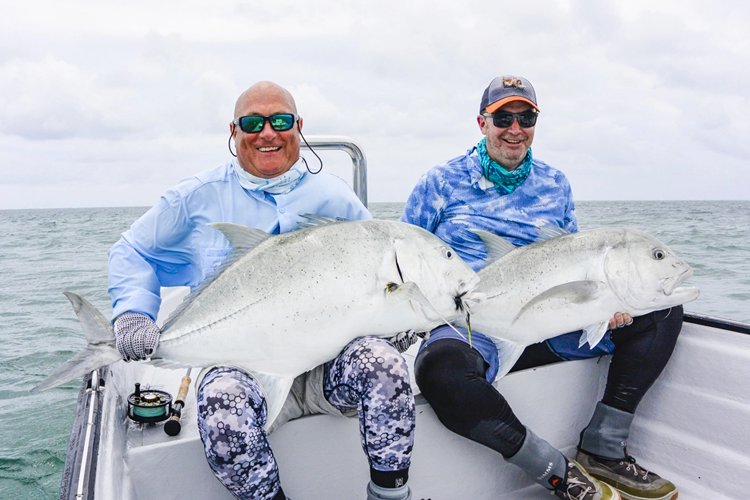 In total 38 Bonefish were landed with Graham's personal best fish of 67 cm topping the list. Larry also caught a personal best Bonefish which measured 63 cm.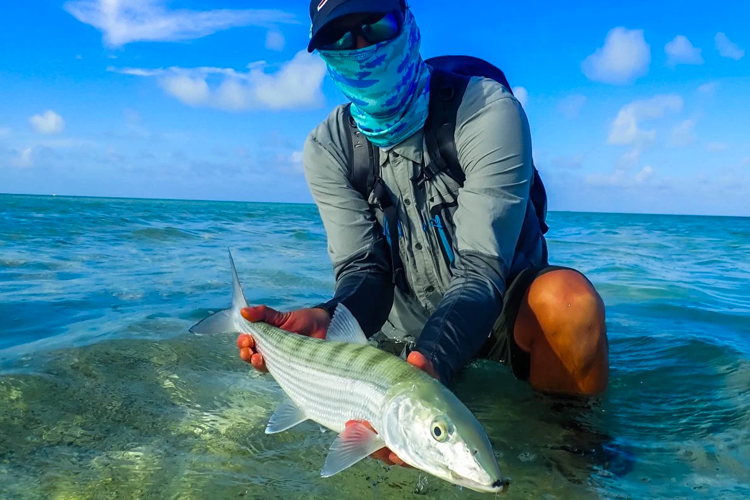 Elaine landed her first Triggerfish and Patrick landed a trophy 55 cm Triggerfish. 2 Bumphead Parrots were caught this week, one by Elaine (her first Bumpy) and one by Gerhard, also his first. Both fish were 90 cm plus.
With our weather being so unpredictable there was no blue water fishing possible this week, but some good species angling was had by all anglers. A very impressive 80 cm Bohar Snapper was caught by Charlie.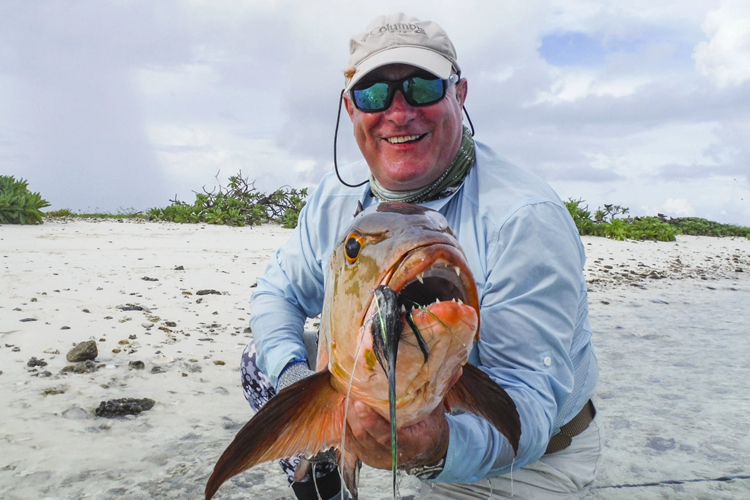 Thanks to all the guests and guides for an excellent week! With many personal bests, firsts, and triumphs…the week despite the weather was still a very enjoyable one!
Until next week
Peter