This week turned out to be a great one from a weather perspective with sunny, warm conditions being the norm. Tide wise, we began the week with neap tides that later built to springs giving our guests a great mix of fishing scenarios.
Our guests were treated to a number of shots at GTs this week with just about everyone landing one. Of the 24 fish hooked we only managed to get 10 to hand with the fish of the week caught by angler Aubrey. This absolute behemoth was landed during an offshore session and pulled the measuring tape all the way to 128cm! A true giant and the largest of the season so far.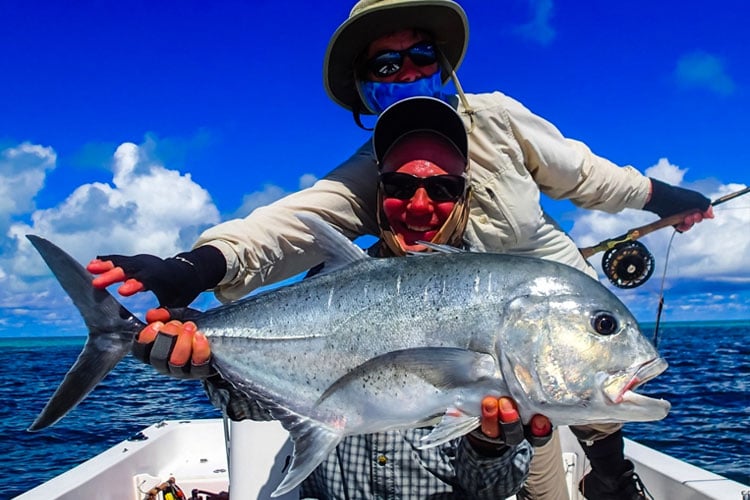 The Bumpies this week proved to be difficult to come by, that said, we were still able to land a decent fish of 90cm, hooked and landed by angler Giles. While wet wading the flats we encountered tailing Triggerfish on a number of occasions and by the end of the week our tally totalled 4 hooked and 2 landed, A moustache Triggerfish each for angler Aubrey and Chris. Farquhar again provided our guests with some decent Bonefishing which resulted in several quality fish landed throughout the duration of the week.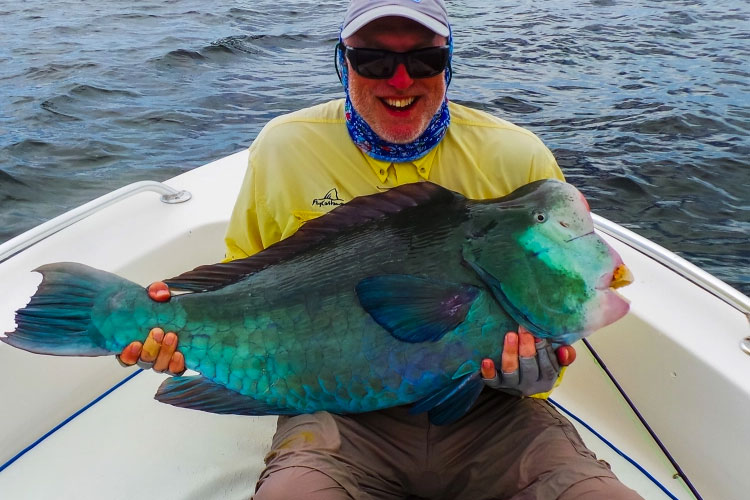 The bluewater fishing this week was excellent with angler Louis and Sophie landing a Sailfish each. This was followed by a couple of impressive Yellowfin tuna and Wahoo which added to the action in the deep blue for our guests. The reef species were active and ready to pick off anything that ventured near the numerous coral heads in the atoll's many lagoons. Loads of large Grouper were caught, however none were bigger than Stephen's 85cm African Marbled Coral Grouper. 2 large Napoleon Wrasse were landed by Chris and Aubrey, the largest being 80cm while several lively Bluefin Trevally were also landed during the course of the week.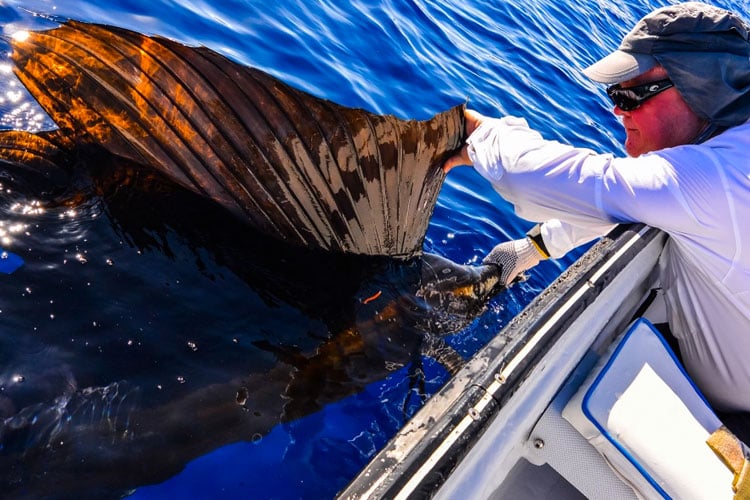 With that, we concluded another action-packed week on the flats of Farquhar. We look forward to what next week has in store for us.