This week saw a fantastic range of fishing being landed, most of which were all new species for the anglers tackling the waters of Kendajm!
Great Conditions & Better Results!
Our second week at Kendjam has included another great group of motivated anglers, three being from the USA and two from Brazil. They had great dropping water conditions alongside beautiful sunny days – exceptional dry fly fishing for Matrinxas, our biggest this week taping at 52cm.
This is really the best time of year to throw those big, ugly terrestrial flies, like Fat Alberts, Hoppers, Chernobyl Ants, and anything else that floats high and gets an aggressive eat. There is nothing better than a fish eating topwater in the jungle! The slightly stained color of the water allows us to get a little closer to the fish, casting under trees and close to the banks.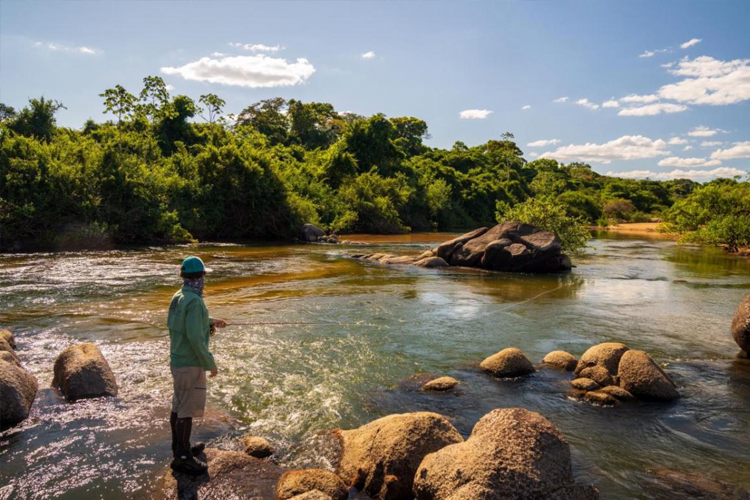 Here are some impressive week one stats on fish count and fish size:
Total number of fish landed: 407
Species:
Wolf Fish: 80 cm.
Peacock Bass: 64 cm
Mantrinxa: 52 cm
Pacu Borracha: 39 cm
Pacu Prata: 30 cm
Bicuda: 78 cm.
Our guests were excited to land over 400 fish this week, with several healthy peacocks being among them. Sight fishing in the jungle has never been this fun, especially this time of year with the variety of species we catch on fly.
Contact us
If you would like to learn more, call us on 01603 407596 or email us info@sportquestholidays.com.
Tight lines,
Peter