The first week of April at Kalum River Lodge has been a great start to the spring season. Despite the frosty mornings, the days have been really sunny and warm. After a long winter tying flies, our guests and guides were enjoying being back out on the river. Testing out different fly patterns the guys hooked into some strong spring Steelhead. With the warmer spring temperatures and good fishing action, it is easy to understand why many anglers join us at this time of the year.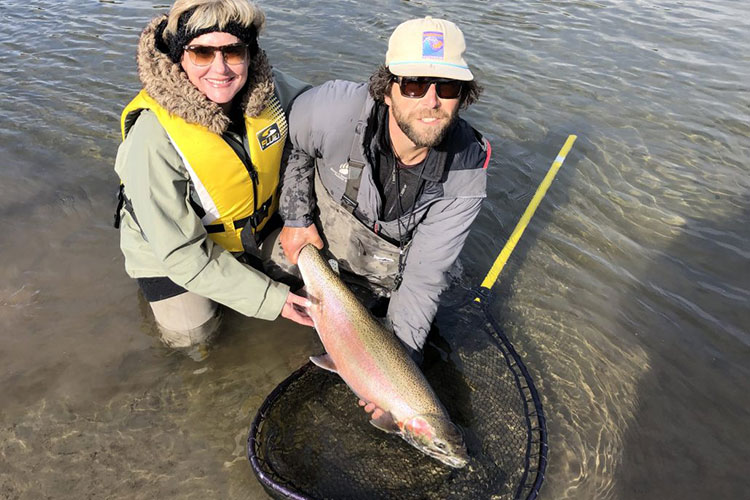 Our customers have been out on the Kitimat river which has been fishing well for Steelhead and trout. Marina's first day out with guide Jake turned into a great one after she landed this super Steelhead. Marina left with some great memories and she said she will be back again.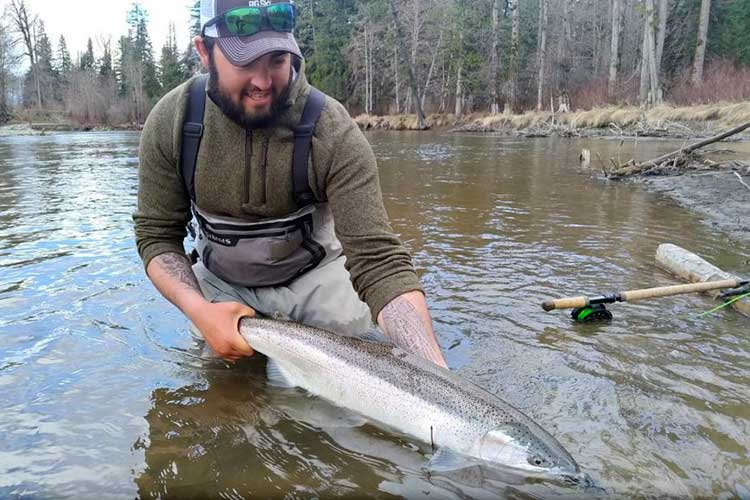 By the middle of April, we had a change in the weather with a few cloudy damp days. This made the rivers rise and the fish moving in, which provided some super Steelhead action for our customers with several hookups a day with feisty spring Steelhead.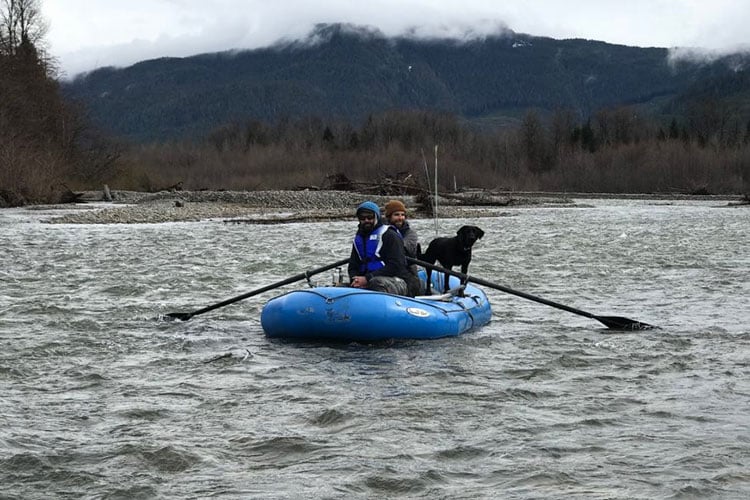 Last week we were joined by first-time Steelhead anglers Doug and Jan who had their skills tested this week on some powerful spring fish. As well as Steelhead there were some brilliant Trout landed. All in all, it has been a great start to our early season, customers have made contact with fish every day, some days more fish were landed than others but that's fish. We are already looking forward to the coming weeks and will keep you updated regularly.
If you wish to join us this season we do have a few rods available so please contact us in the office for full details.