We were excited to welcome a great group of enthusiastic anglers from the UK and USA this week at Kau Tapen. It is no secret that southern Argentina is experiencing drastically low water levels at the moment, but despite the tough conditions, low water tactics brought many memorable fish to hand, including a few true trophies. One fairly absent factor this week was wind, at least at its strongest. However, we did have a few days of inconsistent gusts from the North and East, necessitating spey casting off either shoulder or a strong backhand single-hand cast.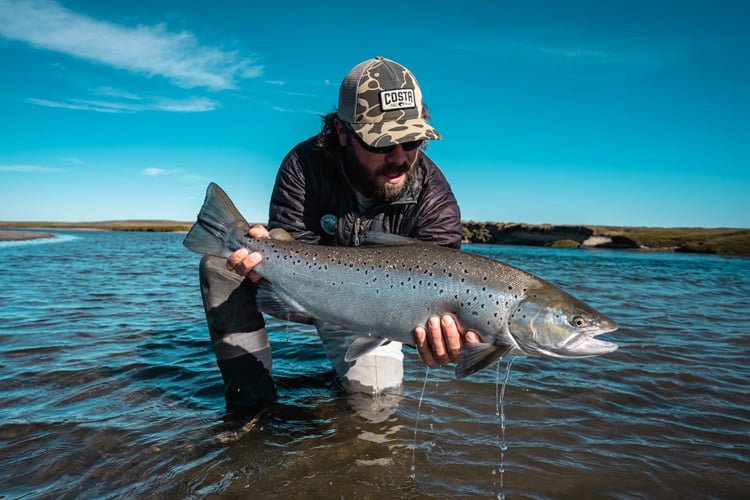 The week started strong, first in the lower beats of the river along with the Menendez, followed by the upper section the next day. Guides used a variety of sink tips and flies for the now wary fish in low water. Stealth in all situations here is of the utmost importance and accurate casting mixed with the right presentation is necessary. This is where the guide team's skills shine, as everyone's experiences with anadromous fish and spey casting certainly led to more fish hooked. There were quite a number of one to two sea winter Sea Trout that kept the rod bent and sharpened one's skills for when a monster decides to take the fly.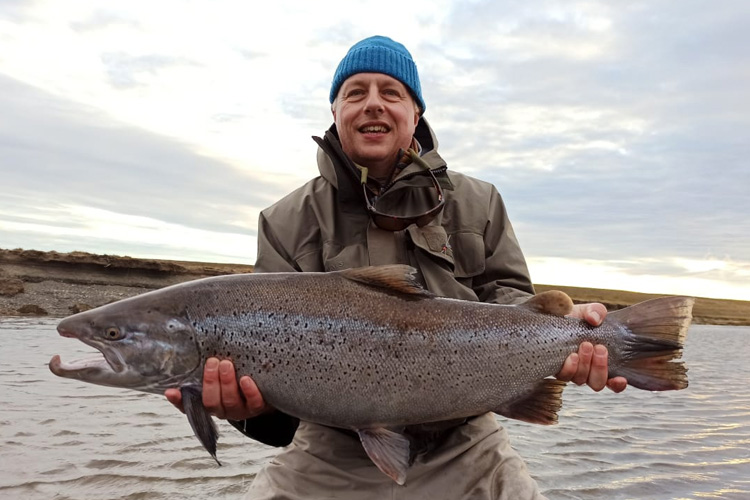 Speaking of monster Sea-Trout, Rio Grande continued to deliver the caliber of fish that made it famous midway through the week. Around this time of year historically, the larger males that have moved upriver can be more willing to come to the fly and on the third day, they seemed to wake up. Both Peter and Peter came tight and sadly lost their battles with monster fish that morning. One must be both skillful and lucky in fighting a 20 plus pound Sea Trout, as these creatures are a true force of nature. That evening Roderic was the happy angler, hooking and landing a beautiful 21lb fish. And on the following day, Peter got a second chance and landed the fish of the week and his lifetime, a stunning 24.5lb male with guide Santi. There is truly nowhere else in the world that produces fish of this caliber consistently and in any water condition. This fish was well celebrated by all, especially Peter who stated that he can't wait to return!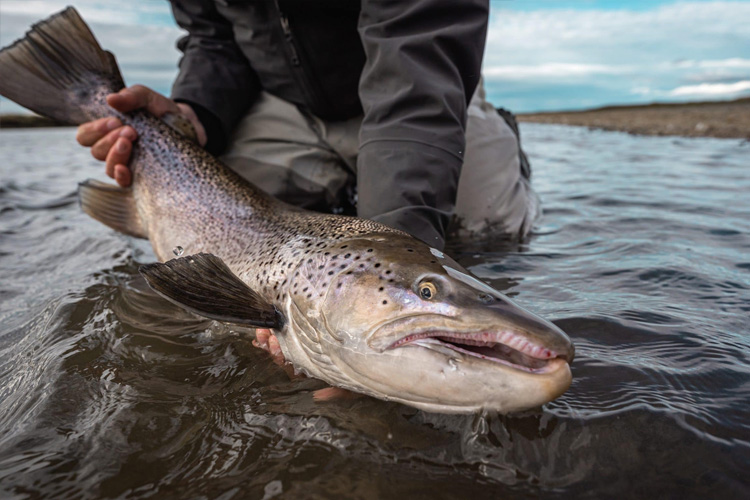 In certain pools, quite a great number of fish were seen jumping and moving around. Yet, when these fish turn on it can almost be automatic. After covering an area like this for most of the morning, Malcolm and Peter returned after resting the pool and immediately doubled up within their first casts. This was a spectacular Rio Grande double of 18 and 12lbs and certainly worth mentioning here.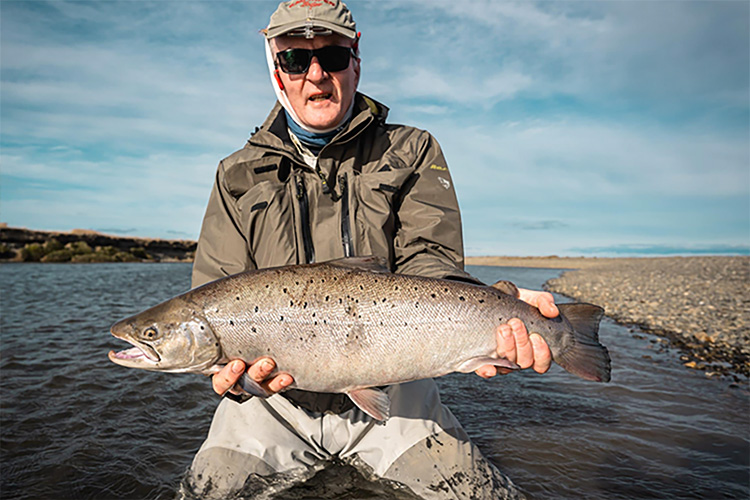 On the final day, even in the low water, the fish were comfortable and the anglers had the presentation dialed in. Richard had 6 fish for the day, including an 18lber that took him for a ride upriver that was landed after a spectacular fight. All in all, conditions certainly were not easy this week, but guides and guests made the most of it and enjoyed what will be remembered as a special week for all. There are certainly some extraordinary fish being hooked and landed and we all cannot wait to see what's to come in the time ahead. The days are slowly getting shorter and a serious push of fresh fish was seen moving into our waters in the last few sessions.
Thanks to all from around the world for joining us on this special fishery that we are so lucky to experience.

Tight Lines,
Max Kantor – Kau Tapen Guide 2021/22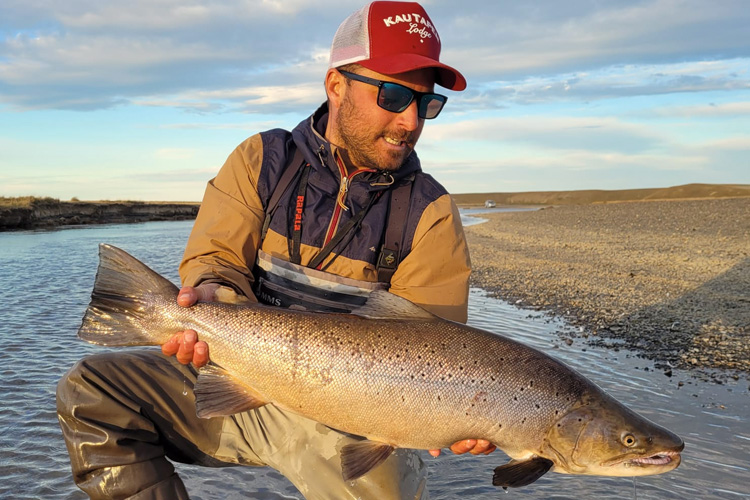 Contact us
If this adventure sounds like something that you would like to learn further about, you can visit the full tour page on our website for Kau Tapen. Alternatively, if you would like to discuss more regarding this tour with our fly fishing expert Peter Collingsworth, on 01603 407596 or via email at peter@sportquestholidays.com.