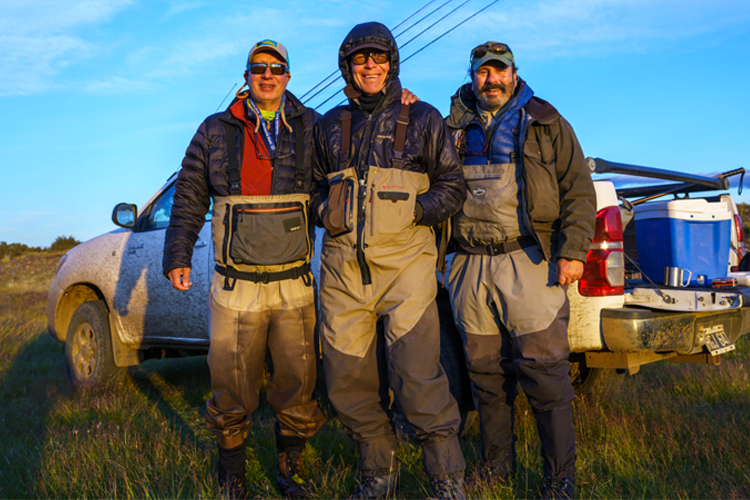 Water level remained around zero during the beginning of the week with a small push of water during mid-week. After a rather cold first week the Patagonian summer showed up on the day of their arrival and we were finally able to enjoy a couple of days with warmer temperatures before it started changing between warm summer sessions and what felt more like late April sessions. By the end of the week, the group had more or less been blessed with the full range of the Southern Patagonian summer conditions.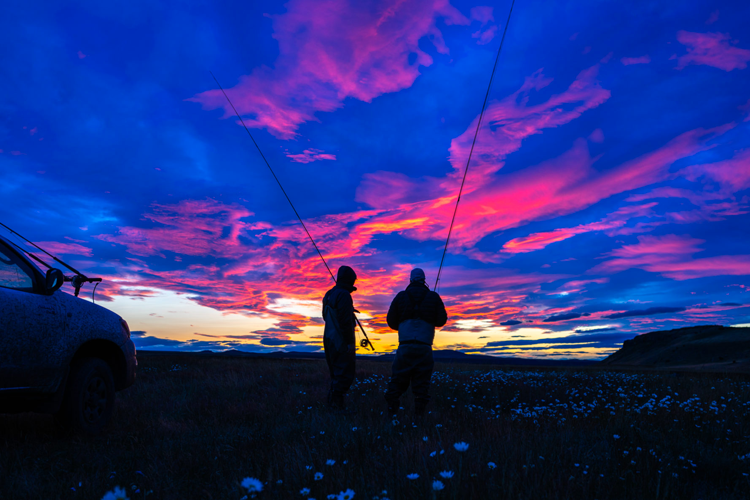 Biggest fish of the week went to Canadian angler Louis who was able to trick a stunning 20,8 lbs fish in Little Corner with a green nymph. After a couple impressive runs that saw Louis deep into his backing, the fish made a last attempt at shaking the fly by running up a side channel, making things even more interesting. Luckily Louis stayed cool throughout the fight and managed to bring the fish to the net.
In terms of flies, we mainly used small to medium-sized rubber leg nymphs during the day and then switched to the good old leech and sunray shadow game during the magic hour. We had two days with strong winds which required bigger flies such as yellow yummy´s, green lanterns or girdle bugs.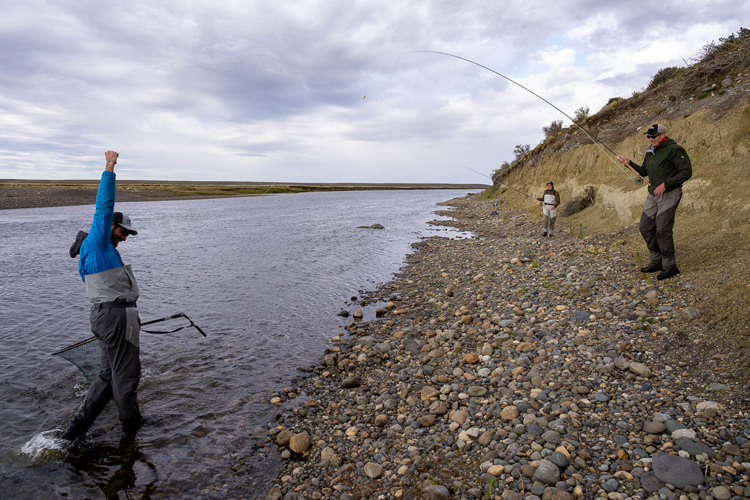 We can't emphasize enough the importance of making sure your flies are tied on strong, high-quality hooks. The mainstream Trout hooks sold online will not cut it, something many of our guests have learned the hard way. This week we lost no less than 6 fish due to opened, straightened, and broken hooks. One of those was a real dream fish hooked by Tim in Machaka pool, that came off just in front of the net. After several jumps only meters away from us we got a really good look at it and we'll just leave the size speculation with saying that it was a proper trophy fish.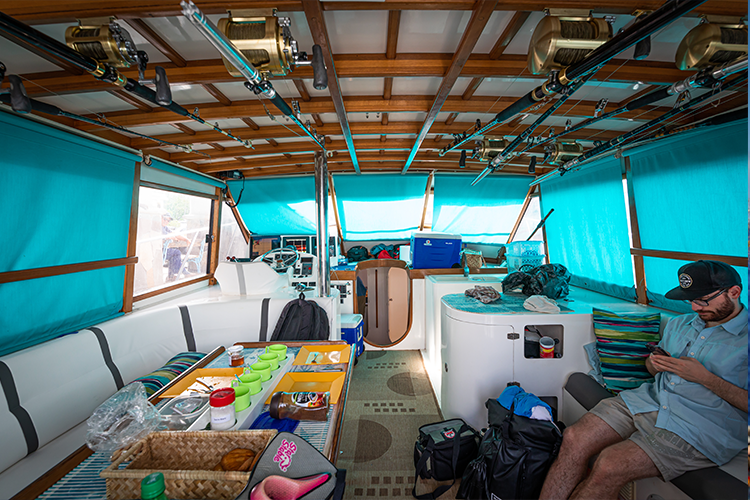 We want to take this opportunity to thank the whole group for an amazing week. A big thank you to John for bringing such a good group of people to visit us in Patagonia. We are already looking forward to seeing you again next year!
Tight lines,
Peter
Stats
Biggest sea-run Brown Trout landed: 20,8 lbs by Louis from Canada
Top rod of the week: Rory with 12 sea-run Brown Trout landed.
Number of fish over 10 lbs: 19
Average size: 10.18 lbs