Another week comes to a close on the Nubian Flats, this week's anglers had an absolutely blinding session with GTs, Triggers and even the odd Dogtooth Tuna on the fly! We can always count on the Nubian flats team to put anglers onto some amazing fish! Ill hand you over to the guys now to break down the week –
Nubian Flats Week 6
The 14th of March saw the end of an amazing two weeks back in the southern islands of Sudan. We couldn't have asked for better conditions during the first half of the trip. We had a constant light breeze blowing from the north with strong current pushing hard from the South. The guys were immediately stuck into the Triggers with both Titans and Yellow Margin Triggers coming to hand. Alola, one of the most productive islands in the south produced 15 spectacular Triggers to hand for the day as well as 4 GT's. To top it off, the guys were able to put their hands on a truly special fish, a Dogtooth Tuna of around 50lbs landed on the dredge around Sand Cay.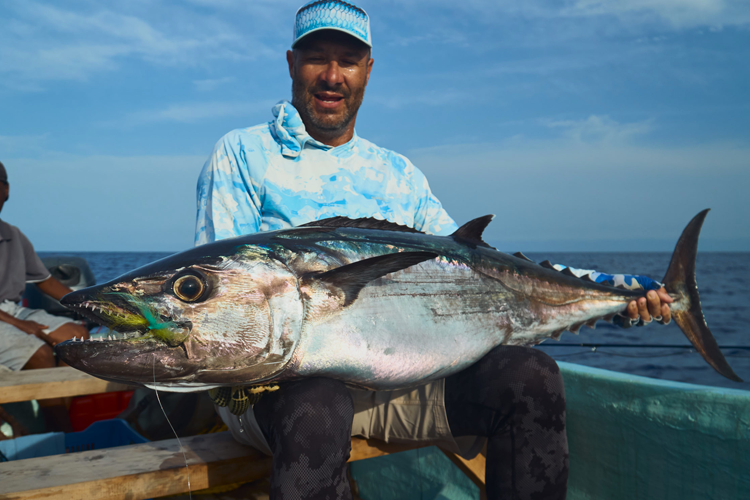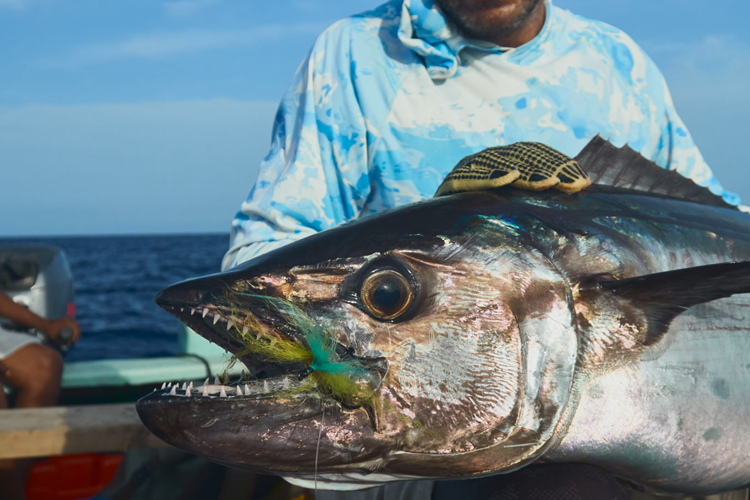 Week two proved to be tougher with the current dying down with little to no wind from the south. The water on the flats began to heat up dramatically making the fishing incredibly tricky.
The hunt was on for moving, cold water in order to locate the fish. The cold water did indeed hold fish which produced for numerous more Triggers as well as a bunch of fantastic GT's. The guys managed to hook some truly big GT's which sadly ended in heartbreak with the bigger fish heading straight for the drop off cutting fly lines as well as backing. Fortunately the guys were able to land a 95cm gt right before the drop-off which caused for some serious celebration.
It truly was a fantastic two weeks spent on the Eleganté in the south. Everyone managed to make the most of their two weeks in Sudan with all anglers bringing great fish to hand. We're incredibly grateful to have been able to share this incredible fishery with numerous anglers this season. We cannot wait to welcome the next groups of guests into Sudan as we near the end of what has been an incredible three month season on the Nubian flats!
Ciao,
Tim, Brent, David, and the rest of the Nubian crew.
Contact us
Does this sound like an adventure you'd like to take part in? Think you could handle the fish that reside in the flats of Sudan? Then why not take a closer look at the tour page, you'll find all the information you need to get you ready for the trip of a lifetime!
If you have any questions, call our offices on 01603 407596 and one of our experts can assist you with any queries.
Tight lines,
Peter