For the forth group of the Nubian flats season we went north to explore the vast flats that it has to offer. After a long season of extreme wind and seas, we finally had some beautiful conditions. Things looked good and we set off in high spirits.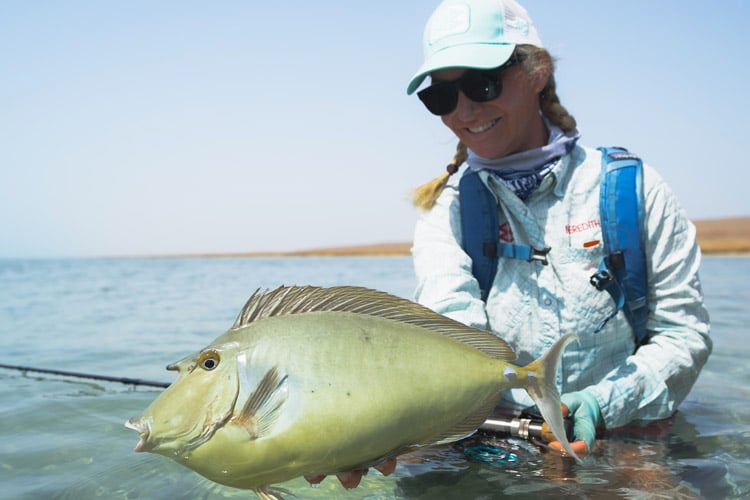 Getting to our first location around lunchtime, the day after the group arrived, we jumped onto the boats and headed onto the flats.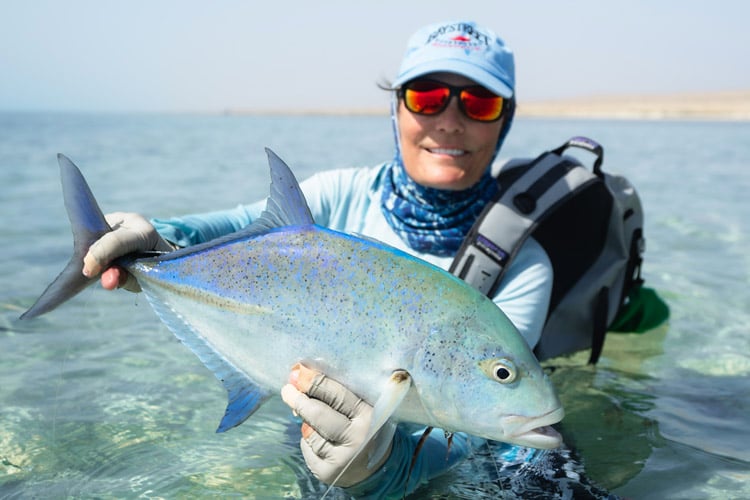 Day one was a bit slow on the flats but the teasing off the edge was wild with numerous large GT's and bohar snapper coming in looking for something to eat, but unfortunately nothing managed to stick. The prime conditions continued throughout the trip and over the next few days the guys had plenty of action with the triggers, catching them on various patterns. Triggers can be one of the most frustrating fish to target, as some days they spook before your fly even hits the water, and other days they don't move and will eat almost anything. I guess it's all part and parcel when chasing these beautiful fish.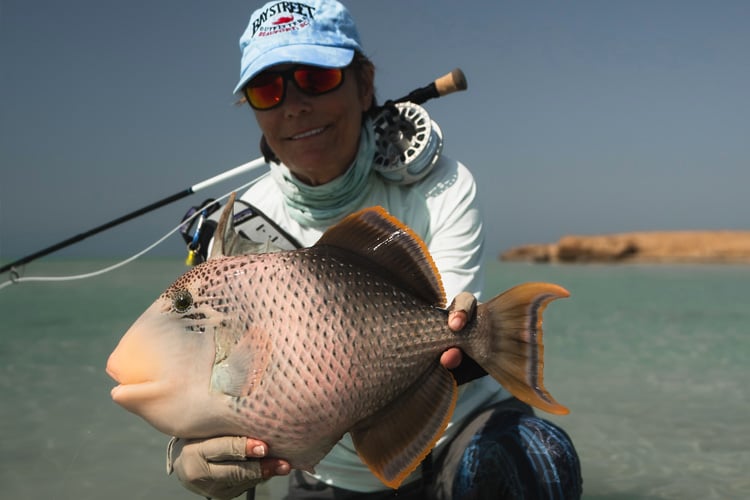 The calm early mornings made the flats glassy and was something special to experience, making it easy to see fish and wakes pushed by cruising creatures. It was on one of these morning where one of the guests hooked into a very large bone fish – something we haven't seen too many of! The fish took off with lightning speed and unfortunately the hook pulled. We also had shots at bumphead parrots, loads of free swimming GT's and very large permit, keeping the tally ticking over each day.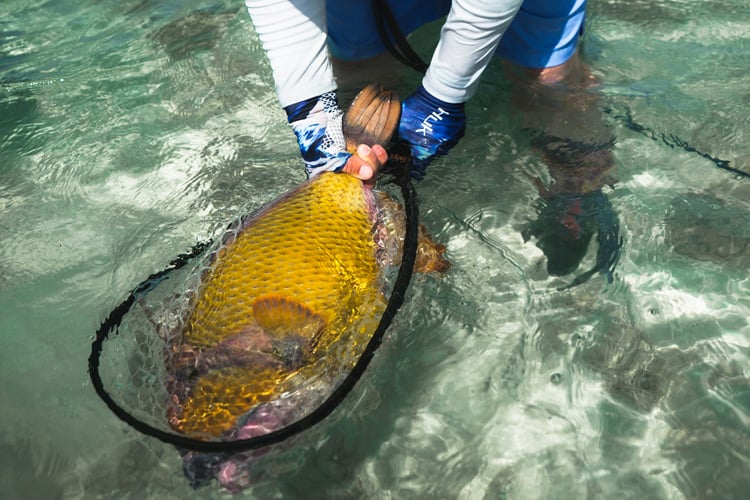 On the last day however, something amazing happened. In two separate groups, both at almost exactly the same time, two anglers managed to land a remarkable catch each. The first being the new AW Nubian Flats record on fly for giant trevally, and the second pending new world record on fly for a titan triggerfish.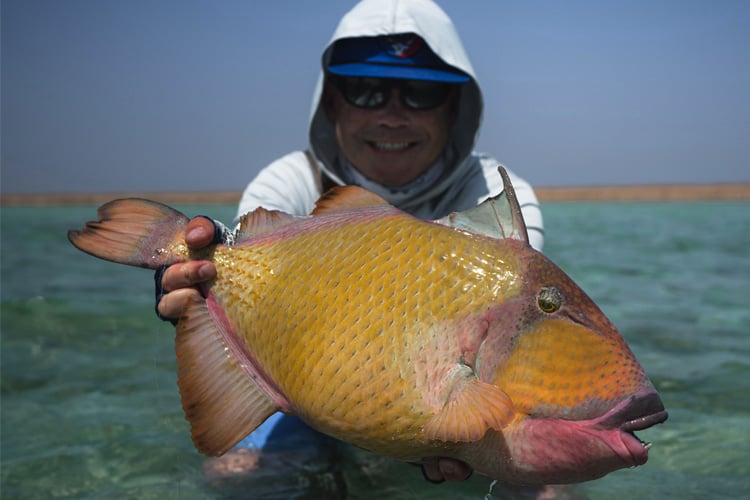 What a way to end off an awesome trip with an awesome group of people.
CONTACT US
If you would like to know more information about the amazing mixed saltwater fishing on offer, read our full tour page for the Nubian Flats in Sudan. Alternatively, you can contact our freshwater fly fishing expert Peter Collingsworth on 01603 407596 or email at peter@sportquestholidays.com.