In week 28 we welcomed back a lot of previous guests ready for yet another try at hooking one of the big elusive Lakselv salmon. The group was joined by the first time Lakselv anglers Reto and Gerhard. The river was dropping nicely to around 15m3 and clearing up which gave us good hopes for the week to come. It didn't take Gerhard long to find what he had travelled all the way to the north of Norway for. Because on his first session on one of our beats in zone 2 he hooked into of the before mentioned fish.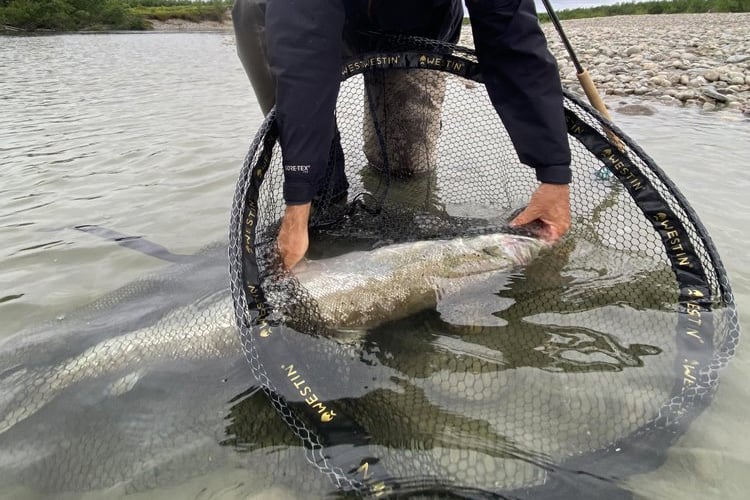 The fish was a 15,2kg male divided on 111cm that gave one hell of a fight but finally gave in and was safely landed. After a quick moment with Gerhard the fish was released back to its right environment. It didn't take long for Gerhard to connect with his second fish of the week. After enjoying his personal best salmon his fishing partner Reto fished through. But when Gerhard went started again it took him only three cast to hook up again. This time it was another big fish of 103cm. Really good start to the week and morale was high at Oldero Fly fishing Lodge.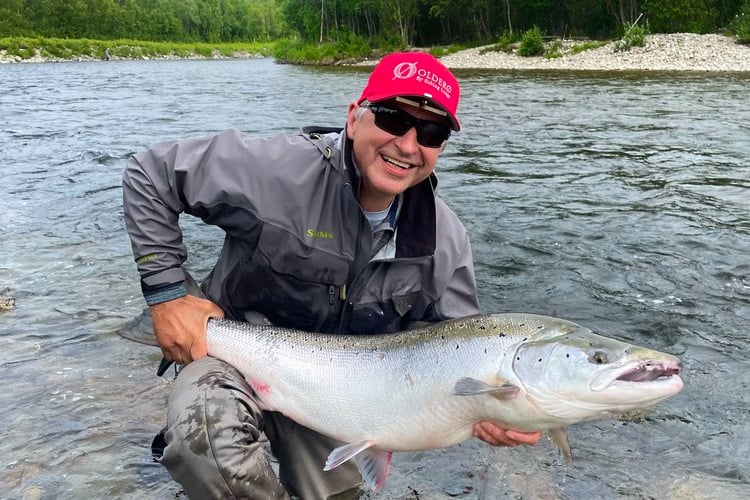 The river was slowly dropping and rising in temperature which made the following days tricky. Reto manage to catch a grilse and we manage to hook up to a few fish but unfortunately loosing the battles. Rene had a nice fish take his fly and went clean out of the water a couple of times before unfortunately dropping the hook. Also our good friend Dima had his chance in Homepool but once again the luck was not in our favor.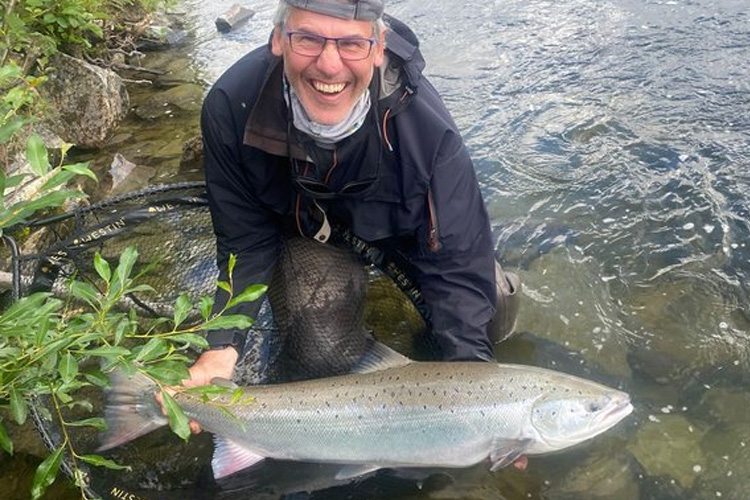 Our good friend and repeat guest Gerald had had troubles getting here due to flight cancellations but at the end of the week he got rewarded for his long drive to Lakselv. First he was fishing in zone 2 hooking and landing a beautiful female of 101cm weighing in at 10,5kg.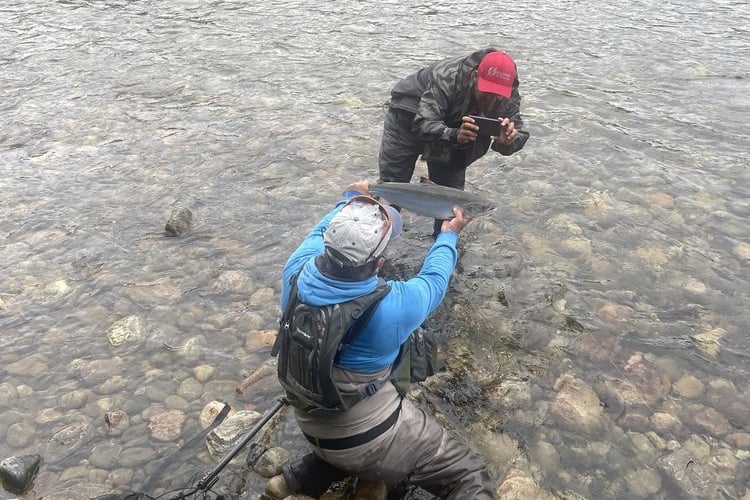 The next day Gerald was on point again in zone 1 catching another female this time slightly bigger at 10,9kg. At the end of the week we were starting to see the biggest tides of July and a lot of fish entering the river. Due to rain the river was slowly rising and the forecast predicts even more rain the following weeks.
CONTACT US
If you would like to find out more information about Olderø Lodge and how you can join in on the action and fish it for yourself, make sure to take a closer look at our tour page. If you have any questions regarding this tour, you can contact our freshwater fly fishing team on 01603 407596 or by emailing them at info@sportquestholidays.com and one of the team will help you with your query.