Week 25:
After a long winter, it was finally time to open Olderø Fly Fishing Lodge for a much anticipated season. The first round of guests arrived at the lodge from Iceland, Austria and Denmark, eager and ready to fish. Some new faces and a few returning clients made for a great mix of rods and experience on Lakselva.
Although the river flow and water temperature were ideal for good fishing, the weather didn't cooperate and left us with a week of hot, sunny days. Everyone was working hard for a chance at hooking the first fish of the season. While we did find some unusually aggressive fish for week 25, chasing flies on the surface, the fish we did connect with won their battles. Nevertheless, the guests left with smiling faces, eager to return to Lakselv to look for the one that got away.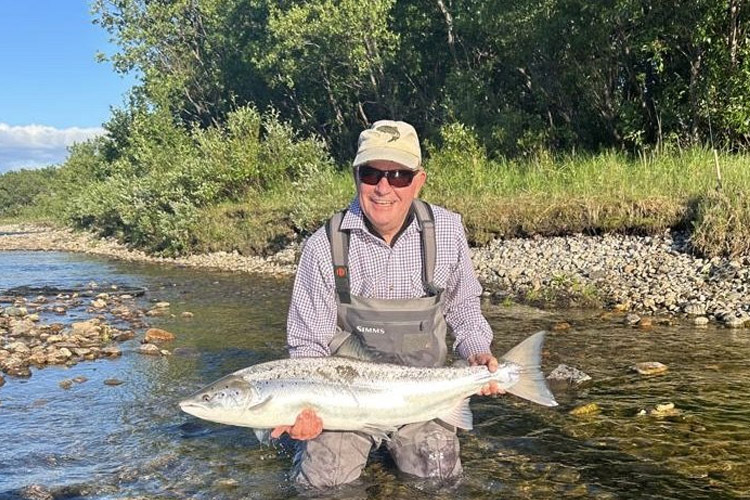 Week 26:
Shortly after the guests from week 25 departed, the conditions took a turn for the better. Overcast clouds rolled into Lakselv, and with the river holding at a stable temperature and the water slowly dropping, we felt this week could come with a pleasant surprise.
This group of guests from the UK were almost entirely first-timers at Olderø, and it didn't take long before they experienced the magic of Lakselv.
During the first session of the week, Greg hooked into a truly magnificent fish in zone 1. After 35 minutes of screaming runs into the backing, scrambling a few hundred meters downstream, and a wet camp manager who dove into the cold river to untangle the line, the first fish of the season, and Greg's personal best Salmon was landed. The fish weighed 18.5 kilos and was 115 cm of pristine silver.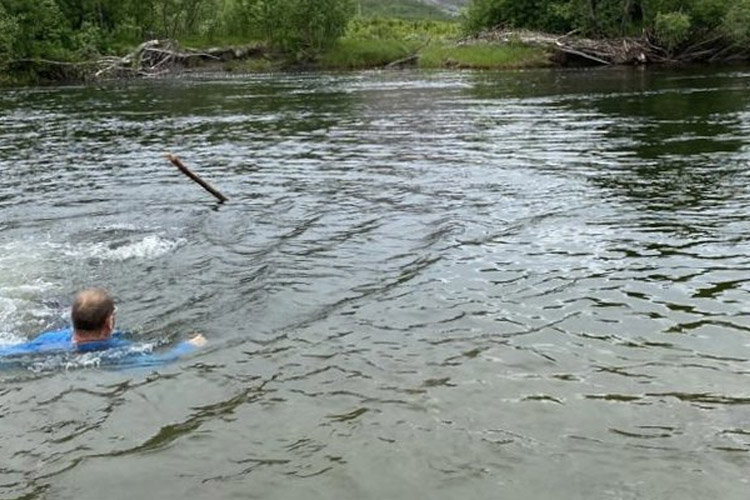 With all the excitement in the air, Greg's fishing partner Pete quickly put his fly in the river and it didn't take long before he was able to hook and land a 14.1 kilo, 106 cm, beautiful and fresh Salmon of his own. When the fishing is this hot, there is no reason to stop. Greg put his fly back in the water and was rewarded with a 9.7 kilo 102 cm fresh Salmon.
The stage had been set for the week, with 3 beautiful Salmon landed within a couple of hours in the morning session. Throughout the week, fish were hooked every day, and all the guests were fortunate to each have hooked into nice Salmon, and some were lucky enough to bring them to hand. At the end of the week, 12 Salmon were landed, with many weighing over 10 kilos.
Overall it was a fantastic week of fishing with friendly people, eating good food, and sharing many stories and laughs, we can't wait to see you all again next year.
CONTACT US
If you would like to find out more information about Olderø Lodge and how you can join in on the action and fish it for yourself, make sure to take a closer look at our tour page. If you have any questions regarding this tour, you can contact our freshwater fly fishing team on 01603 407596 or by emailing them at info@sportquestholidays.com and one of the team will help you with your query.