Hola Amigos,
As summer turns into fall the weather in Los Barriles has definitely started to cool down with highs in the mid 80's and lows in the low 70's. It has been very pleasant especially in the early mornings and evenings. The fishing has been very good of late with a little bit of everything around but not wide open on any one specie. The fleet has been landing a few Dorado, Tuna, Marlin, Sailfish, Roosters, Wahoo and even a Cortez Halibut today on the super panga Rude Baby. It seems that some days are better than others, but a few days this week have been very good as you can see by the flags flying on all the boats.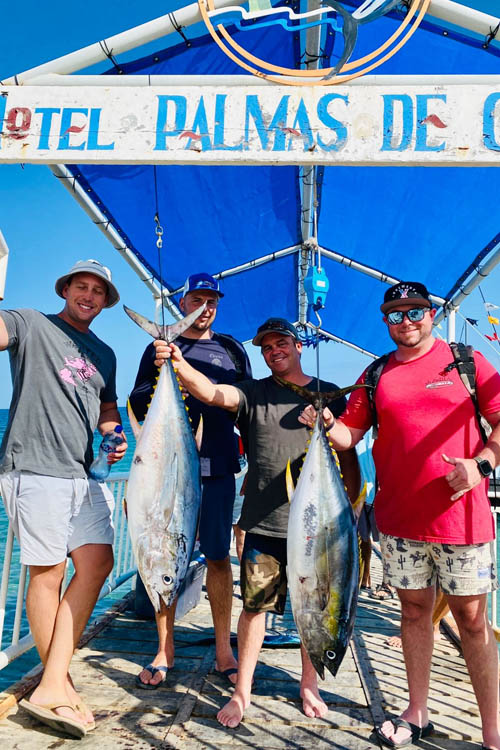 This week saw Mark Backhus fishing on El Loco Grande land a nice 109 lbs. Yellowfin. We also saw a few 40 lbs. Yellowfin hit the dock, so hopefully we will start to see more of the bigger Tuna come in. The Dorado have been in the 15-20 lbs. range, with the occasional 30-40 pounder. We are starting to see more and more Billfish, with quite a few Sailfish. A few Wahoo hit the dock this week as well, with a few smaller 15-20 pounders and a couple in the 30-40 lbs. class.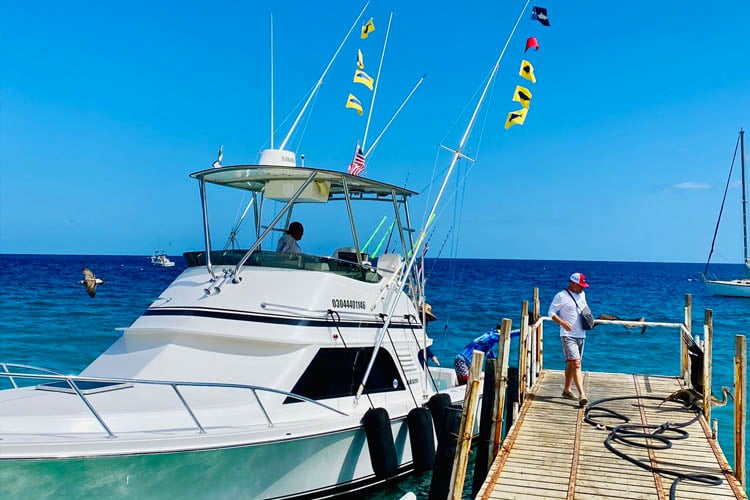 All in all it is a beautiful time to come fishing in the East Cape. The weather is great, the fish are biting and the cervezas are ice cold.
Hope to see many of you this fall.
CONTACT US
Does this sound like a tour that you could handle? If you would like to learn more about the stunning lodge and fishing available in Palmas De Cortez, additional information can be found about this tour here. If you have any questions please feel free to call our Big game fishing experts in the office on 01603 407596 or by emailing us at info@sportquestholidays.com.