Water Conditions: Water Level very low and still dropping.
Weather Conditions: All beautiful weather with some cloud days.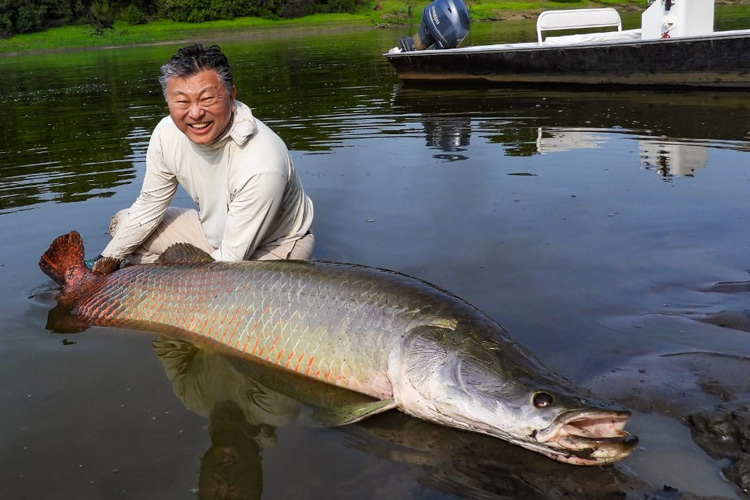 Fishing conditions:
In the Week 7 of this season, the water level has reached the lowest point in the last 120 years, but the fish are still healthy and hungry around here.
Highlights this week:
We caught four fish over 2 metres this week, guys! That's Pirarucú! One monster fish landed by our good friend Peet was the biggest of the week with 215 cm.We also made 2 jungle slams this week with Arapaima, Aruana, and tambaqui landed on the same day.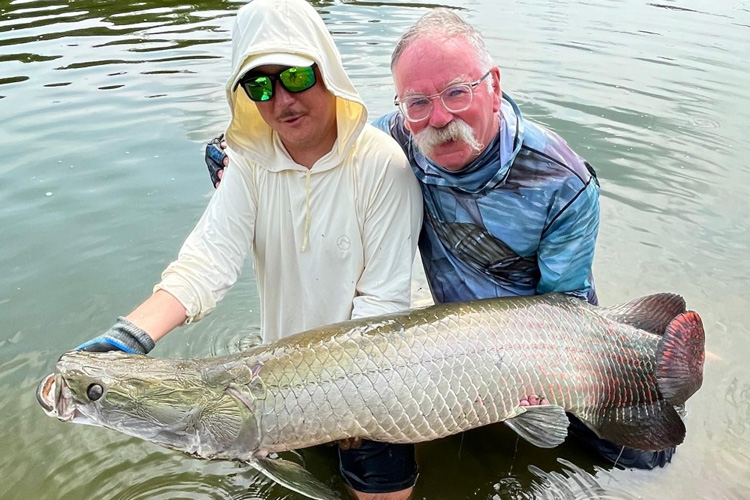 Fishing stats:
Anglers: 6
Total number of fish landed in the week – 26
Biggest fish landed in the week – 215 cm
CONTACT US
If you would like to learn how you can join our fantastic Aripaima fly fishing destination you can visit the full tour page here on our website. If you would like to speak to a member of our fly fishing team you can contact them by calling 01603 407596 or by emailing them directly at info@sportquestholdays.com.