Water Conditions
Water Color – The water was slightly dirty, making it off-color. 
Water Level — Levels are going down rapidly.
Weather Conditions
Temperature – 32°C
We experienced mostly sunny days. On one occasion, we had some rain in the morning.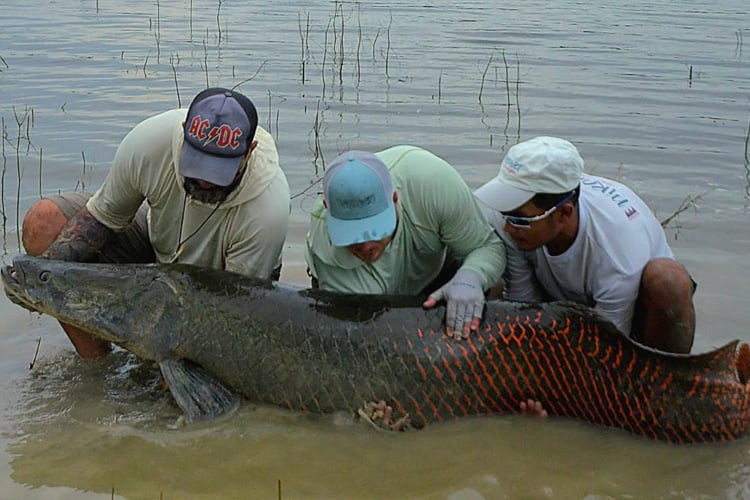 Fishing Conditions
We had a great week! The water levels are going down again, and fast. We landed three fish around 2.1 meters, which is always our goal when we head out each morning to fish. Everyone in the group landed some nice fish. We were stoked to share our fishery with this fun group of guys. We had plenty of laughs and sent them home with some amazing memories.
Total number of Arapaima landed in the week – 8
Biggest fish landed in the week
Arapaima 210 cm.
Pacu 42 cm.
Aruana 82 cm.
CONTACT US
If you would like to learn more about our trips to Pirarucu, call us on 01603 407596 or email us info@sportquestholidays.com. Remember to also join our weekly newsletter as this will be the first place that will be notified regarding any new tours in the future.