As the season ends in Providence Atoll our guides at the Lodge are now writing up their catch reports, the third of which is now in.

Welcome to the third week of the 2021/2022 Providence season. Following the previous week's fishing action we were all chomping at the bit to get back onto the flats and explore Prov's wild and abundant waters.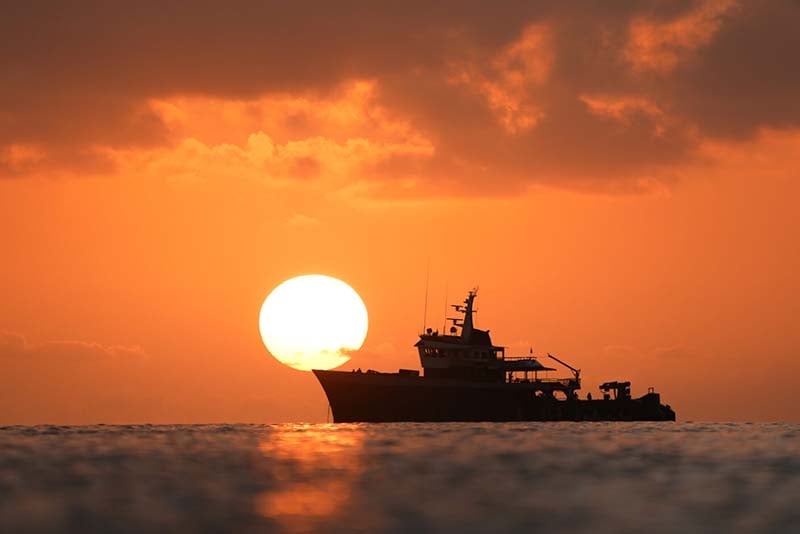 Day one dawned with clear skies and a slight south easterly breeze. The GT fishing lived up to our expectations in a spectacular fashion and delivered a total of 36 GTs for the day. Catches of note included Chris's first-ever Giant Trevally caught on the fly, well done Chris! Dave enjoyed the catch of the day while stationed on a likely-looking area of scattered coral and sandy depressions. In no time a large grey shape came swimming past his position, and following a good presentation, the fish rushed forward and engulfed his fly. His trophy stretched the measuring tape to 102cm, the perfect way to start the fishing week, well done Dave!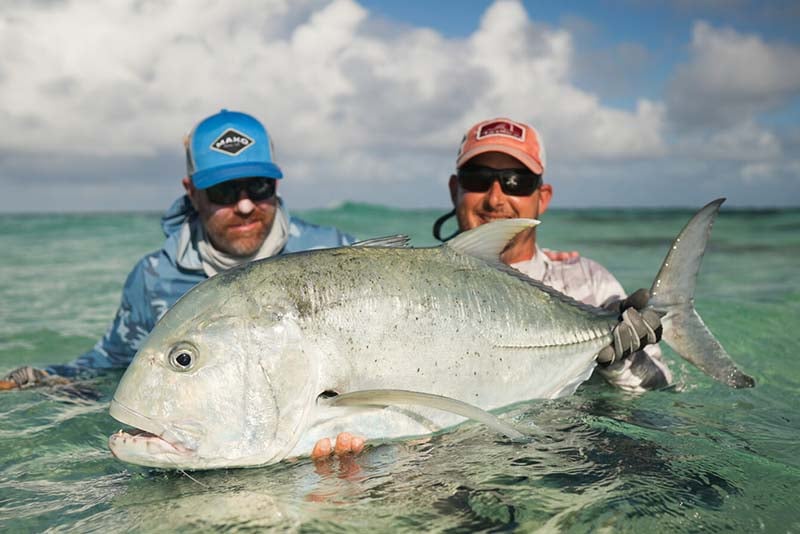 Day two dawned with a complete glass out and a a mirror-like reflection out piece of on the Indian ocean. A total of 26 GTs were landed for the day with Greg managing to land his first ever GT, well done Greg! The tailing fish species appeared in good numbers as well, with a total of 5 Triggerfish and 4 Bonefish landed. A special mention for Chris who managed to hook and land a Bonefish at the end of the day to complete an Indian Ocean flats slam, well done Chris! Ed also went on to land a Bonefish in the last moments of available daylight, emphatically ending his day with a flats slam that included a GT, Bonefish, and Sailfish. Well done Ed!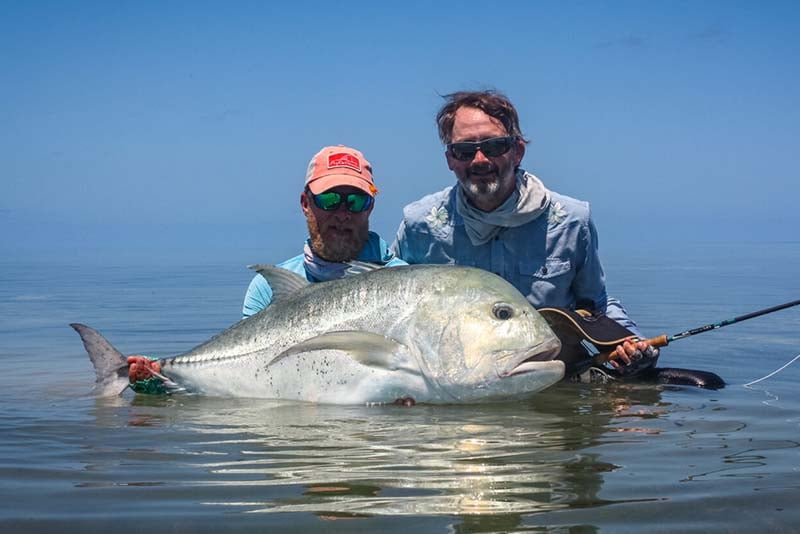 Day three and another day of perfect fly fishing conditions on the weather front with clear skies and no wind to speak of. A total of 26 GTs were landed for the day with both Christiaan and John landing the pick of the catches, each landing a GT over the meter mark. The duo also enjoyed exceptional fishing for the atoll's resident Triggerfish with Christiaan landing 4 and John with 2. Well done gentlemen!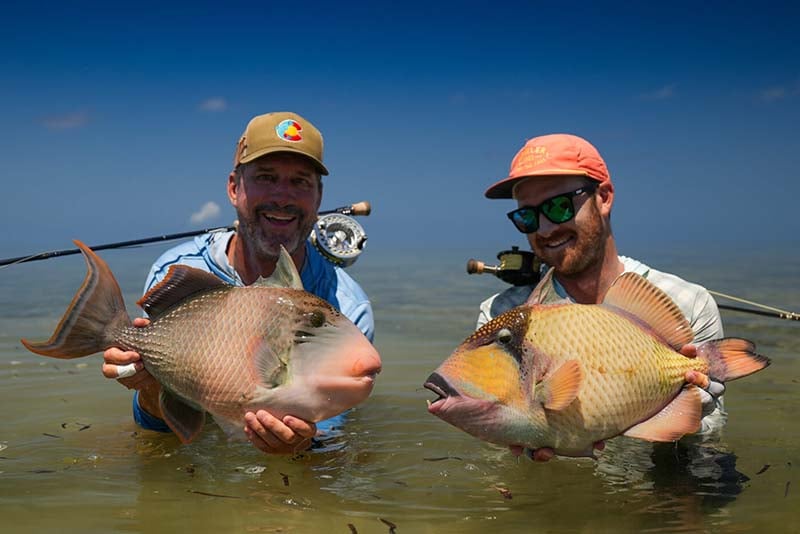 Day four continued with the completely windless conditions and bluebird skies. The GT fishing was again otherworldly, allowing our guests to experience exciting fly fishing opportunities to GTs while they tailed aggressively across the flats. Our guests landed a whopping 55 GTs between them, Ed landing 15 GTs himself while his fishing partner Gary enjoyed similar results and managed to bring 11 GTs to hand. Providence then delivered yet another special catch for Gary, a 10lb. Bonefish caught between all the Giant Trevally action. The fishing on the triggerfish front continued to be particularly good with a total of 6 landed for the day, Greg enjoying his first-ever Triggerfish catch on the flats.
Day five and another day of glassed-off conditions and bright sunshine. A total of 35 GTs were landed for the day, Greg landing his first GT to break the meter mark, well done Greg! Gary experienced a moment of Providence Atoll magic shortly after arriving on the outer edge of a massive turtle grass flat. Gary saw a fish with its entire dorsal and upper parts of its back out of the water and after a quick presentation, he made just two strips before a monstrous mouth exploded out of the water connecting him to the catch of his 2 week trip with us. Gary managed to survive the fish's first blistering run, eventually turning the fish allowing him to slowly regain some line. After a long tug of war and a few nervous moments while the fish nodded beneath the boat, it was tailed and landed. The GT stretched the measuring tape to 124cm! Well done Gary…truly a fish of a lifetime!
Day 5 had another special moment on the cards, this time for angler Christiaan who had been mentally preparing himself for a shot at the most elusive fish of Providence Atoll, the Indo-Pacific Permit. Christiaan neatly presented his crab to a large tailing Indo and after showing the fish the fly with two long strips, his line came tight and he was firmly connected to a the Indian Ocean's golden trophy. His beauty of an Indo measured in at 71cm , well done Christiaan….what a great achievement!
Day six dawned with bright skies and a slight easterly breeze. A total of 22 GTs were landed for the day, with Chris enjoying the best day of his trip landing 7 GTs himself…great job Chris! With the wind tapering off and current lines forming during the afternoon, the Milkfish appeared on the surface in tight schools while hoovering along the distinctive compression lines. Dave presented his fly perfectly and managed hook and land a beautiful Milkfish. Nicely done Dave. Christiaan also got into the action capping off an amazing 2-week trip by landing a Milkfish in the dying hours of the day.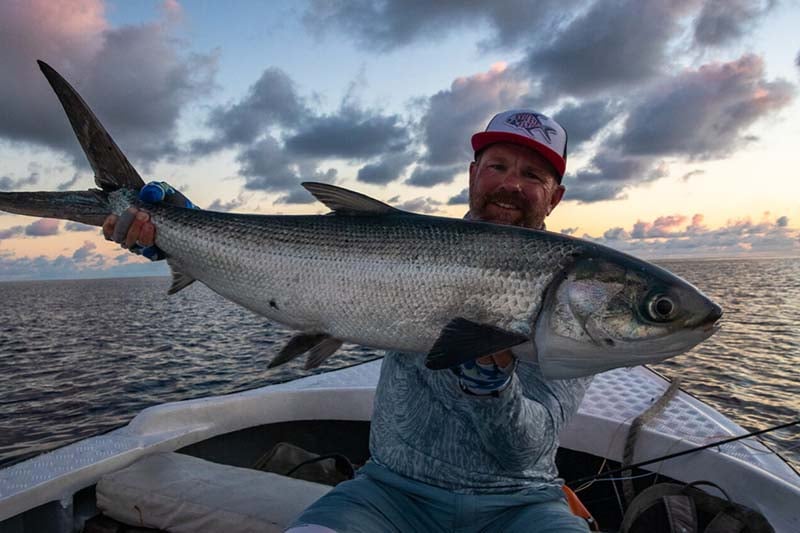 This brings us to the end of one of the most memorable fishing weeks in recent history on Providence Atoll. A special thank you to all that joined on this trip and we look forward to welcoming you all back soon.
Our catch tally for the week was as follows:
GTs – 200 (9 over a meter)
Triggerfish – 19
Sailfish – 1
Permit – 1
Bonefish – 9 (1 over 10lbs.)
Milkfish – 2
Total tally of other species caught – 282
Until next week,
The Providence Guide Team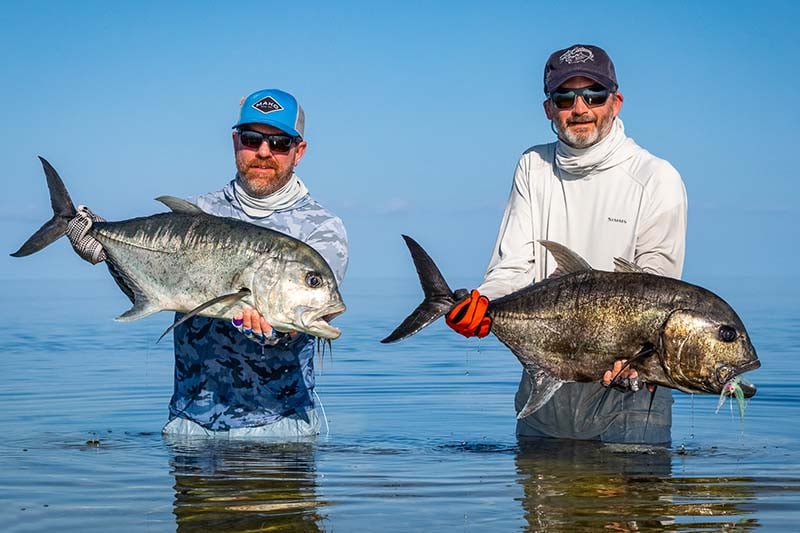 CONTACT US
If you would like to know more information about the amazing saltwater fishing on offer you can read our full tour page for Providence Atoll. Alternatively, you can contact our saltwater fly fishing expert Peter Collingsworth on 01603 407 596 or email at peter@sportquestholidays.com.