From the end of August to the end of January 2023, our season was full of amazing experiences. We accomplished 21 weeks of our fishing season with lots of amazing stories to tell.
Thanks to the adventurous spirit of our guests, we expanded our already impressive fishing area of new lakes and habitats that have not ever been fished in our history. What is not shocking is the results and what we found.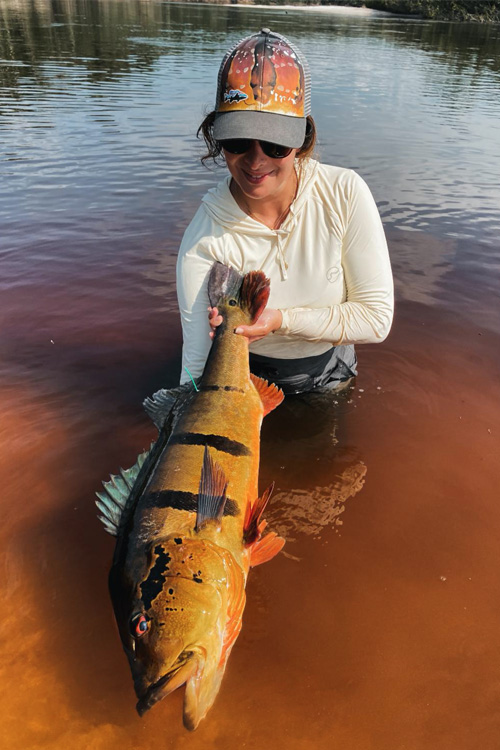 We discovered even more new amazing waters in the very upper reaches of Rio Marié with many sight fishing possibilities and wet wading for truly monster peacock bass. We will launch new exploratory trips to these amazing untouched waters for Sept/Oct next season in a new tented mobile camp.
On the biological studies, we managed to tag more than 500 new fish (Ciclha Temensis), adding to the previous 1000 tags in past seasons. In our continuation of maintaining a recapture rate of less than 5%, two things became very clear: first, that our tag program is as successful as we hoped, and second, that the population of temensis in the Rio Marie is much larger than our previous optimistic studies indicated.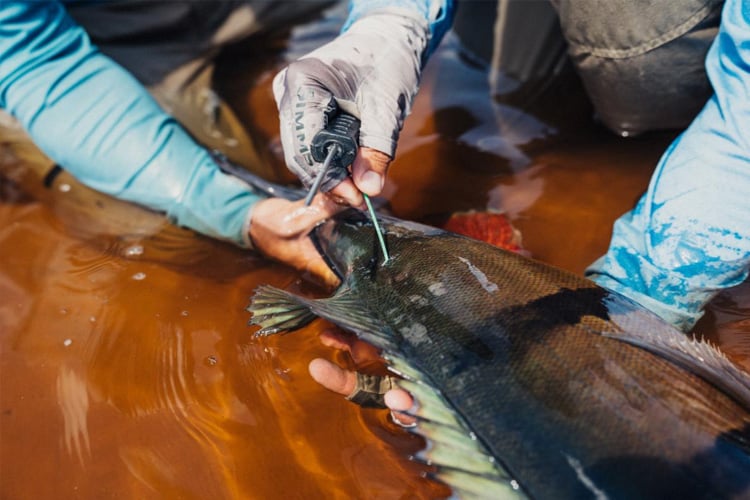 We had some very interesting data from the tagging program this season as some fish were recaptured after 2 years with incredible growth rates. Stay tuned for our full Temenis Project 2022 tagging full report.
In regards of big fish for 2022 the Amazon gods were looking specially to Rio Marié. We had a terrific season with almost 300 fish over 15lbs, more than 500 double digits and 57 giant bass over 20lbs.
That also reflected in the IGFA records for 2022 at Rio Marié. We have broken and registered 4 new world records and also 4 more pending records.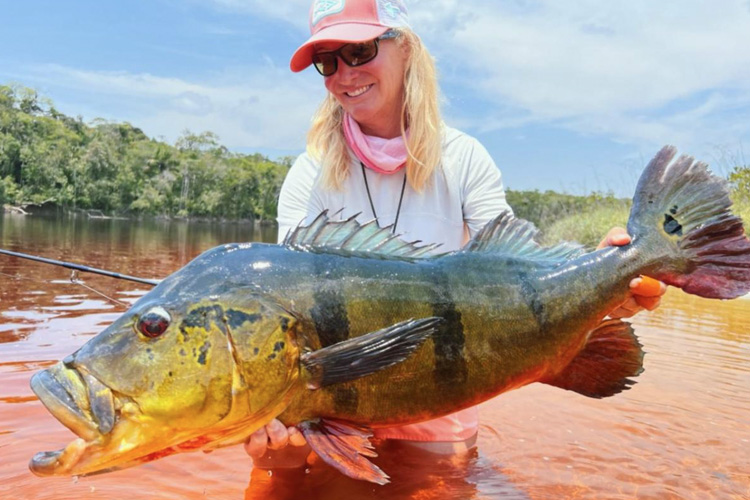 The highlights:
The All tackle length world Record with 92cm fish, which is the new overall world record all length by IGFA caught ON FLY! (the previous one also a Rio Marie record of 91cm). Another 91 cm fish was caught in December, which is another world record pending now.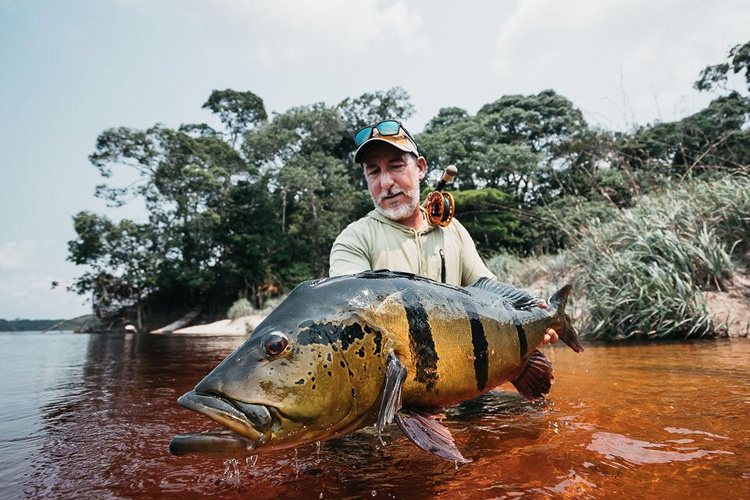 The new 20lbs class Chicla Temensis Fly rod all Length IGFA World Record with 89cm.
The new Fly rod All Length IGFA World Record for butterfly species (Orinocensis) with 62cms.
On top of the records and big fish, we shared so many epic days on the water with our guests and guides – too many to tell!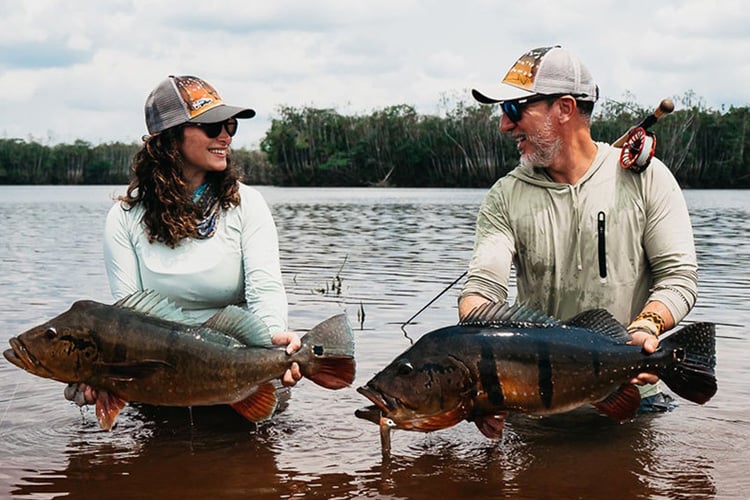 Both the guides staff and the whole crew would like to thank all our guests for the 2022 season for their commitment, tenacity, enthusiasm and good humor. Words of thanks will never be enough for the effort and hard work of our crew and as well as our unbeatable staff of professional and native guides. In addition, we want to thank our Native partners, whose invaluable experience propelled our operation to the next level. They really focused and made an effort so that all our guests had the opportunity to measure themselves against the great Peacock Bass that we have here.
We look forward to the arrival of the 2023 season, to continue experiencing the amazing giant peacock bass fishing and the incredible universe of the Amazon jungle.
CONTACT US
If you would like to learn more about our Rio Marie Lodge tour, you can visit the full tour page here. Alternatively, you can contact our fly fishing expert, Peter Collingsworth, on 01603 407596 or by email at peter@sportquestholidays.com.