Weather:
We had mostly sunny days during the whole week. Temperatures between: 25 ºC and 40ºC
River Conditions:
Water level kept dropping again. Some rocks are starting to show up in the main river.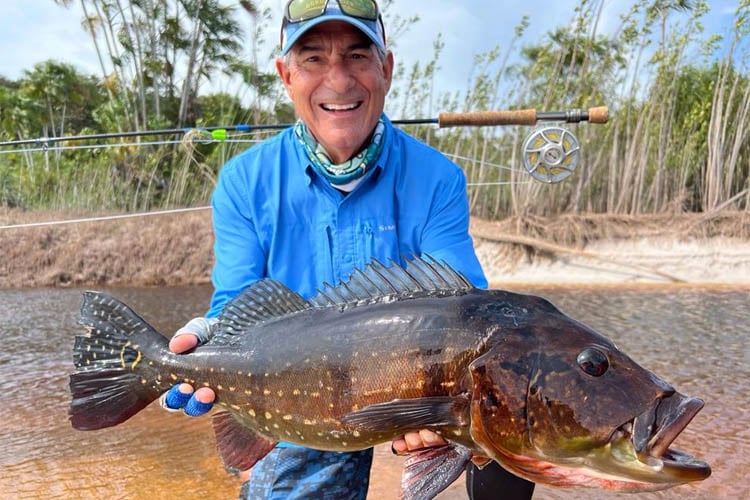 Fishing Summary:
The Marié kept dropping again. The low water levels are a major opportunity for us to learn even more about the lagoons and adapt our strategies for future fisheries and of course, to catch fish while doing so.
Fishing Stats:
Number of anglers: 4 from Germany, 2 from France and 6 from USA.
Peacock Bass caught: 462
Temensis over 10lbs: 17
Temensis over 15lbs: 9
Temensis over 20lbs: 1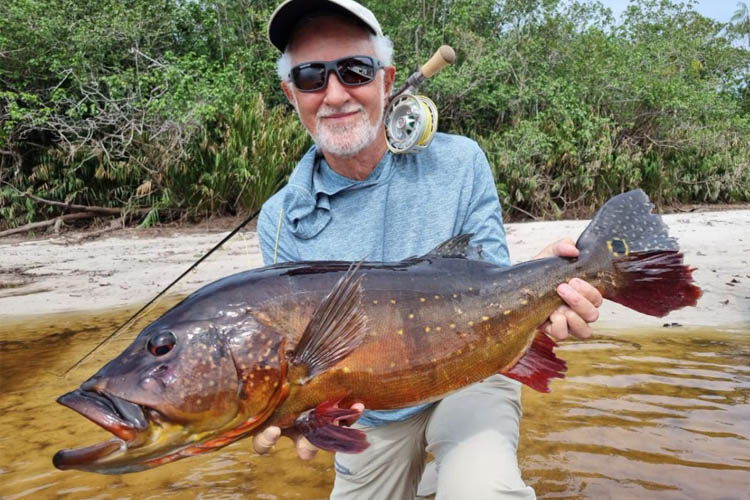 Highlight of the week:
Mark was eager to chase the big fish of the Marié. After missing some opportunities on the first few days and landing a couple of mid-sized fish, everything came together on the last day. Mark was casting from a sandbar while his partner was taking pictures of another fish, as he saw his fly disappear. The fight was on, and after doing everything he could to fight the fish, even pulling the line from under the skiff that was by the shore, Mark finally put his hands on his 20 lbs. peacock bass of the Rio Marié! Well done, Mark!
See you next week!
The Marié Guides.
CONTACT US
If you would like to learn more about our Rio Marie Lodge tour, you can visit the full tour page here. Alternatively, you can contact our fly fishing expert, Peter Collingsworth, on 01603 407596 or by email at peter@sportquestholidays.com.