Weather: We had mostly sunny days throughout the week.

Temperatures between: 30 ºC and 40ºC

River Conditions: Water level was low and stable during the whole week.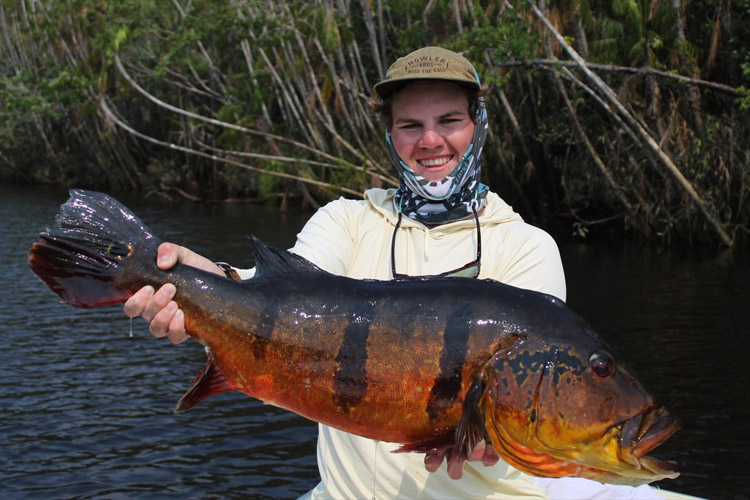 Fishing Summary: We arrived at the Marié River for our 2022 season and found absolutely perfect conditions upon arrival. The fish were extremely active, feeding well, and our anglers knew how to take advantage of that. Streamers and poppers were decimated one by one as the 20 lbs. count kept increasing. By the end of the week we had some rain but that didn't stop the fish from chewing. Our group of anglers had a real blast and found out in the best way, why the Marié River is called Rio de Gigantes!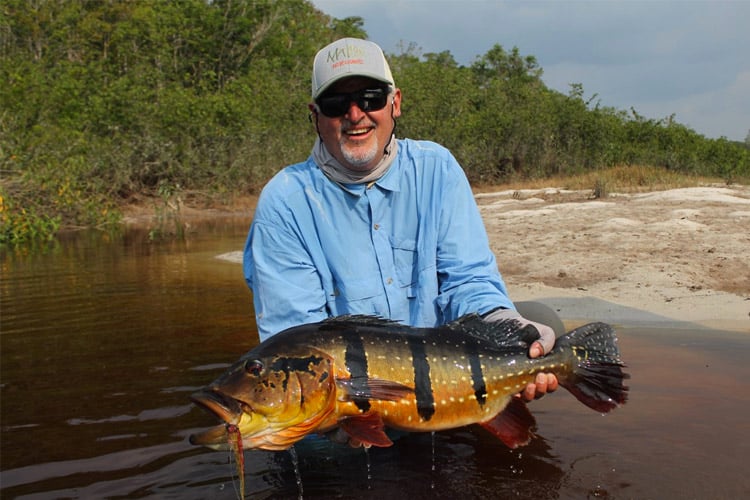 Highlights of the week: We are amazed by how good our first week was, with perfect weather and good water conditions. That, combined with a group of very good fly anglers, resulted in very impressive numbers of fish…especially big ones! With 11 fish over 20 lbs. this is our 3rd best week ever in Rio Marié. Last but not least those 3 monster fish over 20 lbs. were caught on poppers in overwhelming topwater attacks! Congrats all anglers and especially Charly who, at 17 years old, got his first 20+ pound giant bass on fly!
The Marié Guides
Fishing Stats:
Number of anglers: 7
Butterflies caught: 614
Temensis caught: 68
Temensis over 10lbs: 15
Temensis over 15lbs: 20
Temensis over 20lbs: 11
CONTACT US
If you would like to learn more about our Rio Marie Lodge tour, you can visit the full tour page here. Alternatively, you can contact our fly fishing expert, Peter Collingsworth, on 01603 407596 or by email at peter@sportquestholidays.com.