Week 8 welcomed the X-Factor Angling team as they made their annual tiger fishing trip into the Kilombero Valley. What was to unfold was truly something no one could've scripted. This blog will in no way do it justice. 
The week started off with an absolute bang, the experience of Greg and fellow ex-guide Brent was a recipe for something wild… a 20lb Ruhudji Tigerfish taken off the top on the first morning set the precedent sky high! Terry, father of Brett kicked off in a similar light, this time on the Mnyera. His first Tigerfish welcomed on fly weighed in at an impressive 19lbs, a truly incredible fish by none other than Terry. What a dream start.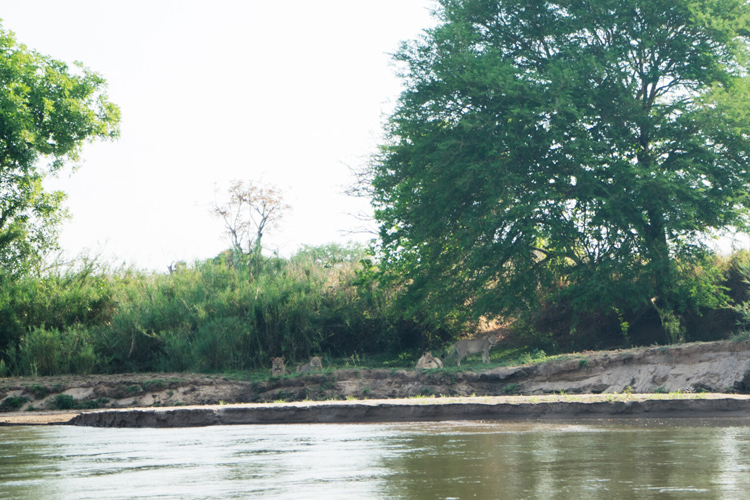 With water levels having dropped even further and temperatures reaching new heights we knew the top water fishing was going to fire!  For six full days, the Ruhudji river was on absolute fire, the guys had wall to wall action in both morning and afternoon sessions, one of those incredible red letter weeks. Fishing tight to timber on floating lines armed with Harley proved to be the golden ticket. A memory that will serve both guides and guests an eternity. Whilst all this was going on, what lay in wait on the banks of the Ruhudji river was of equal magnitude. Both boats having the privilege of seeing elephants and lions going about their business whilst the guys threw top waters at Tigerfish. Otherworldly.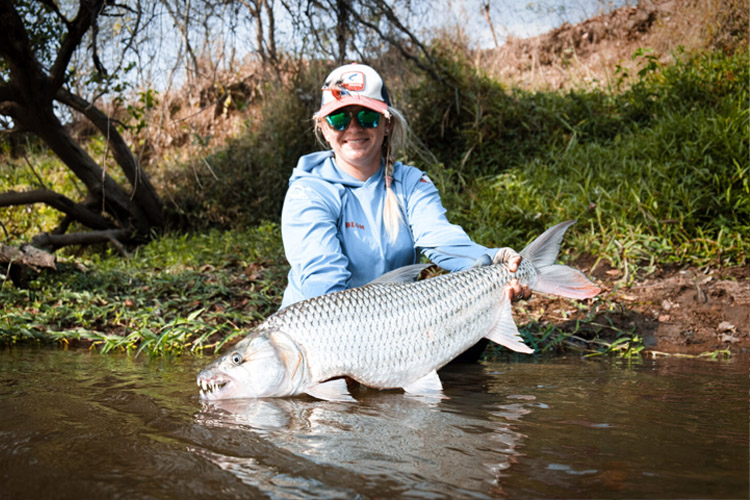 There was more. The Mnyera river had its part to play and man did it also come alive. The numbers of fish were certainly less than the Ruhudji, however, the hefty fish were most certainly on the move. Hard work was being paid off spectacularly with immense eats on both sinking and floating lines. Marelize, otherwise known as Blom, managed to tick a box that only a lifetime could perhaps achieve. With a flawless presentation on the second to last day of the trip, Blom managed to come tight to a fish of mega proportions… the fish took off immediately at a blistering pace, as chaotic as one could imagine, fly line being splayed up in the air as the fish ripped line down river. We knew this was something wickedly wild. After a few tense moments, Blom was face to face with 26lbs of Mnyera river tigerfish. A fish even beyond that of a dream and landed by a most deserving angler, a true hats-off moment.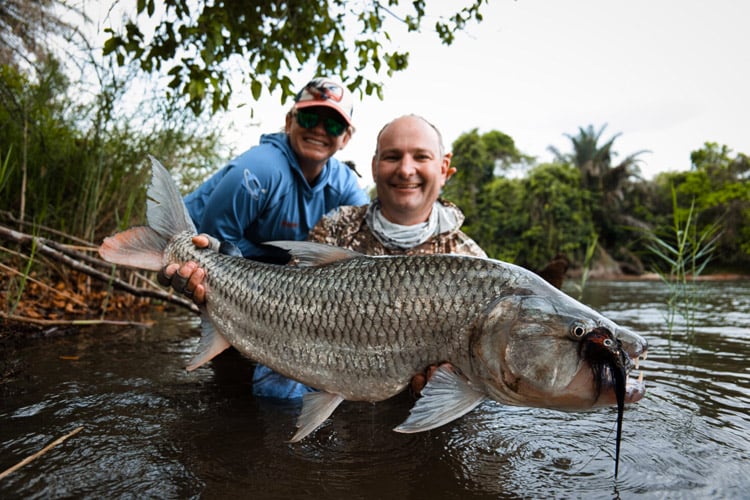 The final day of the trip dawned upon the camp as the guys made their way up to the rapids. Faf was up for the challenge as always and managed to land yet another incredible specimen, on foot, to add to the already chaotic nature of these fish. Faf did incredibly well to subdue the fish in a precarious cutout in the rapids.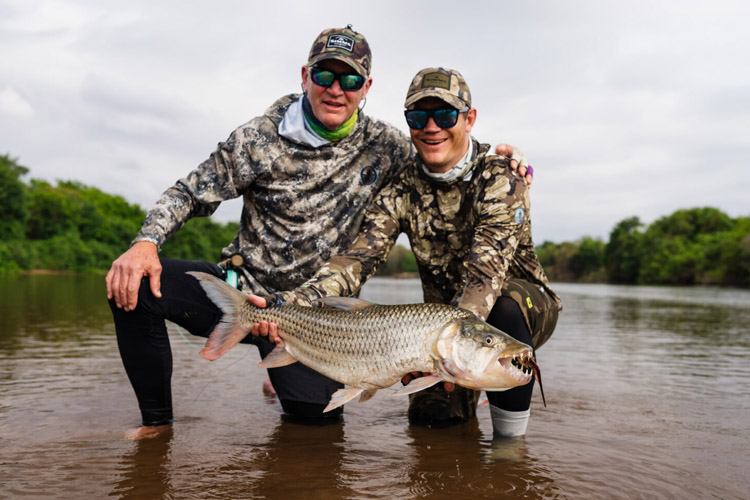 Timber dotted all around with minimal space to manoeuvre.  Faf managed to keep his calm and handle the fish with great care as it tore around the tight cutout. Blaede managed to place his net under the fish sealing off an absolutely incredible week with a 22lb Tigerfish caught on foot in the rapids. 
What a magical way to wind down the season, a week that will live rent free in all our mind for many years to come.
Cheers,
Greg, Tim, Blaede and Oli.
CONTACT US
If you fancy doing battle with the hard-fighting Tigerfish of Tanzania, then our camp is the perfect destination for you. If you'd also like any further information, you can contact our fly fishing specialist Peter Collingsworth on 01603 407596 or email at peter@sportquestholidays.com.