In our Midseason week, the weather presented stable and predictable and very similar to the previous week. No rain, a day or two of hard winds but warm and pleasant evenings.
The river remained at the same level as the week before with no significant changes in temperature or clarity. We have to remember that the week before the river dropped 30cm.
With these stable conditions, the fishing was nothing but superlative and we closed the fishing week with the highest number of catches of the season (so far) with a whooping 110 fish landed. And it was not just good in the number of fish landed but also in the size. 5 out of the 6 guests got a 20+ fish and the 6th-rod fell once short with 19.5lbs a highlight was during the last session of the last day when Sandy landed a fantastic 25+lbs fresh cock fish hanging from a stone fly nymph.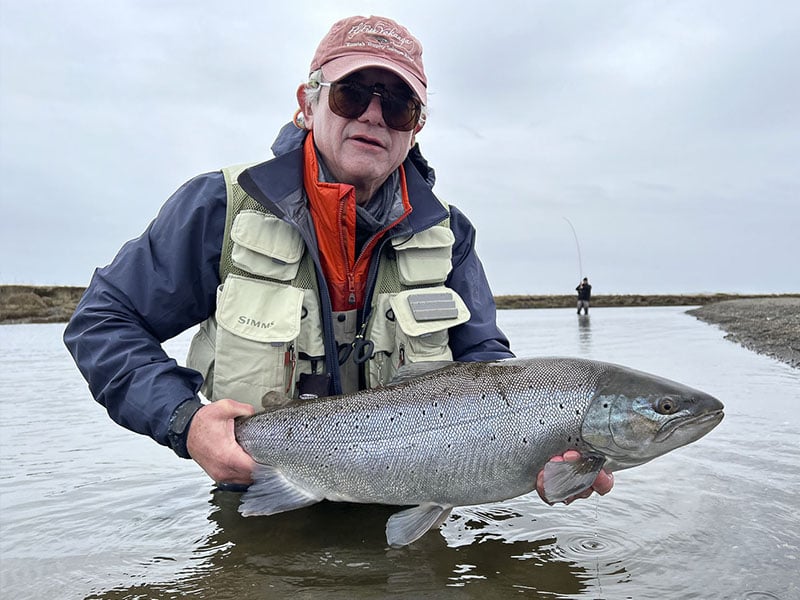 The fishing setup was almost unchanged from last week. So, small nymphs and rubber legs, and long leaders were the best choices. Of course, the leeches remained used successfully, especially on the windy days and late evenings.
Single-handed rods and switch double-handed saw a lot of action again as shorter and well-presented casts were mandatory to succeed.
Looking forward to the upcoming week being as good as this one!
Largest fish of the week: 25lbs
Fish over 15lbs: 32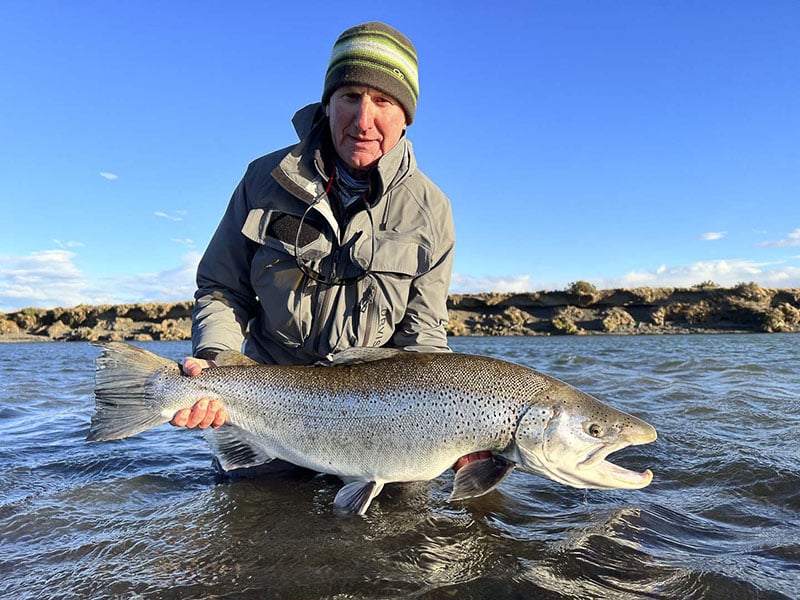 CONTACT US
Our fly fishing specialist Peter Collingsworth has been over to Villa Maria Lodge , fishing the banks of the famous Rio Grande many times, so if there's anything you would like to know about the fishing or if you have any questions you'd like to ask him, you can contact him on 01603 407 596 or email at peter@sportquestholidays.com he would be delighted to speak to you