This week we welcomed back Gerald, Marc, Gina, Bruno, Jonathan and our new friend Hans.
The week started off with a bang. With the river at a near-perfect level, fresh fish in the system and some veteran anglers staying with us we had the "perfect storm".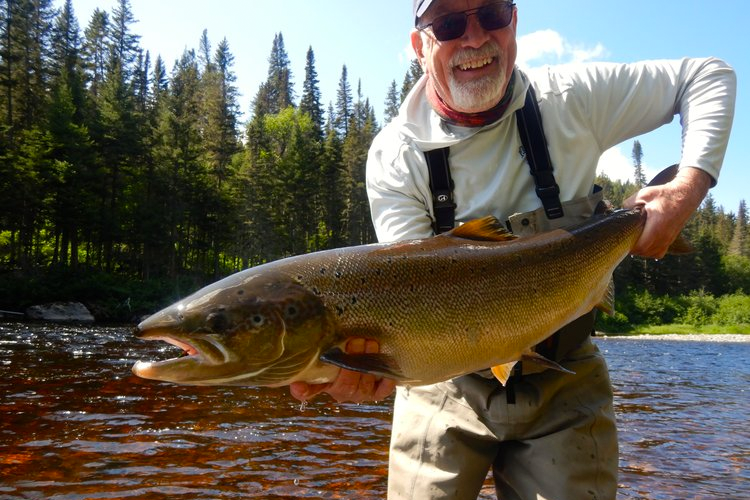 It seemed like every session anglers were coming back with sore arms, grins from cheek-to-cheek and fish stories that will be told for years. Throughout the week, the wind picked up and dropped the water level. The fish seemed to be on the move running upriver and the average fish size decreased to healthy fresh 5-12 lb specimens. Every pool we arrived to seemed to have a few taking fish which made the week fly by. On the final day, the wind picked up to near-impossible speeds for fishing, clocking in at around 60-90 kph. The lack of visibility and cold river temperatures seemed to drive the fish to the bottom with lockjaw. Due to this erratic behavior, we experienced lots of short strikes with the occasional successful hook-up.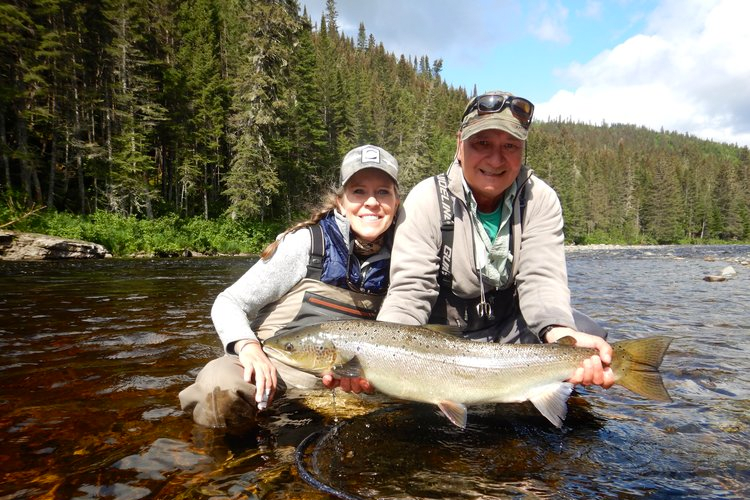 Nothing beats a fresh Chrome!
The week was filled with good company, lots of quality size fish, and as always delicious food and beyond comfortable living conditions.
The week seemed to have too many highlights to mention but let's give it a try. During the first couple of days, Marc, Gina, Gerald, and Jonathan all landed fresh, chromed-up 20-21 lb sea trout. On the third evening, Bruno landed a beautiful 22 lb hen on one of his last casts. Gerald, shortly after losing two "monsters," got redemption on a marvelous 24 lb buck from an unsuspecting hole using a Leech in slightly off-color, but very fishable, water clarity.
Villa Maria prides itself on its cuisine 
The top flies for the week were leeches, heavy rubber leg stones and, when the water clarity allowed, the infamous Green-Machine. We were mostly using floating bellies matched with different densities T-tips, based on the flies, pool structure and wind/water conditions. A 12 ft rod was the most useful length as an all-around tip.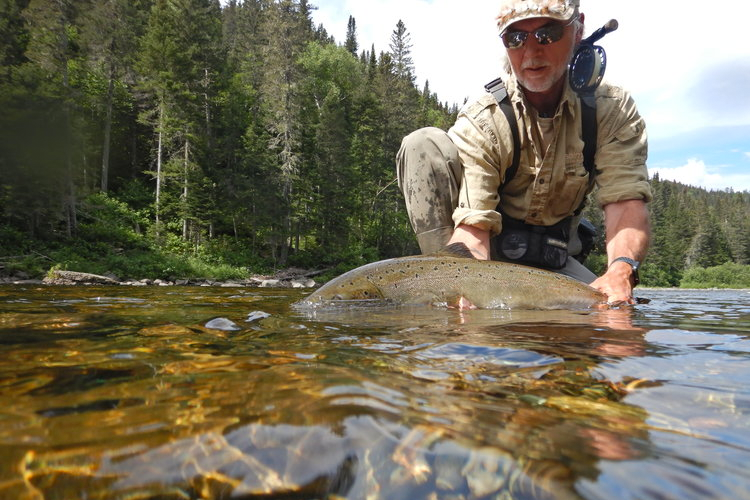 Even with the "slow" last day and a half of fishing, the final tapas night was filled with fun camaraderie and a plethora of fishing stories from the week.
Tight lines,
Alejandro Martello.
Villa Maria Lodge Head Guide.
What a great report from the banks of Villa Maria from Head Guide Alejandro, If you would like to enquire about this destination feel free to contact us on 01603 407596 or click the enquiry button on the tour page to fill out the form and we will contact you.
Tight lines,
Peter